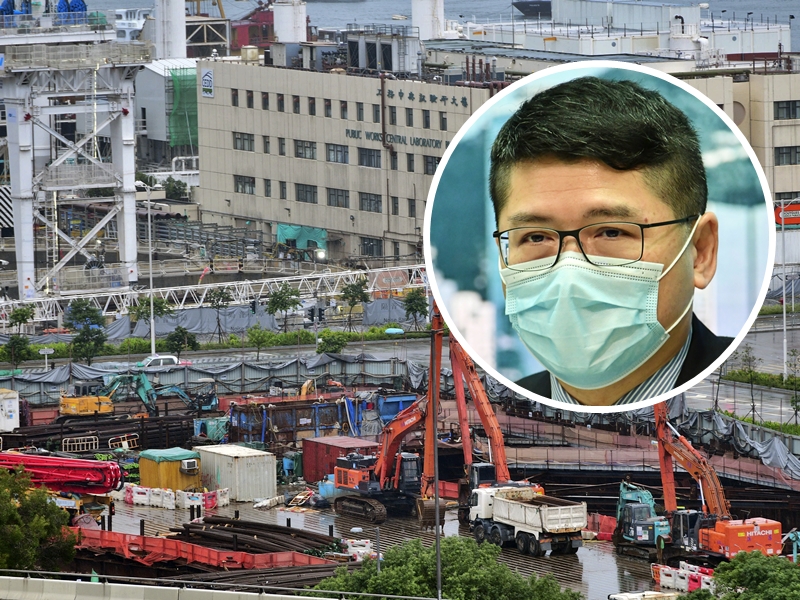 Construction works for new hospital suspended probably due to bad weather
The chief of Hospital Authority said it is probably the adverse weather in the past few days that caused the problems of settlement for the construction site of the new hospital in Kai Tak.
The level of the settlement went off the chart at four monitoring checkpoints at the construction site. Tony Ko Pat-sing, chief executive of the authority said it is a "normal phenomenon", citing assessment results that it has something to do with the weather.

He added the construction works for the foundation have been paused, and the situation has been reported according to established mechanism.

Ko pointed out that the settlement problem will not affect the operation of the Hong Kong Children's Hospital nearby. Workers have been dealing with the issue and the construction works will be rebooted as soon as possible.

He responded to criticism that the authority should have announced the news much sooner, and said the authority will revise relevant arrangements.