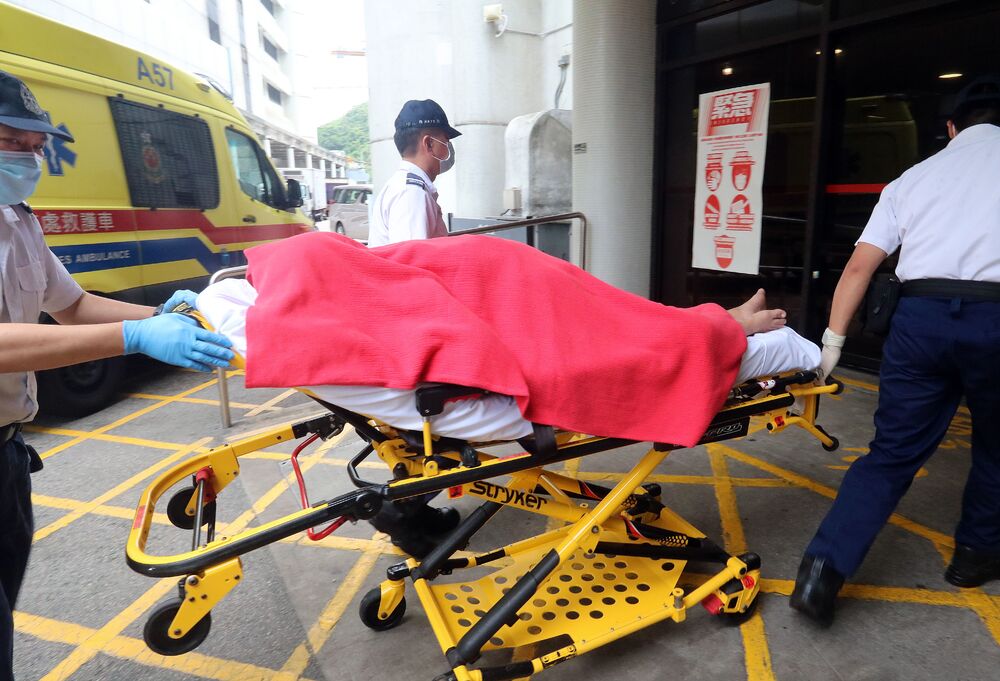 Construction workers sent to hospital after struck by lightning
Three construction workers were sent to Queen Mary Hospital this morning, after they were struck by lightning at a site on The Peak.
The three workers were operating a crane machine at a construction site on Severn Road on The Peak at 10.23am.

They monitored the crane machine moving a metal pillar and suddenly felt they were stuck by lightning as they heard rumbling noise of thunder. However they didn't contact the metal pillar.

One of the worker could not move and was lying on the ground after being struck. The other two saw their limbs suffered lightning burns. They soon left the scene and reported the incident.

They were conscious when they were admitted to Queen Mary Hospital.

The Hong Kong Observatory issued the Thunderstorm Warning at 7.35 this morning. The warning has been extended until 4.30pm. Isolated thunderstorms are expected to occur over the city, according to the Observatory.