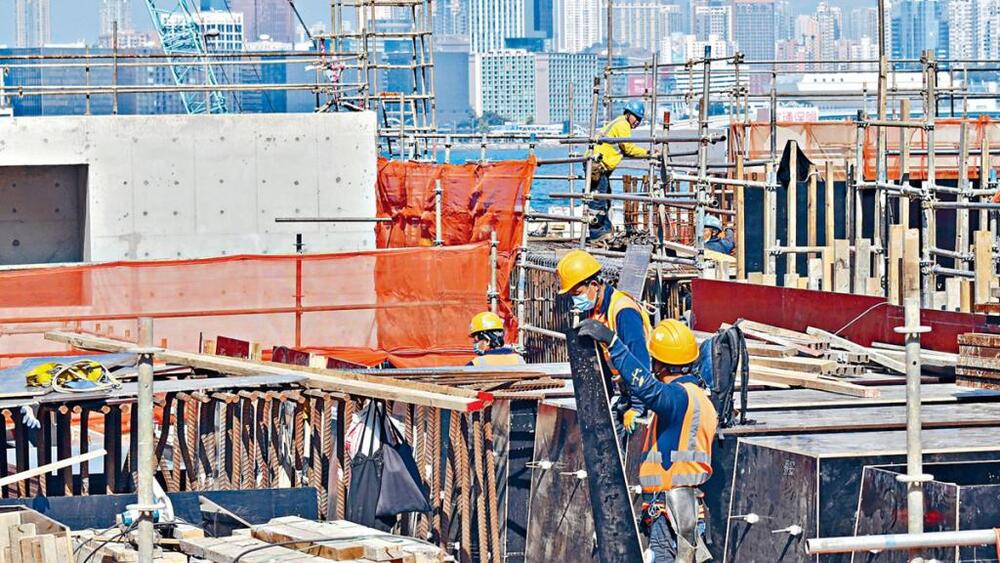 Construction workers protest non-payment of wages and construction fees
A group of construction workers was protesting at Kwun Tong this morning due to outstanding wages and construction fees owed by a construction company. The amount in question was said to total up to HK$24 million.
At around 9 am, about 30 contractors and construction workers were seen protesting at the entrance of the Infotech Centre, located on Hung To Road, with banners demanding the payback of all the arrear wages and the construction fees.

The workers were heard yelling about how heartless the company was, and that workers were not being paid for their hard work.

A contractor stated that he and nine other colleagues were awarded some maintenance work projects on external walls of buildings by the involved construction company and only began to experience the non-payment of wages in September.

The company has already withheld about HK$24 million worth of construction fees and salary, he added.

Police arrived at the scene, and the investigation is ongoing.