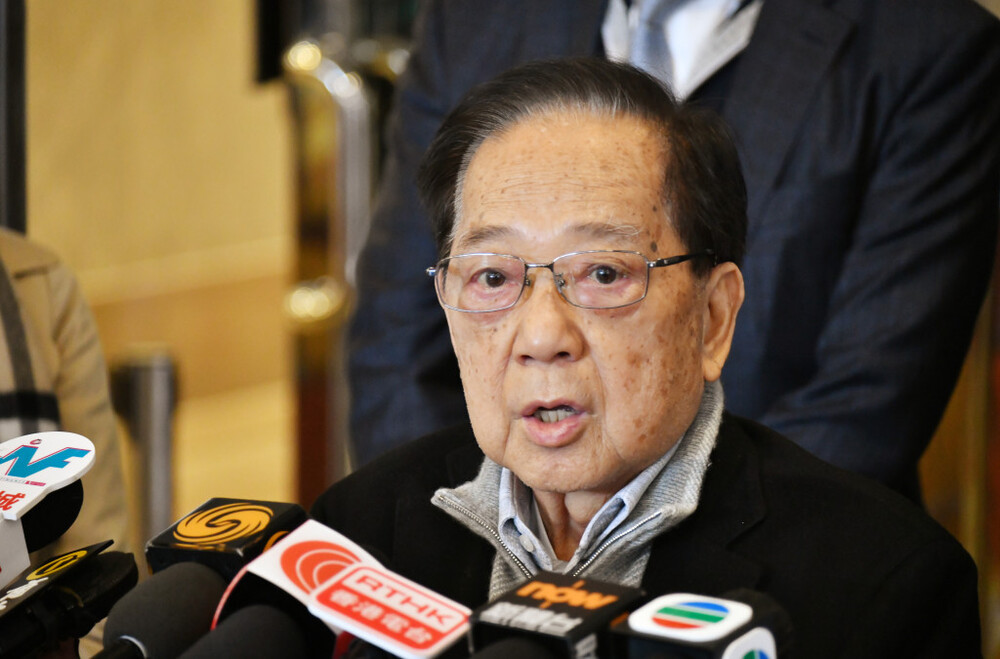 Construction of light public housing in Kai Tak can be understood, says developers' association chief
The government's decision to build light public housing in Kai Tak, an area authorities vouched to transform into the second Central Business District (CBD2), can be understood, said Stewart Leung Chi-kin from the Real Estate Developers Association.
Leung said although developers understand the government has a duty to fulfill public housing demand and the Kai Tak project is agreed upon and welcomed by the association, he voiced concerns about how the lands will be developed in five years and worried the transportation there will be overwhelmed.

"As developers, we welcome and agree with the government to do whatever it can to fulfill the public's needs. We are more concerned about how the use of the lands will be switched five years later," Leung told reporters Tuesday afternoon.

Leung, the chairperson of the association's executive committee, pointed out that only Kai Tak MTR station and Sung Wong Toi MTR station are in the area. He continued that the growing population may "jam" the stations in the upcoming three to five years as more private homes are also expected in the area under ongoing projects.

Yet, he noted that "the government has talked to us and said they have certain means to tackle the [transportation] problem."

When asked if he was worried about private home prices being affected, Leung said, despite objections in the past, the association "can't say no" this time as the government has the need to build light public housing.

Leung added he has learned that the government has no plan to transform the makeshift hospitals in Kai Tak into light public housing.

The association convened a special meeting today after authorities yesterday (Mon) announced four more sites to be used for building light public housing. The four sites are located on Olympic Avenue in Kai Tak, Choi Hing Road in Ngau Tau Kok, Sheung On Street/Sheung Ping Street in Chai Wan, and Lok On Pai in Siu Lam.

These four sites and four others in Tuen Mun, Yuen Long, and Sheung Shui announced earlier are expected to provide about 30,000 units in five years, of which about 10,700 units are to be provided by the Kai Tak project alone.

On the other hand, a social media post also circulated online with the netizen who published it, claiming to be a private homeowner in Kai Tak, blasting the government for "sacrificing the grand vision of Kai Tak as a CBD2 for no good."

"We are starting to pity developers who are also cheated by the government's irresponsible and passive handling in the development of Kai Tak. Every owner's corporation in Kai Tak will unite and take action," the netizen wrote.