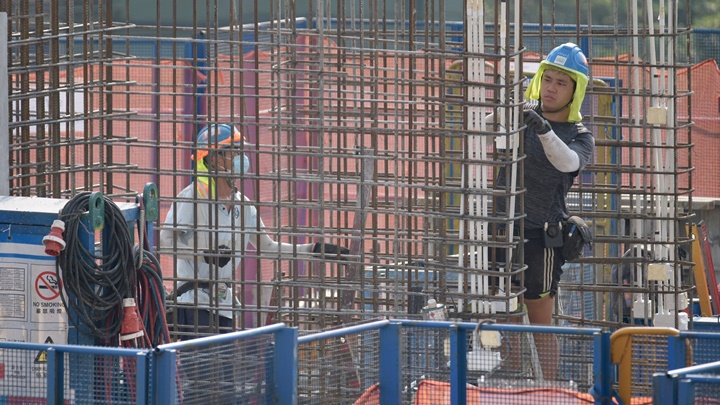 Construction industry to see 40,000-person labor shortage in five years: veteran
A report published by the construction industry on Wednesday announced that the industry will see a considerable labor shortage by 2027 in multiple occupations, and the vacancy rate of talent will increase to over 20 percent.
According to the Construction Industry Council, the industry is expected to be shorthanded by 4,000 to 10,000 people in the capacity of professionals, technicians, and site supervisory personnel this year.

However, the figure will be recorded as 6,000 to 40,000 in 2027, with workers and professionals seeing a labor shortage rate of 25 percent, while the understaffed rate will mark 15 percent for technicians and site supervisory personnel.

"The industry has raised the headcount of people to join the construction worker training program from 5,000 to 10,000 last year to meet the staff demand. We will give priority to local workers and would not consider importing foreign labor if not necessary," said Thomas Ho On-sing, the chairperson of the Construction Industry Council.

He added the Council has submitted the forecast results to the Development Bureau for its consideration, calling on necessary measures to address the industry's labor needs.

"We will try every effort to raise the manpower supply by training talents and increasing productivity," responded the Development Bureau today.

"A proposal of measures is planned to be issued by the middle of this year," the Bureau said.