Staff will also be required to learn more about innovation and technology, civil service chief Patrick Nip tells lawmakers.
Hong Kong civil servants will need to take specific courses on China's constitution and the city's national security law during their three-year probation or before gaining promotion, to boost their sense of national identity.

Secretary for the Civil Service Patrick Nip Tak-kuen also told a Legislative Council meeting on Wednesday that with the government having established a college in December last year, staff would be required to learn more about innovation and technology.

By mid-2020, the government employed about 177,000 civil servants. The 33,000-strong police force was the largest department.

Some pro-Beijing legislators said the measures did not go far enough and urged Nip to consider checking whether senior civil servants had foreign nationality or assets or held a British National (Overseas) passport.

The civil service chief gave a lukewarm response and said that was not required under the Basic Law, Hong Kong's mini-constitution.

"When senior civil servants go abroad for work or exchange, they know they are representing Hong Kong. We need to let society discuss whether we need to impose restrictions on nationality when we hire new employees," Nip said.

The minister was attending a public service panel meeting to brief lawmakers, who took office last month, on Hong Kong leader Carrie Lam Cheng Yuet-ngor's initiatives for the civil service in her policy address in October last year.

It was part of a weeklong process of marathon meetings, before legislators debate and vote on a ceremonial motion to thank Lam for her annual address.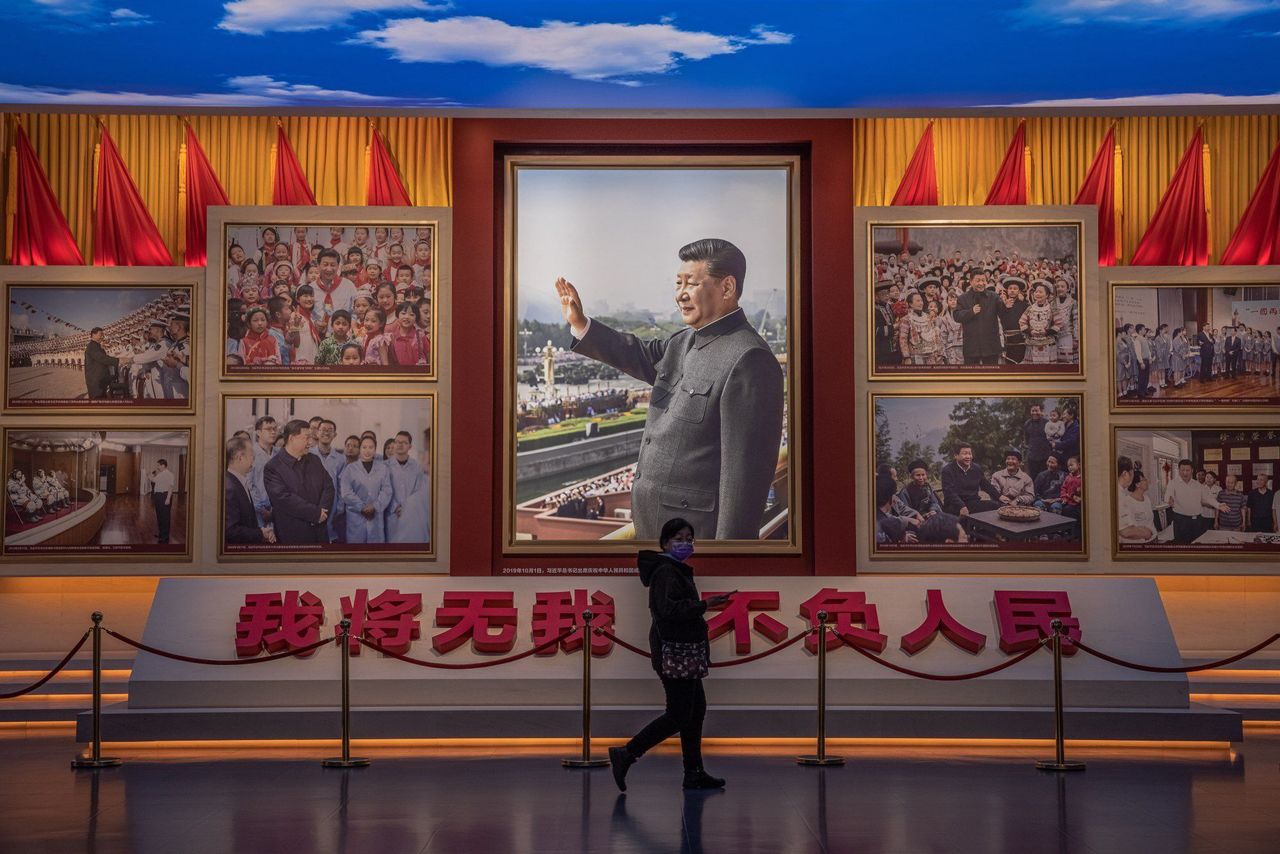 A display about Chinese President Xi Jinping's thought on the rule of law.

In her policy blueprint, Lam said the government "must enhance civil servants' understanding of the Chinese constitution and the Basic Law, reinforce their sense of national identity and deepen their capability for broad and strategic thinking".

With the establishment of the Civil Service College, the Civil Service Bureau will put in place a more systematic training framework and arrange for more middle- and senior-level employees to take part in national studies programmes or thematic visits in mainland China.

Nip said the time had passed when courses on understanding the mainland were optional.

"In their three-year probation period, all civil servants must be trained to have a basic understanding about the Basic Law, the national security law, our constitutional order, and the nation's development. Some compulsory courses have to be completed before they can complete their probation," he said.

"For those we have hired for a long time, or those we want to train as leaders, we will also have advanced-level courses in our new framework that they will need to complete before promotion."

In December, the former Civil Service Training and Development Institute at the North Point government offices was turned into the interim home of the Civil Service College. A permanent home for it will be built in Kwun Tong from this year to 2026.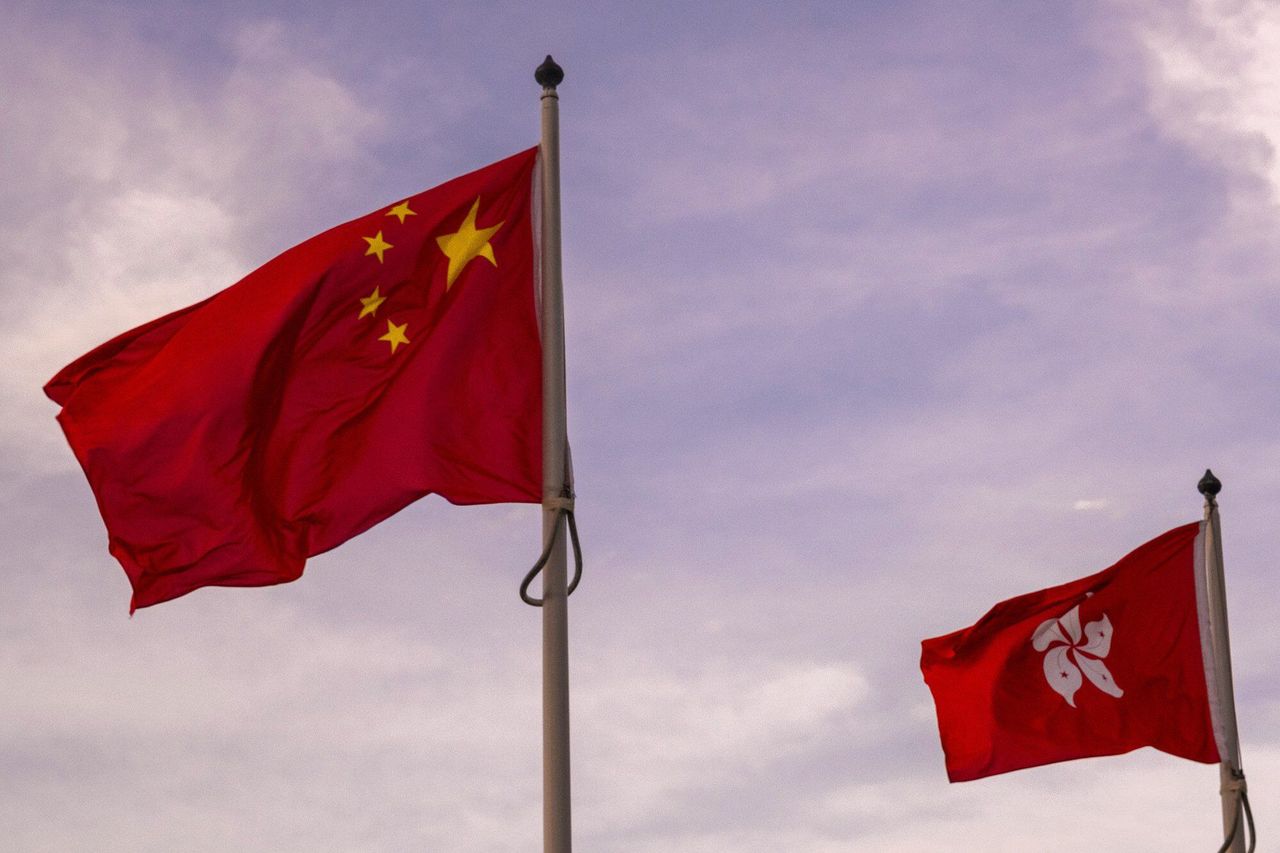 The Chinese national and Hong Kong flags in Central, Hong Kong.

Lawmaker Maggie Chan Man-ki, a local deputy to China's legislature, said the government not only had to teach new employees about the Chinese constitution, but hire and promote those who showed a good understanding of it.

"You also have not touched on the theories about the socialist rule of law with Chinese characteristics and [President] Xi Jinping's thought on the rule of law, these are especially important for the justice department, the judiciary and the Legal Aid Department," Chan said.

Legislator Kingsley Wong Kwok said: "In the Legco election, hopefuls were required to declare whether they had a BN(O) passport and their foreign linkage. Will the government consider extending that to senior civil servants?"

Nip said the government had no such plans.

"We already test them on the Basic Law in the recruitment process, and we will leave the Chinese constitution for the training … There is also no change to our policy [regarding foreign travel documents or assets]," he said.

Under Article 101 of the Basic Law, the government can employ foreign nationals with residency to serve as public servants, but only Chinese citizens with no right of foreign abode may take up ministerial roles or head disciplined services such as police.