Paul Chan also reiterates call for residents to get inoculated, points out this is vital to city's recovery.
Hong Kong's economy experienced "considerable growth" in the first quarter of the year but the Covid-19 pandemic will still be a hurdle on the path to recovery, the finance chief has warned.

Financial Secretary Paul Chan Mo-po also wrote in his official blog on Sunday that Hongkongers should actively join the government's vaccination programme, which was aimed at helping the city's economy reboot.

The government launched a "vaccine bubble" scheme on Thursday, allowing party rooms, nightclubs, karaoke lounges, bathhouses and bars that do not have restaurant licences to finally reopen after being shut down for months.

However, all staff and customers must have had at least one dose of a Covid-19 vaccine, with guests required to use the government's risk-exposure app "Leave Home Safe".

Some restaurants, entertainment venues and tour operators have said the rules are complicated and they are struggling with the various requirements.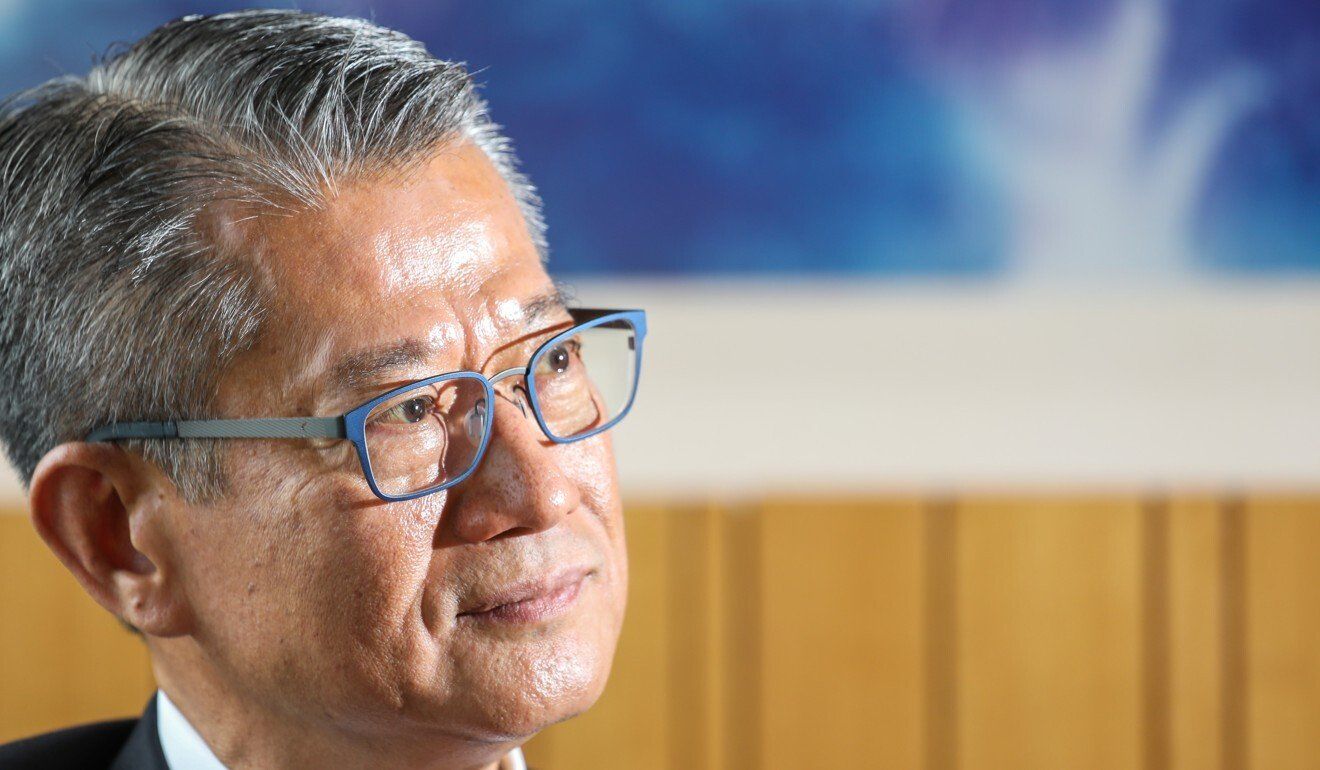 Financial Secretary Paul Chan.

In his post, Chan noted that since 2019, Hong Kong had experienced one of its longest recessions on record, with six consecutive quarters of economic contraction.

According to the Census and Statistics Department, gross domestic product decreased 2.8 per cent in the third quarter of 2019 year on year and 3 per cent in the fourth. In 2020, it declined 9.1 per cent in the first quarter, 9 per cent in the second, 3.6 per cent in the third and 3 per cent in the fourth.

"During these periods, government consumption expenditure increased by 6 to 10 per cent, partially offsetting the contraction of private consumption expenditure and playing a supporting role," Chan wrote. "As there has been gradual improvement in segments such as exports and investment, the city will see considerable growth in the first quarter of 2021."

The government is expected to reveal its projection for first-quarter GDP on Monday.

The economy's 6.1 per cent contraction last year was the sharpest annual decline on record, while its 1.2 per cent drop in 2019 was the first time GDP shrank since 2009.

Chinese University economist Terence Chong Tai-leung forecast double-digit growth for the first quarter.

He noted many of Hong Kong's major industries were rebounding, while the finance sector, one of the city's most prominent, had even seen positive growth during the pandemic.

"The major parts of Hong Kong's [economy] are actually bouncing back," he said. "So I guess we may have double-digit growth in the first quarter of this year."

Chong said he expected the city's recovery to be comparable to that in mainland China, which reported a record 18.3 per cent year-on-year surge in GDP in the first quarter.

But Iris Pang, a Greater China economist at ING Bank, predicted a more modest rise of around 5 per cent, while also noting the low bar for year-on-year comparisons.

Pointing to the city's large wealth gap, Pang said she also expected asset investments would make a comeback, with richer buyers taking advantage of the pandemic to snap up property at lower prices.

She said she also hoped the catering industry would see positive growth if more people were willing to get vaccinated.

"If catering has a comeback then we should see more sales at shopping malls. But these are based on the assumption that a substantial mass of Hong Kong people will have a jab," she said.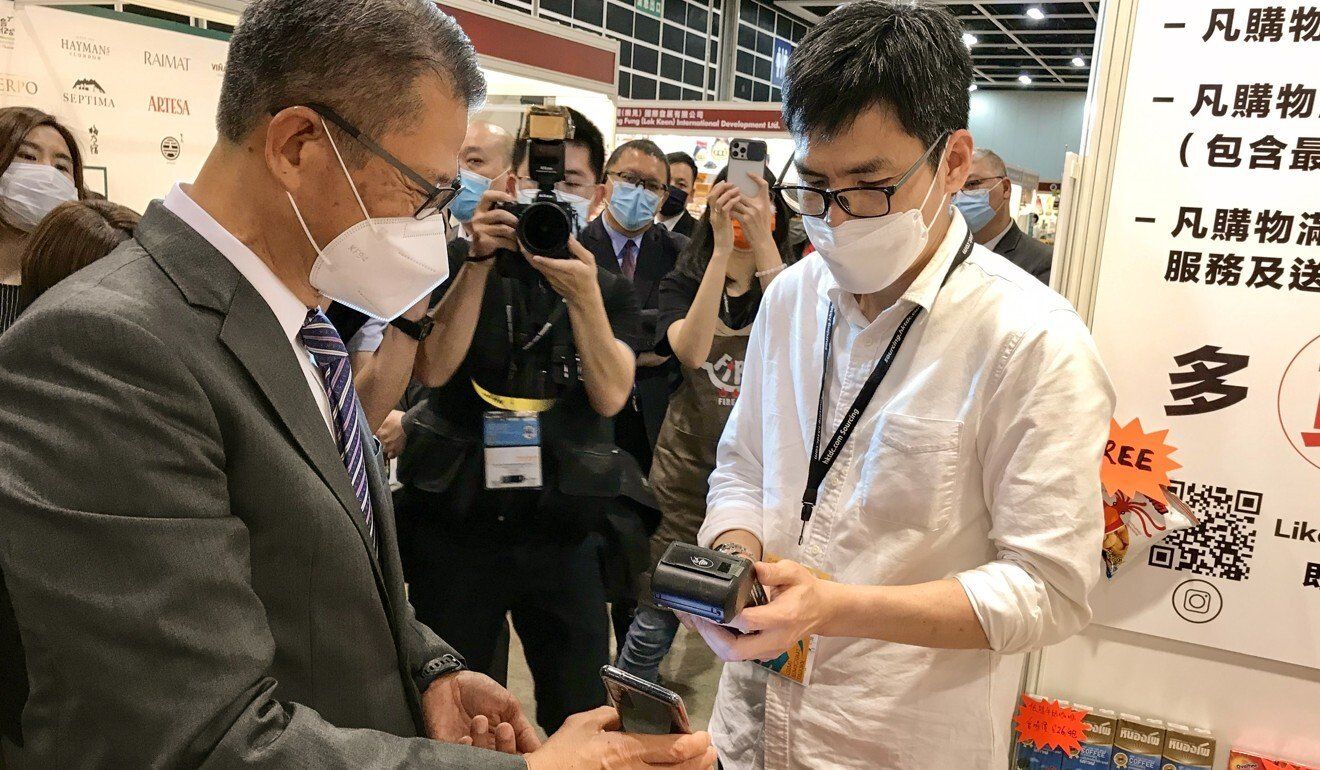 A photo posted on Chan's blog shows the financial secretary attending an expo.

Chan had predicted in February the economy would grow by 3.5 to 5.5 per cent this year.

However, he also warned in his blog post on Sunday that the economic recovery might be unbalanced amid the pandemic and social-distancing measures.

"The operations of some industries are still under pressure, resulting in an uneven pace of economic recovery," he said.

Chan said various support measures would be swiftly implemented after the budget, known as the appropriation bill 2021, was passed by the Legislative Council a few days ago.

They include the "100 per cent Personal Loan Guarantee Scheme", in which the government aims to provide a supplementary financing option for those affected by a lack of income during the pandemic. Since the scheme was launched on Wednesday, about 7,000 loan applications had been received in the first three days, Chan added.

The digital voucher scheme, where residents can receive HK$5,000 in coupons, will also be launched to boost local spending.

While Chan said the local Covid-19 situation was generally under control, there were still concerns of virus variants spreading in the community, which might cause a spike in cases.

"The pandemic situation in individual overseas countries is deeply worrying, and the work of strictly preventing [imported cases] is even more important," he wrote.

Chan reiterated that stabilising the situation as soon as possible was the most important task towards promoting a full economic recovery, and called on residents to actively participate in the vaccination drive.

Under the vaccine bubble scheme, the government has also relaxed measures for local tours to resume, on condition staff must have received at least one vaccine jab.

While the vaccination rule for tours only applies to workers and not participants, a check by the Post found that 22 of the 29 agencies registered with the Travel Industry Council (TIC) to offer such services could not relaunch this weekend.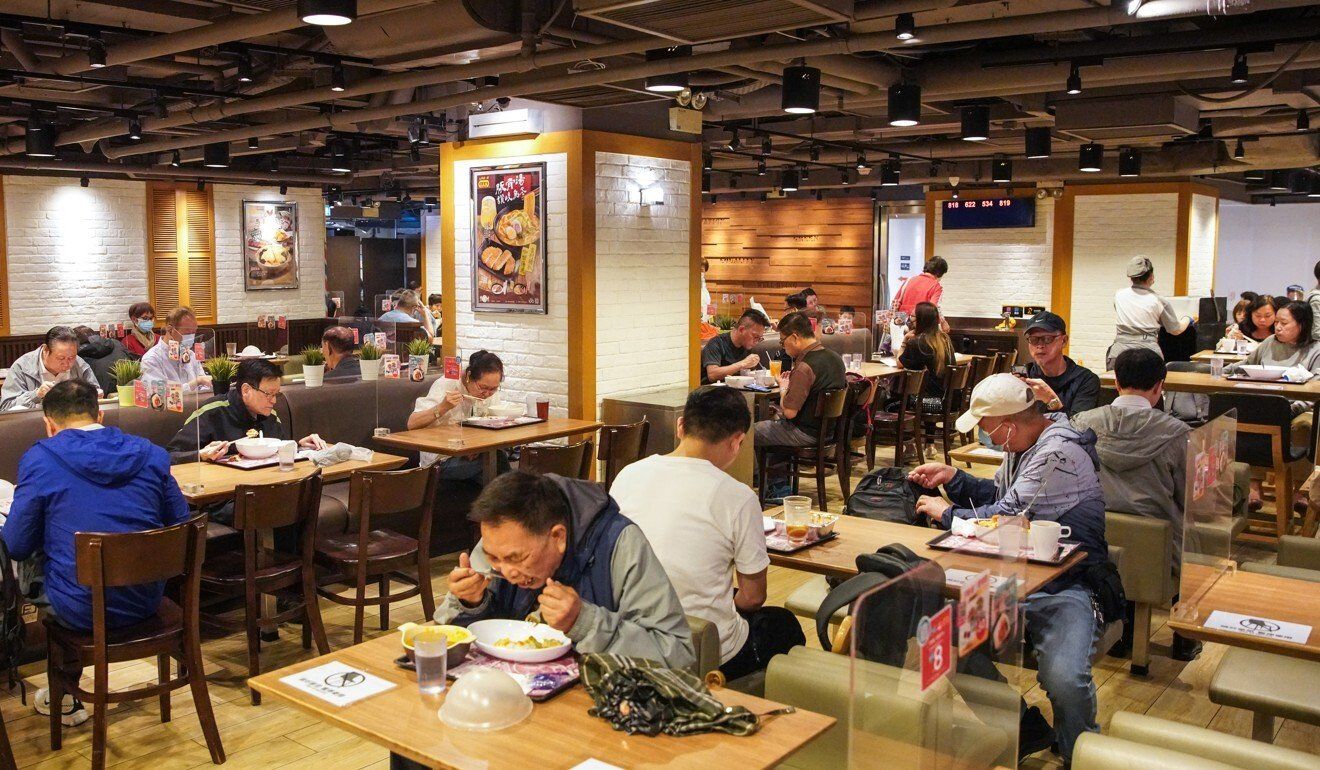 Restaurant operators and other businesses have complained of complicated new rules for them to relax social-distancing measures.

Travel industry representatives also said on Sunday that it would take time to convince staff members and coach drivers to get the jabs.

"While some travel companies and management staff understand the need to get vaccinated, some older bus drivers who have high blood pressure, blood sugar or cholesterol might have concerns," said Timothy Chui Ting-pong, executive director of the Hong Kong Tourism Association.

"The current vaccination rate is not ideal and it will take us some time to explain to the industry why they need to get the shots, and to get a medical certificate if they can't."

With Mother's Day falling next Sunday, TIC chairman Jason Wong Chun-tat said tours were expected to start running by then, and demand would peak. He said such operations were not high-risk activities and urged the government to ease rules further.