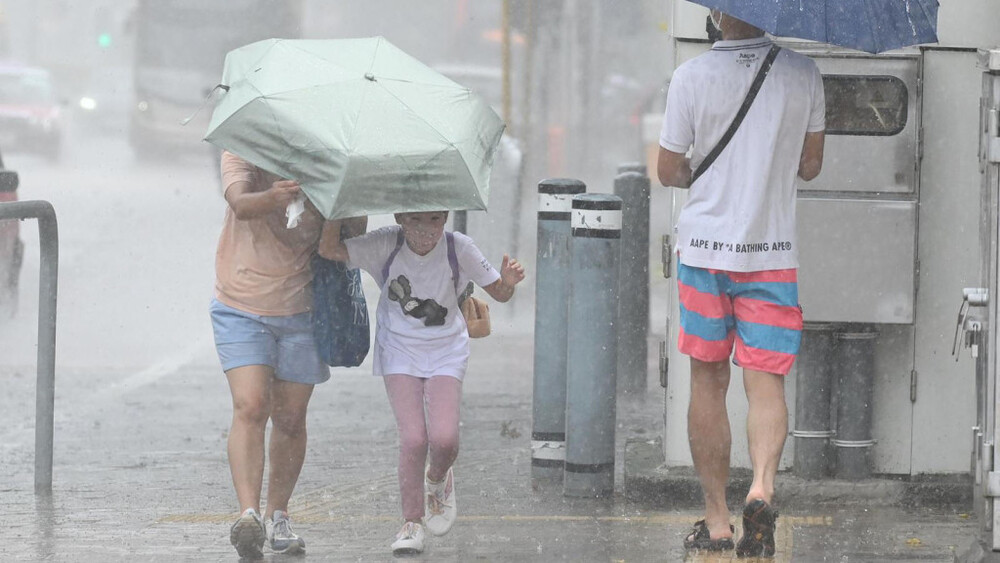 Consecutive days of thunderstorms to start on Wed, possible tropical cyclone incoming
The Observatory said that a broad trough of low pressure will hit southern China with heavy showers and thunderstorms in the next few days. Showers will lessen as the trough departs.
From tomorrow to Friday, the weather will be cloudy with showers, heavy at times and thunderstorms. The temperature will range from 26 to 30 degrees Celsius.

There will be occasional showers on Saturday with a few thunderstorms, and the temperature will be around 27 and 31 degrees.

Showers will lessen on Sunday and Monday. Next Tuesday to Thursday will mainly be cloudy with showers.

The Observatory also announced that another patch of low pressure will bring unstable weather to the South China Sea early next week and may develop into a tropical cyclone, though its path and intensity are still being determined.