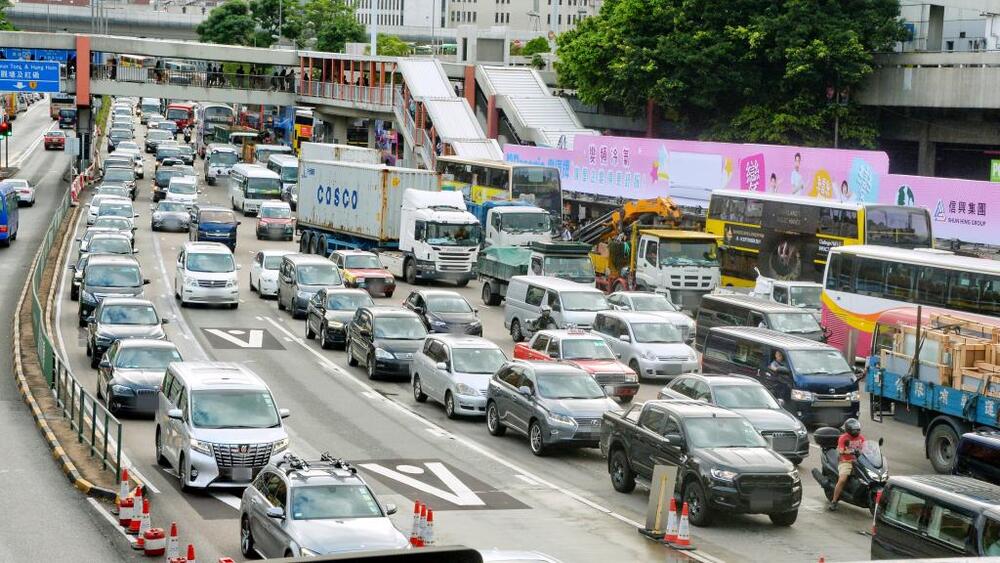 Congestion charges may impose on cross-harbor tunnels during peak hours
The Hong Kong government mulls adding a 'congestion charge' to the city's three cross-harbor tunnels during peak hours to limit the flow of private cars.
Tony Yau Kwok-ting, Deputy Commissioner for transport, said the new proposed charge was mainly targeting private cars.

Yau said the tunnels currently see more than 90,000 vehicles every morning, of which 60 percent were private cars but rode only 18 percent of passengers.

He said the toll was expected to be higher during the peak hours of 7am to 10am and 5pm to 8pm. Meanwhile, it would be relatively cheaper late at night and remain normal for the rest of the day.

After the implementation of the congestion charges, he hoped private car owners could take public transport or travel during non-peak hours across the harbor. The authorities would also study park-and-ride measures to facilitate drivers living in remote areas.

Yau also said the last toll increase for Cross Harbour Tunnel was in 1999, and the authority is considering reviewing the traffic situation every one or two years to decide whether to adjust the tunnel tolls.

He added that more data surveys would be conducted later to determine the most effective way to reduce traffic flow, and the results were expected to be announced at the end of the year.