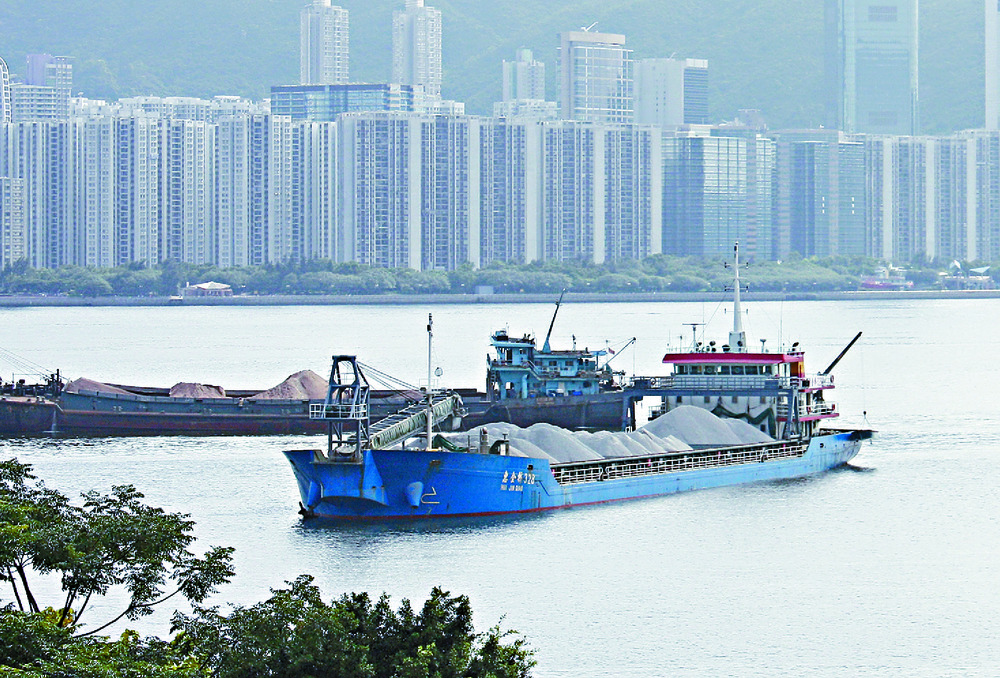 Concrete shortage sparks building site fears
Work at construction sites in Hong Kong may come to a standstill as shipments of concrete have been stuck in Zhuhai due to the pandemic.
This came as the emergence of Covid-19 cases in Zhuhai caused the local government to divert testing personnel away from Wanzai Port, where ships carrying concrete would clear customs before coming to Hong Kong.

Ambrose Linn, chief executive of Hong Kong Construction Materials Association, stated that the redeployment meant that only four to five ships could get their crews tested and be cleared through customs, compared with 25 ships before the recent outbreak.

"The Covid-19 testing requirements have also become stricter. Crews are now required to undergo testing everyday instead of once every seven days," he said.

This caused many vessels to be stranded around the port and unable to reach Hong Kong. They have also been unable to switch to other ports, as all their documents are stored at the information facilities at Wanzai Port.

"Eighty percent of Hong Kong's concrete passes through Wanzai Port. Ten percent of them go through Huidong Port, located east of Huizhou. The remaining 10 percent are produced locally," Linn said.

He said Hong Kong's concrete shortage would have a huge impact on the construction industry.

"Hong Kong's concrete reserves can only last one week. If it runs out, many construction projects will be delayed. The delays may cause construction sites to temporarily shut down, affecting the livelihoods of construction workers," Linn said.

"We have contacted the Hong Kong government and the central government liaison office on this issue. The shortage problem comes from the insufficient number of testing personnel at Wanzai Port. We hope the Guangdong government can redeploy them back to the port to ensure that the concrete-carrying vessels can reach Hong Kong."

The Development Bureau said the government would discuss the situation with Guangdong to find a solution to the problem.

The National Health Commission reported on August 2 that the country has 29 imported cases, six of which involved Guangdong. There were also 61 new domestic cases, none of which were from Guangdong.