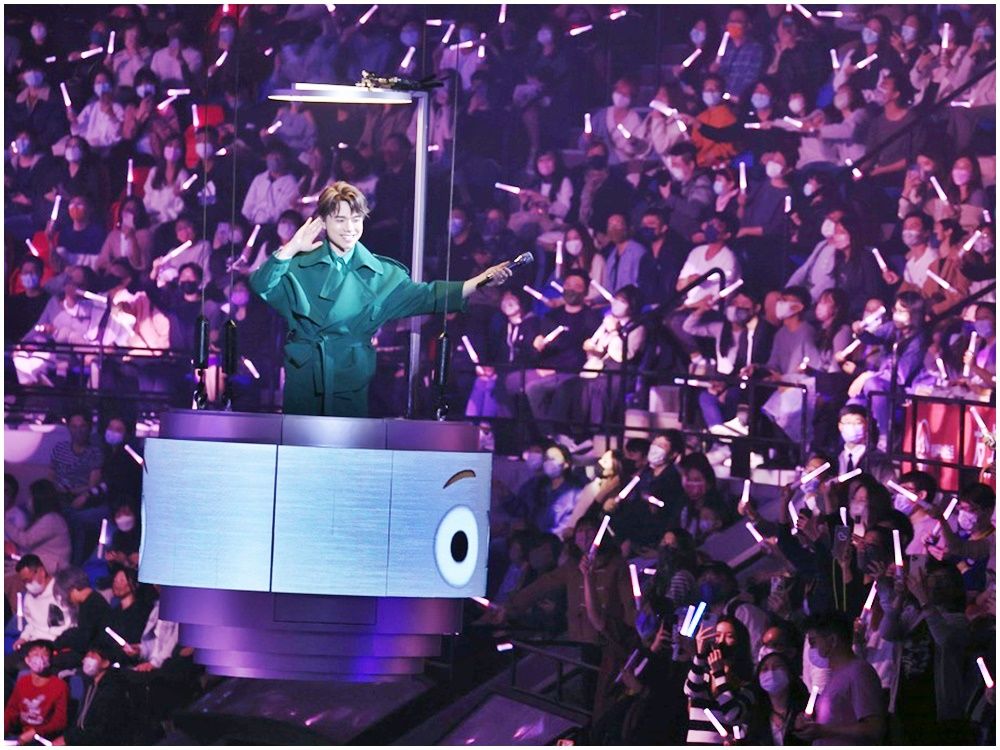 Concerts, Hong Kong Cyclothon canceled as strict Covid rules kick in
Over 34,000 audiences eagerly waiting to attend concerts by singer Hins Cheung King-hin will see their plans go up in smoke as the government on Wednesday announced a new set of strict Covid rules to stem the city's Omicron outbreak.
Speaking at a press conference this afternoon, Chief Executive Carrie Lam Cheng Yuet-ngor said all large-scale public events will be canceled for two weeks from January 7. They will include the Hong Kong Cyclothon and the FarmFest.

Premises under the Leisure and Cultural Services Department will also be closed, which means all concerts hosted at government venues will also get canceled or postponed.

The ongoing Hins Cheung concert, which started its first show on December 23 last year, will have its remaining eight shows (Jan 6 to 10, Jan 13 to 15) postponed, affecting over 34,000 concert goers.

The organizer said it will announce the arrangements for those infected in two weeks.

Also postponed are 14 shows of a stage play, One Last Gift, by comedian Dayo Wong Tze-wah and actor Poon Chan-leung at the Hong Kong Academy for Performing Arts, which had been slated to start on Saturday.

A woman surnamed Wan, who was going to watch a concert by the Hong Kong Amateur Orchestra on Sunday, said she's very disappointed.

"The government should not make a sudden cut to all leisure activities," she said, adding that she considered the risk of taking the MTR to work was not lower than going to a concert.

The Hong Kong Cyclothon on January 16 will, for the third year, be canceled due to the new measures. Around 3,000 cyclists have previously registered for the event.

West Kowloon Cultural District Authority announced M+ will be closed from January 6 to 20. Visitors who have pre-registered to visit it have to re-book their visits later.

All performances on January 6 in Xiqu Centre will be held as scheduled. All performances and programmes scheduled to be held from January 7 to 20 in the performing arts venues in the district will either be rescheduled or cancelled.

Ticketholders should retain their tickets and visit the District's website (www.westkowloon.hk) for details of rescheduling or refund, which will be announced in due course. Online ticketing and ticketing hotline service (+852 2200 0022) is available.

Separately, fans will once again be shut out of Hong Kong's race meetings and football games on Wednesday.

Jockey Club announced it will ban public admittance to the race meeting at the Happy Valley Racecourse tonight.

It said the SAR government has instructed the club to reduce the number of attendance to the race meeting tonight (Jan 5).

"As such, admission for the race meeting at the Happy Valley Racecourse tonight is limited to Stewards, Voting Members, Owners, Members and their guests who have made advance bookings," said Jockey Club in a statement.

The Hong Kong Football Association also said the Sapling Cup match between RCFC and Lee Man at the Mongkok Stadium tonight will be held behind closed doors.