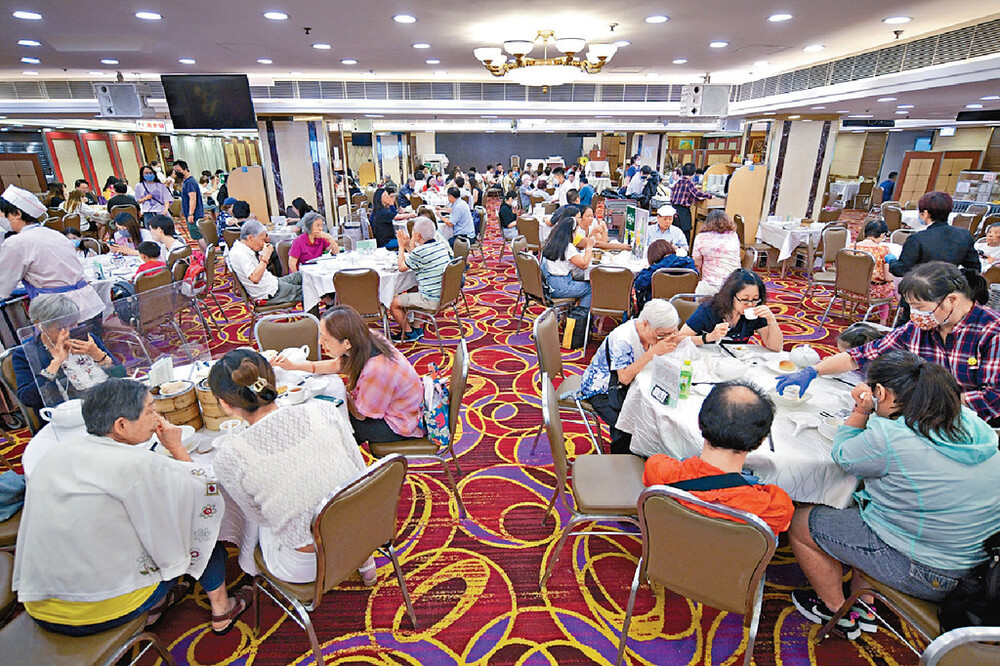 Concerns raised over negative results needed for banquets of more than eight people
People who attended banquets are required to present proof of negative results for Covid-19 from today.
According to the new measure, diners who enter a premise for a banquet with eight people per table need to show proof of a negative rapid antigen test taken within 24 hours. People can show a photo of the results in which their name, the date and the time of the test were taken.

Another alternative is to show the negative results of the nucleic acid test taken within 48 hours.

"I feel not willing to eat outside since the new measures cause a lot of inconveniences, " said a diner as the new measures are in effect.

Some said they had cancelled the reunite for a Mid-Autumn feast at the restaurant.

"We see fewer guests today compared to previous weekends," a restaurant host claimed. He expects a business decline of 10-20 percent under the new rules.

Restaurants will have a seven-day-grace period until September 3 to adapt to the new measures accordingly.

Chief Secretary for Administration Chan Kwok-ki said the new measures would benefit citizens in disease prevention.

"It will increase the risk of contracting viruses if people gather together without masks and walk around during the dining," he said in a radio program.