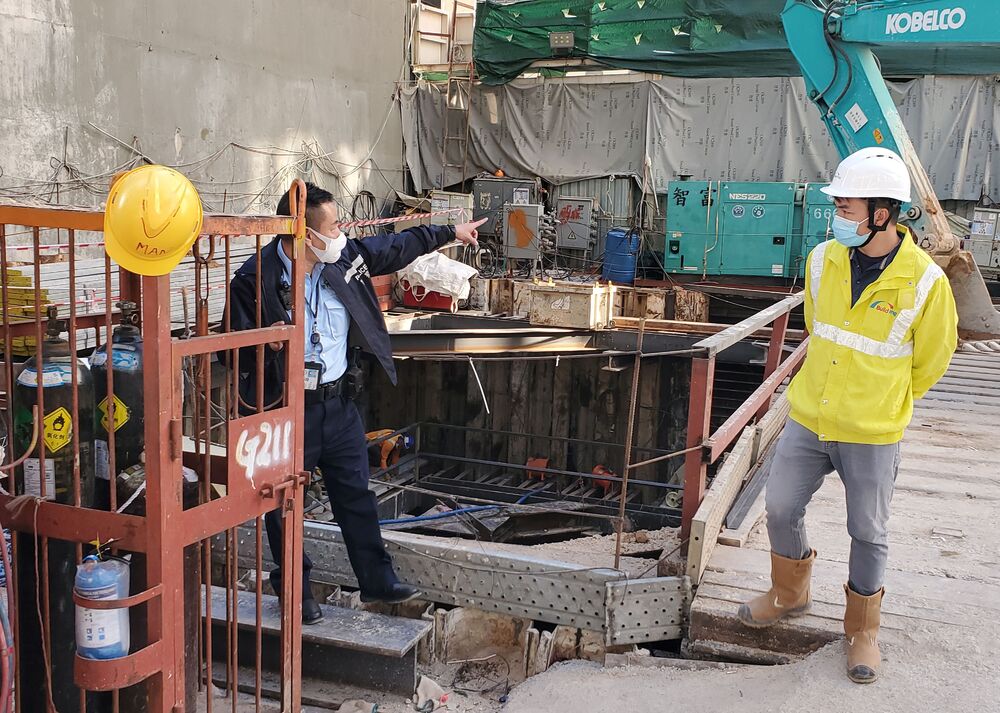 Concern group draws attention to workers falling from heights
A workers' concern group said it had followed up on 73 occupational fatalities this year, of which 20 were falls from height.
That came after the Labour Department had recorded 132 occupational fatalities in the first half of this year -- a 17 percent rise from 113 in the same period of last year.

The Association for the Rights of Industrial Accident Victims said there were 49 workplace accidents this year and 24 sudden cardiac deaths.

Falling from height made up 20 cases - 40 percent of all workplace accidents.

The association also said in the second half of this year, there have been four deaths related to working on truss-out scaffolding. The cases are still being investigated by the Labour Department.

"Truss-out scaffolds have been involved in many fatal accidents over the years, indicating serious safety issues," the association said. "Most buildings in Hong Kong are not equipped with anchorage points. Workers are not properly protected from falling due to lack of space for safety harnesses."

Thirty-one workplace accidents involved construction, renovation, and maintenance works. Among them, 12 involved minor works, and six involved public works.

Last year, the government said it would consider raising penalties for violating the Occupational Safety and Health Ordinance.

The association reiterated that the current penalties have no deterrent effect and urged the government to amend the law as soon as possible to raise the fines.

"The government has repeatedly lowered the cap on fines under the proposed amendment, raising concerns about how determined it is in punishing offenders. It goes against the expectations of workers and their families," it said.

The association will continue to campaign for compensating workers who died due to overwork. It urged the Labor Department to conduct studies into the matter.