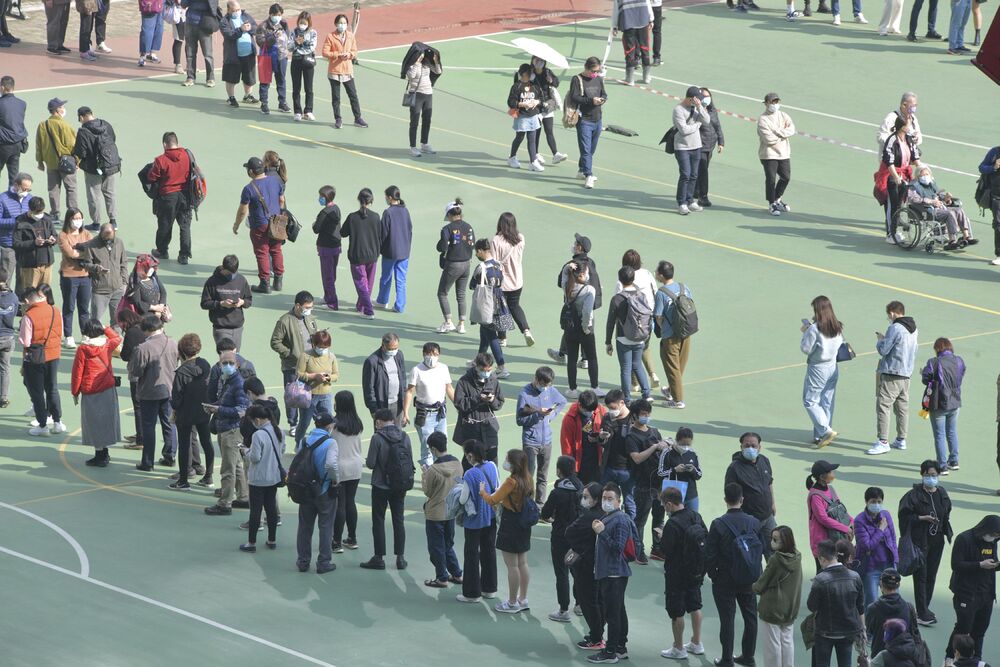 Compulsory citywide tests to start next month: sources
All Hongkongers will have to undergo mandatory Covid-19 testing in groups starting March, while some of the samples will be sent to Shenzhen laboratories, sources said.
With the fifth wave escalating, the SAR government has decided to order all 7.5 million residents to get tested, reported Sing Tao Daily, the sister newspaper of the Standard. Their testing date will be decided in accordance to their Hong Kong identity card numbers.

Up to a million people will be tested everyday, and each person will have to go through three tests within three weeks.

The latest proposal will not involve locking down districts one by one. But those who fail to comply with the testing order will be fined HK$10,000.

A controversial aspect of the testing plan is that some of residents' samples will be sent to Shenzhen, as Hong Kong does not have enough testing capacity to cope with a citywide testing.

With BGI's Huoyan laboratory in Ma On Shan coming into action later this month, the daily testing capacity will be increased to 300,000 samples.

With 7.5 million people in Hong Kong, it will take 25 days for Hong Kong labs to finish testing all samples collected, which would be unacceptable.

Officials were of the view that sending samples over to Shenzhen would be the best option. There is not enough time to build more temporary labs in Hong Kong due to the serious outbreak.

The issue was discussed in an Executive Council meeting earlier, and no one voiced any objection.

In response to privacy concerns, a source said residents will get a sampling bottle labeled with a number after their registration. The numbered bottles will be sent to Shenzhen, not the personal particulars.

When a sample tests positive, the number will be matched with the earlier registration to identify the patient.

It was understood that the government had considered locking down different districts one by one to make people get tested. But the arrangement would bring an even bigger impact on citizens.

Instead, the SAR will set up testing centers across the city and make people go tested, with the sequence decided by their HKID numbers.