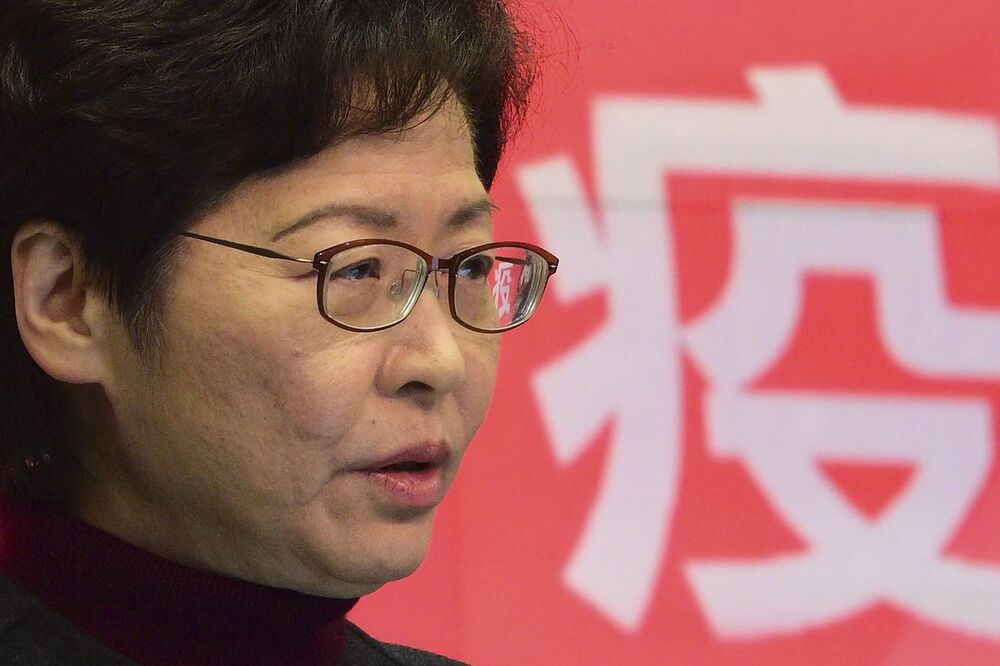 Compulsory citywide testing to start in March
All 7.5 million residents will undergo compulsory territory-wide tests next month, while tens of thousands of pupils will take an early "summer holiday" for the first time as part of Chief Executive Carrie Lam Cheng Yuet-ngor's map out plans to battle the worsening fifth wave of Covid infections.
The students of kindergartens, primary and secondary schools, including international schools, will stop having any classes – even online ones – in the beginning of March, so that campuses can be vacated for compulsory testing. The arrangement will exclude tertiary institutions.

Lam also said authorities want to keep the Hong Kong Diploma of Secondary Education examination and begin the exam period on April 22 as scheduled. Since most secondary schools are also used as examination venues for HKDSE, they can resume online classes after Easter but face-to-face classes should only be conducted after the last core subject exam on May 5.

They last school day for the academic year 2021 to 2022 will be August 12, after which students will have a break for almost three weeks before school starts again on September 1.

"By stopping all classes, even teachers don't need to go back to school... we can use the campuses for compulsory testing," Lam said.

As for the citywide testing, the government plans to require all residents to get tested three times at several hundred testing centers to be established across town in March.

People will get tested in groups in accordance with their Hong Kong identity card numbers. They will need to make bookings for the tests in order to avoid queues.

A person will be allowed to bring along two children or an elderly with each booking.

There will be more lockdowns of buildings, and operations will continue both overnight and in the afternoon.

Closure of premises including beauty centers, entertainment venues, cinemas, and bars will continue till April 20, so will the dinner dine-in ban.

The number of diners allowed at each table could be halved from four to two people, subject to a further announcement from the Food and Health Bureau.

The flight ban for eight countries will also continue till April 20. The countries include Australia, Canada, France, India, Pakistan, the Philippines, the UK, and the US. All passenger flights from these places will be prohibited from landing in Hong Kong.

Authorities aim to increase the number of flats for community isolation from 5,000 to 12,000 using three new public housing estate blocks within a week.

By March, another 16,000 rooms will be provided by hotels and at Kai Tak Cruise Terminal.