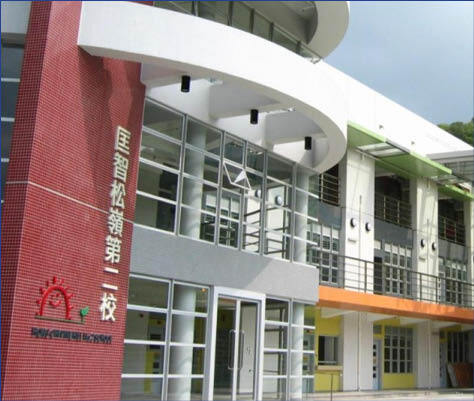 Complaints of child abuse rock special school
A special school for children with severe intellectual disabilities operated by Hong Chi Association is embroiled in the latest abuse scandal after parents came out to complain.
The Education Bureau said it has received complaints from parents about the abuse as well as poor administration at Hong Chi Pinehill No 2 School in Tai Po.

Among the reported complaints were that a child's hands were tied and another student almost suffocated after two teachers covered his face with a towel.

A bureau spokesman said the school and its operator have been ordered to submit a report. Sources said police are probing the incident.

The school has around 60 students in eight grades from primary one to secondary six and some students live in a dormitory adjacent to the campus.

The spokesman said authorities have been advocating a "positive reinforcement" strategy to reduce students' chances of developing emotional and behavioral issues.

"When a student displays severe emotional and behavioral issues, schools may adopt proper restraints or isolation means to ensure the safety of the student and others," he said.

But the spokesman added the school should discuss with staff on the use of restraining belts, isolation chairs and rooms and communicate with parents on the matter.

"According to restraining or isolation guidelines, the period of restraining or isolation must be short - the shorter the better - and at an appropriate level," he said.

"Students' personal feelings, dignity and privacy must also be taken care of to ensure no physical or mental harm is done, while [restrain or isolation] should not be treated as punishment."

A Hong Chi Association spokesman said it will cooperate with the investigation. He said an independent panel has been commissioned to probe the complaints.

"Hong Chi Association cannot accept mistreatment of people with intellectual disabilities. If anyone is found to have mistreated students, the cases will be handled in a strict manner," he said.

Meanwhile, Secretary for Labour and Welfare Chris Sun Yuk-han said he has ordered Po Leung Kuk to submit a report on two carers who allegedly abused seven toddlers in a children's dormitory.

The Po Leung Kuk scandal came to the light last week, less than a year after a mass child-abuse case was reported in which 34 carers had been arrested for abusing some 40 children.

Social welfare sector lawmaker Tik Chi-yuen worries that the recent abuse scandals are just "the tip of the iceberg."

He said children in dormitories might come from complex family backgrounds and are less likely to obey instructions, while a brain drain in the industry has created huge workload for carers.

He called on authorities to set up an independent panel of inquiry to review the industry's structure and development.