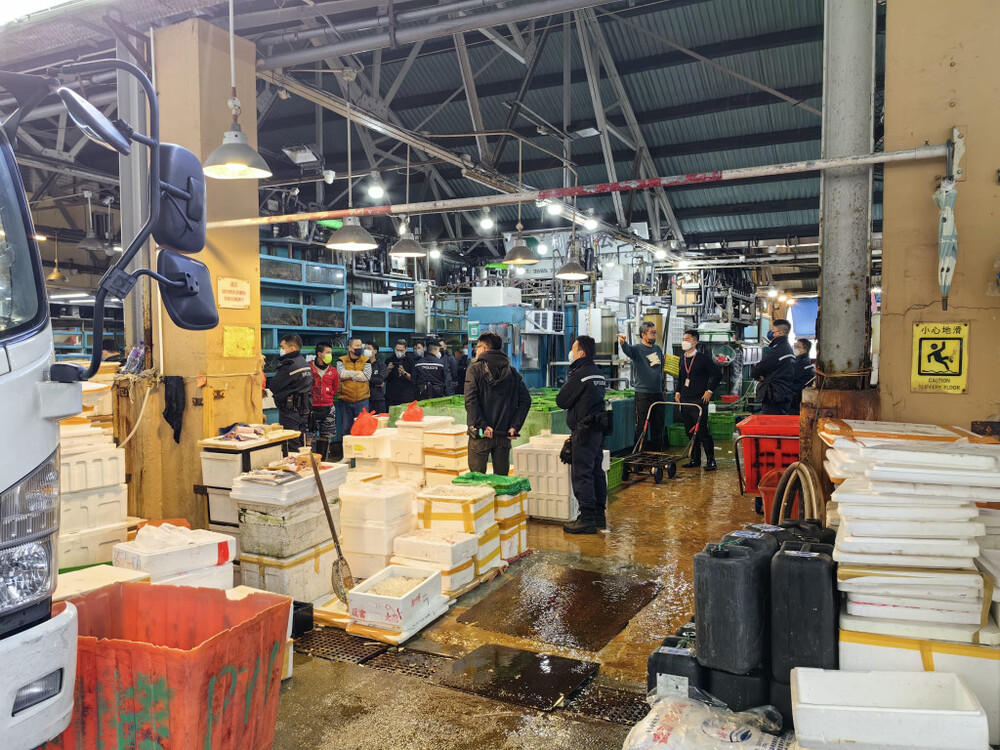 Competition Commission conducts search at Aberdeen fish market regarding price-fixing case 
The Competition Commission searched the Aberdeen Wholesale Fish Market, including a vessel, in an anti-price-fixing operation assisted by police on Tuesday.
This serves as a follow-up to the joint operation on November 27, in which the competition watchdog carried out an initial survey to locate wholesalers that were reported to be involved in anti-competitive conduct including price-fixing, output limitation and group boycotts when selling fisheries products.

In addition to searching premises with warrants, the commission on Tuesday also requested relevant parties to produce documents and information, and attend before the commission to provide information relating to the case.

The Commission calls on members of the fishery industry and the public who can provide information on the case to contact them.

Police and the Immigration Department have carried out separate enforcement actions at the market, probing for possible illegal immigrants and workers. They searched 142 people but made no arrests.