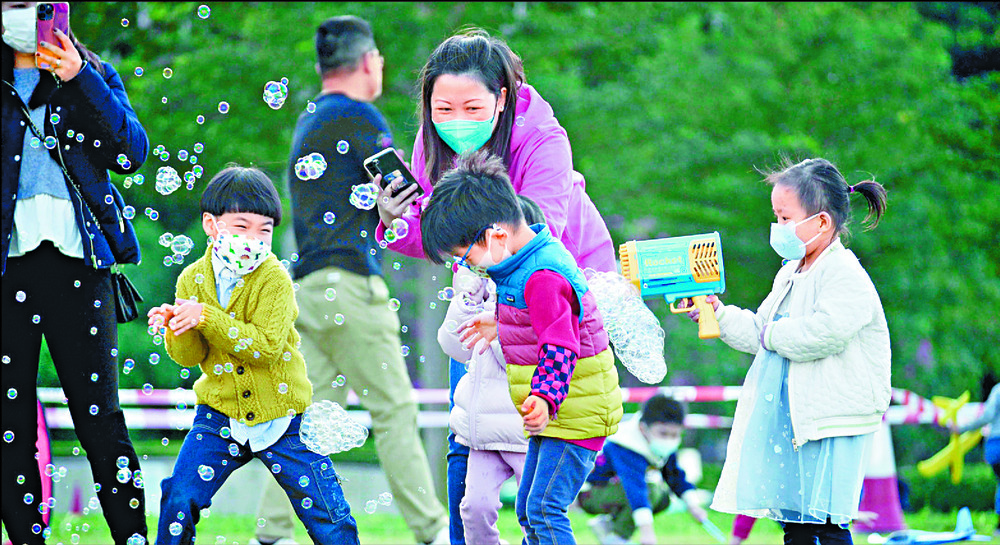 Cold welcome in store for new year
Expect New Year's Eve next Saturday to be chilly. For the mercury is expected to dip to 12 degrees Celsius a day earlier and even drop to single digits in some districts.
Starting from today to next Thursday the maximum temperature is forecast to be around 19 degrees Celsius and the minimum close to 13 degrees.

The cold weather warning may also be triggered again as the Observatory's forecast shows a temperature range between 12 and 16 degrees on December 30, with north to northeast winds at force four to five expected.

Winds at such forces are moving at speeds of 20 to 40 kilometers per hour, which experts translate as moderate to fresh winds.

It is also forecast the minimum temperature on December 30 at Ta Kwu Ling could be eight degrees while at Sheung Shui and Shek Kong nine degrees can be expected.

A cold weather warning was issued on Friday when the SAR temperature fell to 14 degrees. The warning was lifted on Tuesday.

The extended outlook from the Observatory is for the minimum temperature on New Year's Eve to stay close to that on December 30, but a rise is expected after January 1.

Forecasters note that Hong Kong is now set for dry conditions as the northeast monsoon is influencing the SAR.

"The dry northeast monsoon will persist over the coast of southern China in the next few days," the Observatory noted. "It will be generally fine over the region. The temperature difference between day and night will be relatively large over inland areas.

"Under the influence of the replenishment of the monsoon the weather will become cold over Guangdong in the latter part of next week."

As usual, the temperature differences will be relatively greater in the New Territories.

The weather today should be fine and dry, with a maximum temperature of 19 degrees and a minimum of 13 in urban areas. Moderate to fresh winds and occasionally strong winds are expected.

Ta Kwu Ling will see the lowest temperature today at nine degrees.