Residents with cardiorespiratory diseases, such as pneumonia, could have life expectancy reduced by up to 1.5 years when exposed to frosty weather, study finds.
Cold weather could shorten life expectancy among Hongkongers, especially those with cardiorespiratory diseases, a study has found, as researchers call for more measures to protect residents from plunging temperatures.

The warning came as temperatures plummeted to 9.9 degrees Celsius (49.8 degrees Fahrenheit) on Monday morning, the coldest day of this winter so far. Tuesday's temperatures were expected to range between nine and 12 degrees, with fresh northerly winds and rainy patches across the city.

A cold weather signal issued on Sunday morning remained in force, and the Hong Kong Observatory advised residents to bundle up and avoid prolonged exposure to wintry winds, particularly on high ground.

The recent study, conducted by eight different universities and institutes from Hong Kong, mainland China, Bangladesh and Australia, found that a drop in temperatures would exacerbate health issues for those suffering from cardiorespiratory diseases, which caused a total of 1.4 million years of life lost over 14 years.

When residents with such illnesses are exposed to frosty weather, this could trigger reactions such as subsequent narrowing of blood vessels, increased heart rate, and blood pressure, thereby leading to a life expectancy loss of about 0.9 years, according to the study.

The paper, which analysed 14 years' worth of death and weather data and was published by scientific journal Environmental Research in October, also found that people with respiratory diseases faced a greater likelihood of suffering from respiratory tract infection when exposed to cold weather, reducing their life expectancy by about 1.2 years.

Those with pneumonia, in particular, saw the heaviest life expectancy loss at 1.5 years, it added.

"Our findings suggest an urgent need to develop prevention measures against adverse cold effects on cardiorespiratory disease in Hong Kong," the research stated.

"However, the subtropical climate of this city has resulted in low awareness of cold issues. Particularly, most of the prevention measures in terms of urban design, neighbourhood support and community facilities in Hong Kong are focused on heat stress but not cold weather."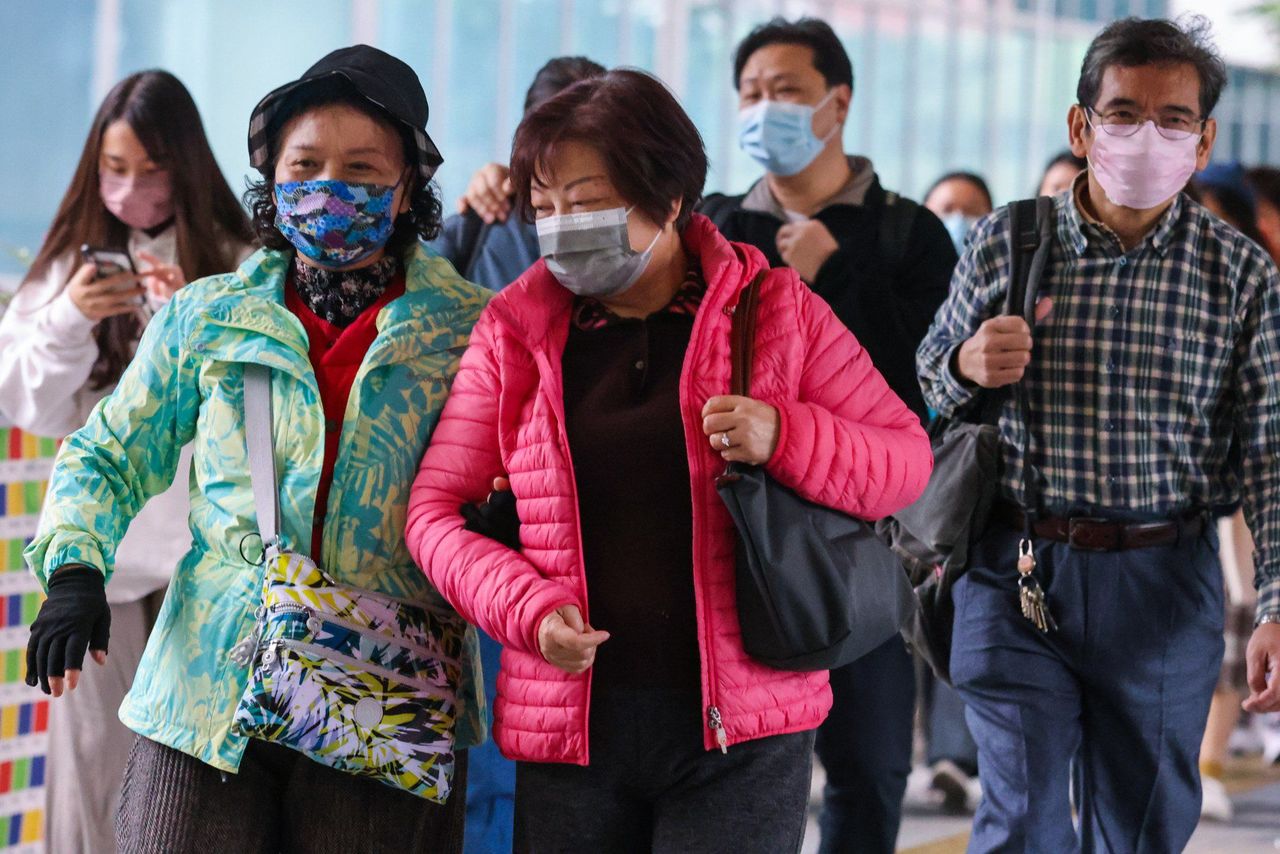 The Observatory has advised residents to bundle up and avoid prolonged exposure to wintry winds.

Derrick Ho Hung-chak, one of the researchers from the department of urban planning and design at the University of Hong Kong, said the homeless were more vulnerable to these risks and called for the government to create more shelters for them.

"During cold weather, sometimes we have to protect ourselves by staying home, but they live outside and don't have a place to stay," Ho said, adding that the government could enhance its existing weather warning system and educate the public more about the impact of being exposed to cold temperatures.

An intense winter monsoon was expected to continue affecting the coast of Guangdong province on Monday and into early Tuesday, according to the Observatory, while an upper-air disturbance was to bring cloudy weather and precipitation.

The weather is expected to improve on Tuesday as the upper-air disturbance departs and Hongkongers awake to a cold morning but brighter skies. The Observatory predicted fine and dry weather over the next few days, but the temperature difference between day and night was to remain relatively large.

Elderly Hong Kong residents and those battling illness were warned to take extra precautions.

"The public, especially the elderly and the chronically ill, should take appropriate measures to protect their health due to the cold weather," a spokesman for the Centre for Health Protection said.

The spokesman reminded the public that cold weather could easily cause or aggravate illnesses, and that the elderly and people with heart, respiratory and other chronic diseases should take special care.

The Labour Department, meanwhile, urged employers to remind staff who had to work outdoors or in remote areas to wear appropriate warm clothing, alternate between outdoor and indoor settings, and stick to sheltered work as much as possible.