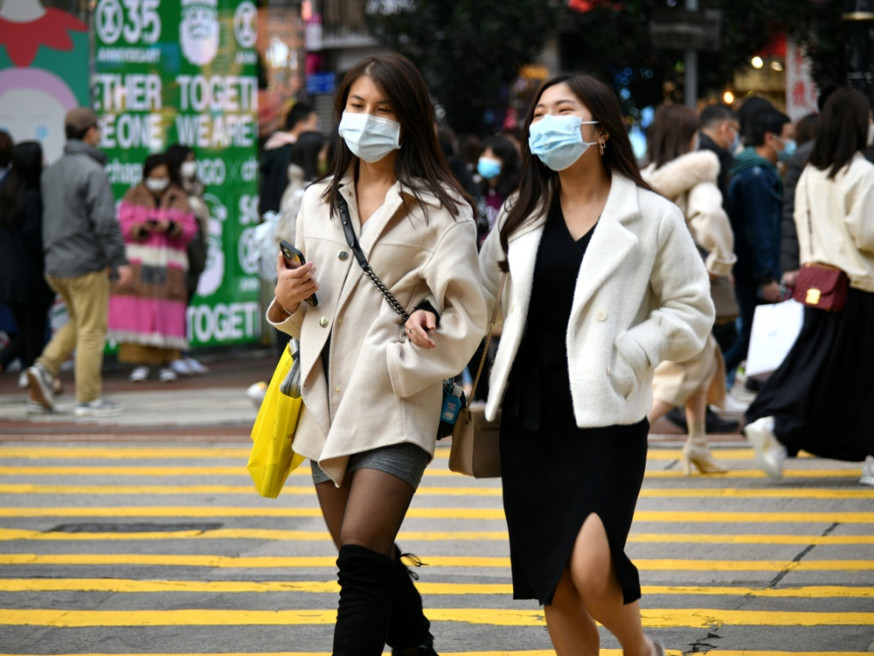 Coats out for a cold snap as temps drop, warmer weather at the weekend
The mercury continued its downward spiral on Thursday, with many citizens spotted wearing more clothes to combat the change of weather. 
According to the Hong Kong Observatory, it turned cooler starting yesterday due to the effects of the northeast monsoon along the coast of Guangdong. Temperatures across the region hovered around 16 degrees Celsius at noon today and were about eight degrees lower than yesterday. Certain areas in the New Territories dropped as low as 14 degrees.

The coldest temperature recorded this morning was 8.5 degrees at Ngong Ping, with Tai Mo Shan being second at 8.9 degrees.

Tomorrow is expected to stay relatively cool, with temperatures rising progressively over the weekend accompanied by sunny intervals during the day, according to the weather watchdog's forecast.

Under the influence of a replenishment of the monsoon, the weather is expected to be cool in the morning over the coast of Guangdong next week.