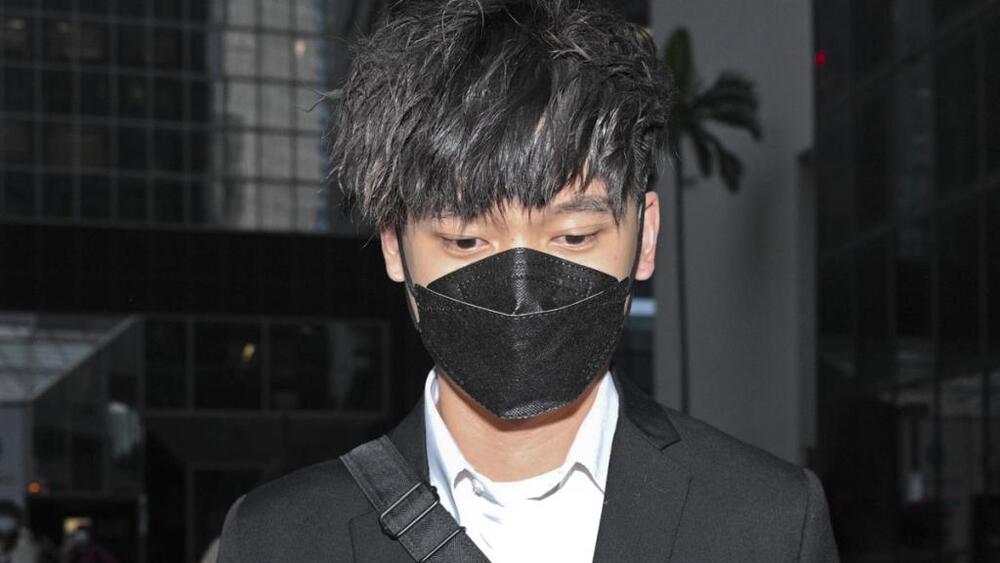 Coach jailed for two years after touching 14-year-old student's breasts
A 33-year-old track and field coach was jailed on Friday for two years for touching and kissing the breasts of a 14-year-old female student in four local and overseas hotels.
Yang King-hung was earlier convicted of four counts of indecent assault for sexually assaulting the female student "X" in two Hong Kong hotels in Tuen Mun and Tsuen Wan and two overseas hotels in Tokyo and Guangzhou between July 24, 2019, and August 30, 2020.

When handing down the sentence in District Court on Friday, judge Ernest Lin Kam-hung slammed Yang for taking advantage of X's trust towards him and escalated his crime over a year.

Yang also kept challenging X's bottom line on physical contact and attempted to dismiss her resistance. The gravity of this case called for a sentence with deterrent effect, Lin said as he put Yang behind bars for two years.

Lin pointed out that the defendant was trusted by X, her parents, and the school, and he was twice the age of X by that time, adding that he should be able to stop the crime from happening.

Lin also said Yang didn't show remorse, who insisted what he had done was common among ordinary couples.

The judge referred to the psychiatrist report as well and noted that Yang had low self-esteem and wasn't able to develop a mature relationship with adult women, causing him to place his feelings onto younger girls.

The summary of facts stated that the first sexual assault took place one night in July 2019 after the school team finished training and rested in a hotel in Tokyo.

Yang invited X to come over to his room for a massage to alleviate her injuries. Yet, during the massage, Yang reached X's breasts underneath her underwear for around five minutes.

The second assault took place one night in August 2019 in a Guangzhou hotel, where Yang touched X's breasts for about 10 minutes and forcefully kissed her.

Between December 25 and 30, 2019, the school team stayed at a Tuen Mun hotel after training. Despite X's fierce resistance, Yang threw himself onto X and forcefully kissed her lips, right ear, and neck for about half an hour.

The last sexual assault occurred in a Tsuen Wan hotel on a summer night in 2020. Yang was arrested on November 12 that year. Under police caution, he admitted that he knew X was under the age of 16 by that time, and he developed feelings for her over the times spent together.