Veteran politicians James Tien, Selina Chow and Miriam Lau submit resignation letters to Liberal Party in protest over plans to abolish honorary chair posts.
Three veterans of Hong Kong's pro-business Liberal Party have quit the political organisation they co-founded some 30 years ago in protest over a move by the current leadership to strip them of their posts as honorary chairs.

Party leader Tommy Cheung Yu-yan on Wednesday said he had received resignation letters from former Executive Council member James Tien Pei-chun, as well as ex-lawmakers Selina Chow Liang Shuk-yee and Miriam Lau Kin-yee.

"The Liberal Party leadership expresses regret and it is trying to persuade them to stay," Cheung said in a statement.

The trio's departure was triggered by the party's proposal to strip them of their roles as honorary chairs, a position created to recognise past leaders for their past contributions. According to the party's website, there are four such office holders – Tien, Chow, Lau and former legislator Vincent Fang Kang.

Later on Wednesday, the party's central committee unanimously voted to formally abolish the post of honorary chair, issuing a statement on social media and thanking the office holders for their past work.

A political analyst earlier described the party's decision as a means of distancing itself from Tien, a controversial figure in the city's pro-establishment bloc, and winning back Beijing's trust.

Tien won praise from the opposition camp in 2003 when the then party chairman resigned from his role as a top government adviser to protest against a controversial national security bill.

He later called for Leung Chun-ying to quit as city leader in 2014 over electoral reforms which triggered the Occupy Central movement, resulting in Tien losing his seat on the nation's top political advisory body.

Following the social unrest in 2019, Tien also called for a reshuffle of Exco for failing to advise then-chief executive Carrie Lam Cheng Yuet-ngor against pushing ahead with a divisive extradition bill, which was later shelved.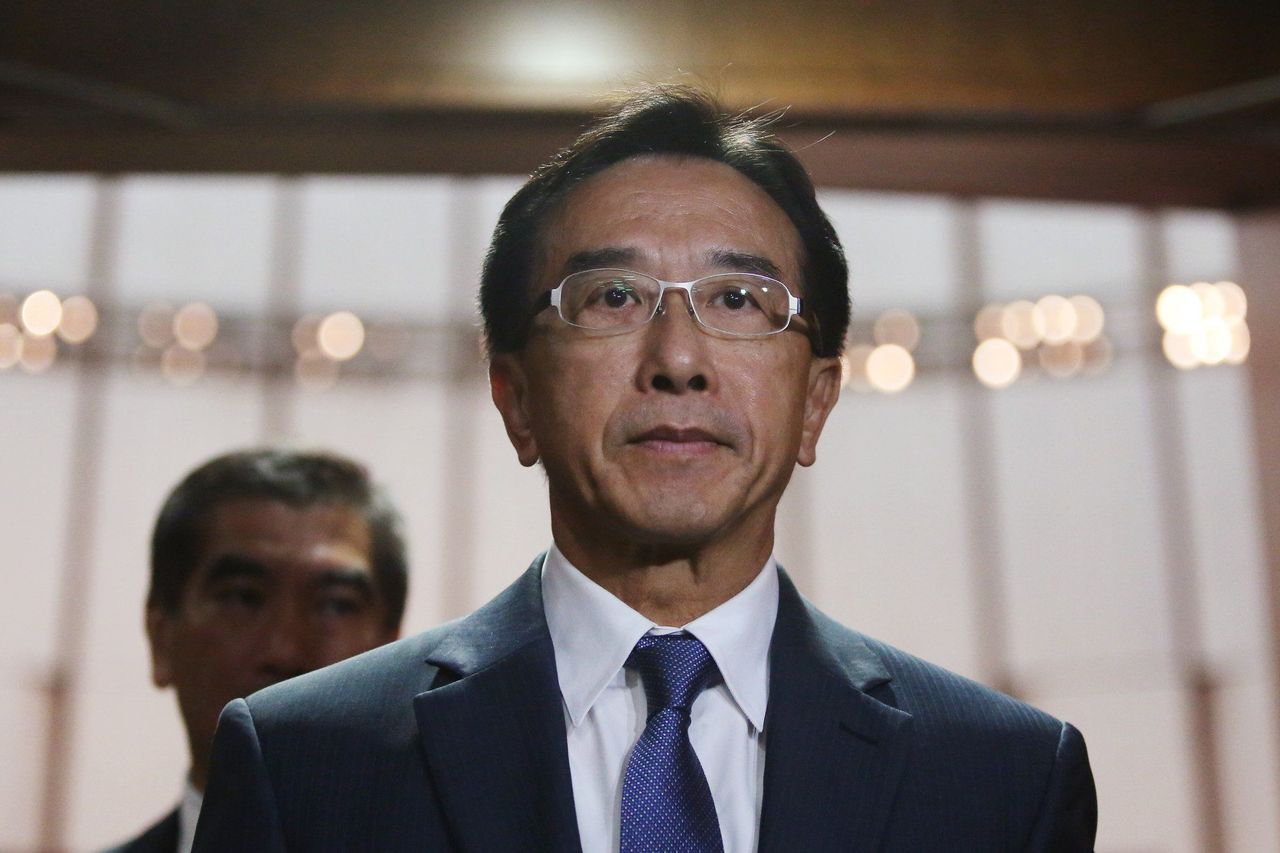 James Tien is considered a controversial figure in the pro-establishment camp.

In Tien's resignation letter to party chairman Peter Shiu Ka-fai, the veteran politician expressed his discontent over the lack of discussion with either the honorary chairs or the executive committee.

"If the party leadership now considers that the views and contribution of the past chairmen are of no value, I have no other choice but to decide to resign as the honorary chair and all other party posts, and quit the Liberal Party with immediate effect," he wrote.

In her letter to Shiu, Chow said she was "shocked and disappointed" by the decision, on which the office holders were not consulted.

"This does not only show disrespect to senior members who are now honorary chairmen. It also deprives future leadership of opportunities to benefit from experience gained," she said.

"I find such a callous move to be utterly disrespectful to the people concerned and a curious deviation from the tradition of the party, and therefore totally unacceptable."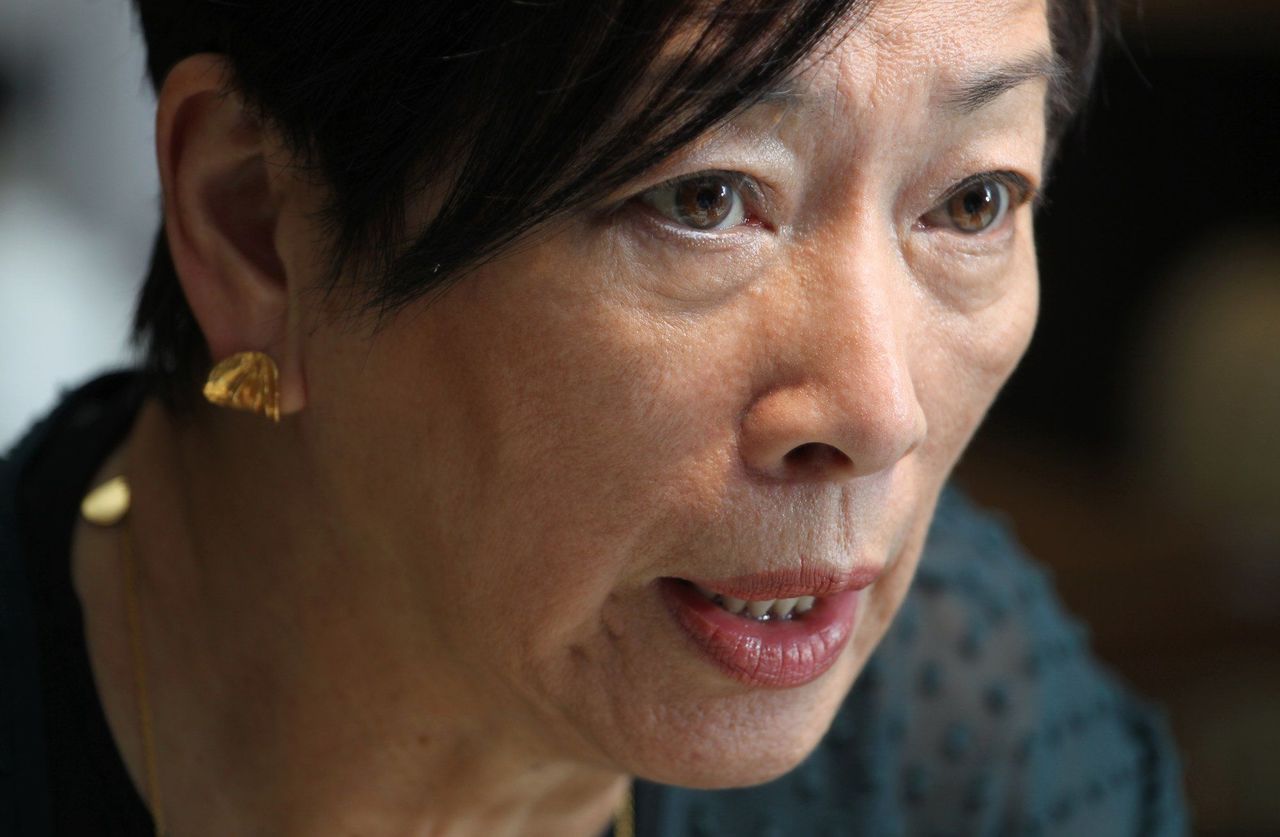 Selina Chow says the decision to abolish the honorary posts was "callous".

Chan Wai-keung, a political scientist from the Hong Kong Community College of Polytechnic University, described the incident as an "internal rift on the line the party should take to stay afloat under the prevailing political climate".

"Tommy Cheung is seen as more pro-China while the older generation leadership, especially Tien, opts for a more populist approach and does not always toe Beijing's line," he said.

"The party can be said to be declining and it has to toe the government line more closely to stay relevant in politics, although the Business and Professionals Alliance for Hong Kong [BPA] may not be able to take over it in the immediate future," Chan added, referring to Liberal Party's political influence.

The BPA, whose founders include former members of the Liberal Party, holds eight seats in the Legislative Council and five district council spots. In comparison, the Liberal Party has four seats in the legislature and five places in the district councils.

The party elected new leadership in May, with Cheung taking the helm and fellow lawmaker Shiu, who represents the wholesale and retail sectors in Legco, becoming chairman.