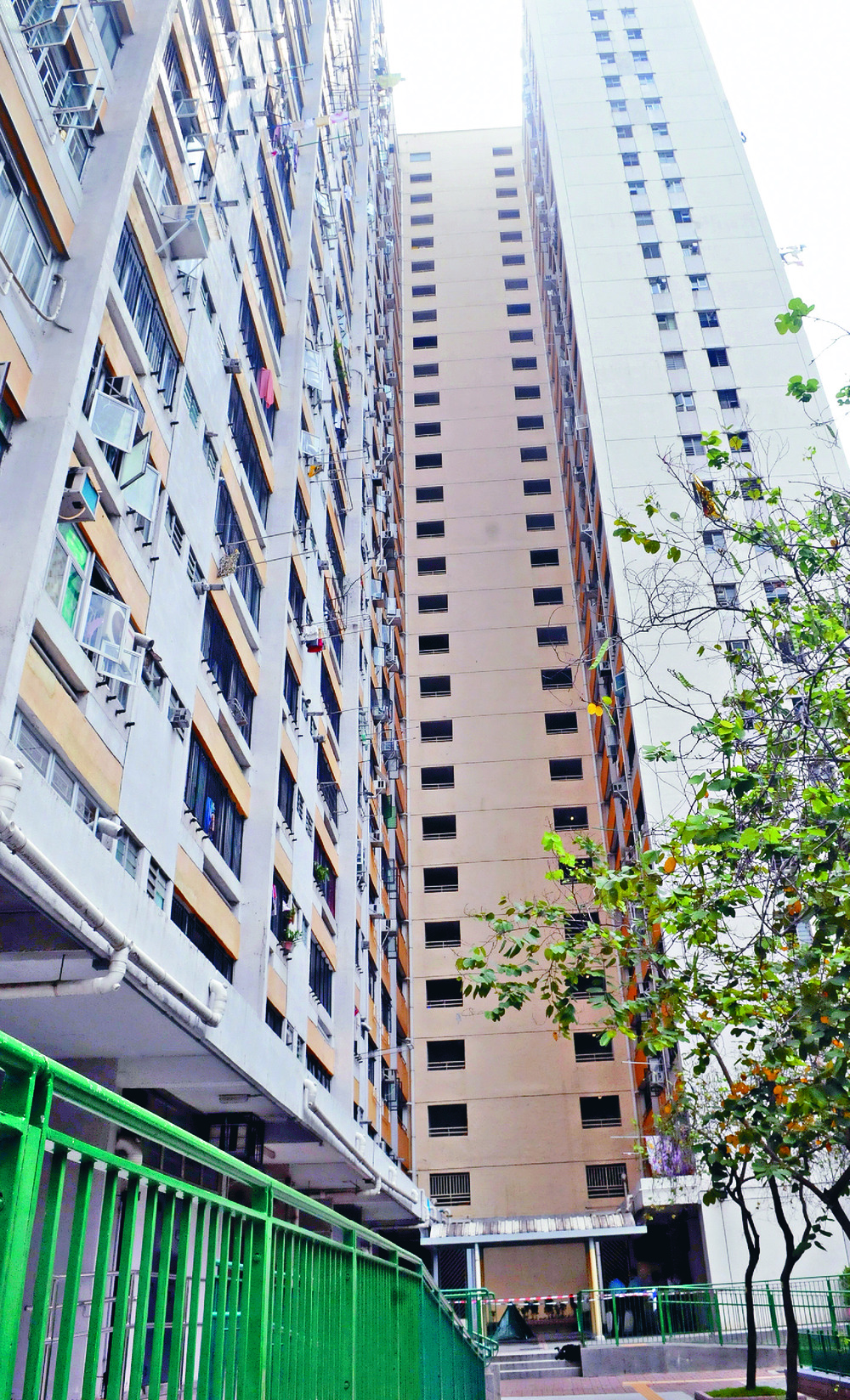 Cluster fear hits Tuen Mun
Authorities warned about silent transmissions in Tuen Mun after three residents tested positive for Covid-19, with two living in the same building at Yau Oi Estate.
One is a 71-year-old woman living in Oi Fai House, along with a 70-year-old woman residing two floors above her.

A 41-year-old man at King Fu House at Shan King Estate - two kilometers from Yau Oi but close to where the 71-year-old woman went to exercise and yum cha - was the third victim.

The woman and the man were classed as local cases whose source of infection was unknown among eight confirmed cases reported yesterday. The 70-year-old woman, who tested preliminarily positive, was expected to be confirmed today.

Chuang Shuk-kwan, the Centre for Health Protection's head of communicable diseases, said the 71-year-old had a headache on Saturday and visited a community testing center on Monday.

She recounted doing morning exercises outside the Tuen Mun government offices with three friends or a relative every day before going to yum cha with them.

During the incubation period she had been to the Golden Star Seafood Restaurant in Tuen Mun Parklane Square and three eateries in the nearby Hands mall - the Classic Show Room, Luk Yan restaurant and V Cuisine.

All were ordered to close for cleaning and can only reopen after staff test negative. Customers were to receive notifications.

And the woman's three friends and a relative were sent to a quarantine center. The 70-year-old woman who lived above her tested preliminarily positive when screened at Tuen Mun Hospital's accident and emergency department after she fell at home on Tuesday.

She rarely left home due to a visual impairment but family and friends visited every week. Chuang believed one could have been a source of the virus.

The two women's homes at Oi Fai House are not facing the same direction, Chuang said, and they do not share a lift.

"We can't rule out the possibility of a silent transmission in Tuen Mun," Chuang said. "We have yet to detect any connections between the three."

The 41-year-old man was coughing on March 29 but continued to work at Wheelock House in Central until last Thursday.

He only went to see a doctor on Saturday due to shoulder pains and, upon the doctor's advice, took a deep throat saliva test on Monday.

All 14 of his colleagues were sent to quarantine, and his movements were being traced back.

The SAR's tally was 11,540 yesterday, including 205 deaths.

The other new cases, two from Pakistan and one from the Philippines, involve mutated variants.

Association of Hong Kong Manpower Agencies chief Teresa Liu Tsui-lan said vaccinated helpers should not be stopped from coming to Hong Kong.

And employers would be willing to pay for helpers' jabs if they meant a shorter quarantine.

Indonesia has prioritized vaccinating outgoing domestic helpers, Liu added, and her association is negotiating with Manila on similar arrangements.