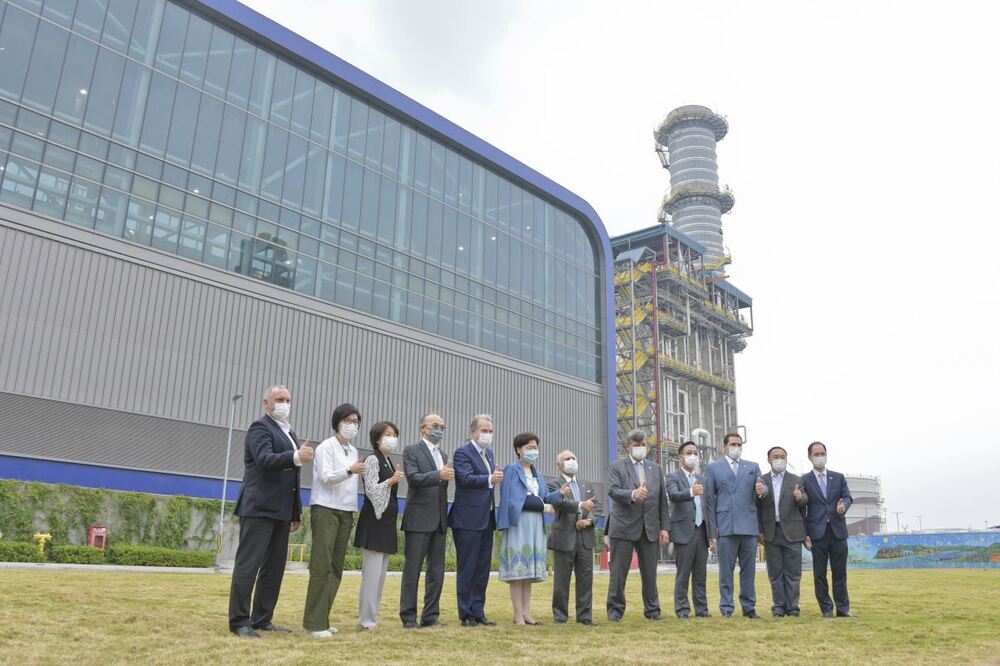 CLP introduces new gas-fired generating unit to reduce carbon emissions
Power giant CLP has introduced a new gas-fired generation unit at Black Point Power Station in Tuen Mun to pump up the use of natural gas for reduced carbon emission.
The new unit, which came into operation mid-last year, has a generating capacity of about 550 megawatts -- the annual power usage of 900,000 domestic households.

Half of its fuel comes from natural gas, compared to less than 30 percent for previous units, allowing it to reduce carbon emissions by 1 million tonnes per year.

Another new unit is currently under construction and is expected to commence service by the end of 2023, the power giant said.

Speaking at the opening ceremony of CLP's new generation unit on Thursday, Chief Executive Lam Cheng Yuet-ngor said power generation accounts for about two-thirds of the carbon emissions of the city and therefore, having zero emissions for power generation is of utmost importance.

She said Hong Kong had achieved "peak carbon emissions" as early as 2014 and aimed to achieve "carbon neutrality" by 2050.

CLP's managing director Chiang Tung-keung said the commissioned unit cost about HK$6 billion, but it is expected to last for 35 years and there will be little impact on the tariff.

He added that the tariff is decided by a basket of factors including operating costs, sales, and international energy situations.

"We're discussing with the government on tariffs for the coming year and will announce results as soon as possible," Chiang said.

Chiang also said that CLP will actively develop renewable energy in the future and also consider introducing more clean energy in existing power generation facilities.

"We will not rule out nuclear power generation, and we also see huge potential in hydrogen energy," he said.