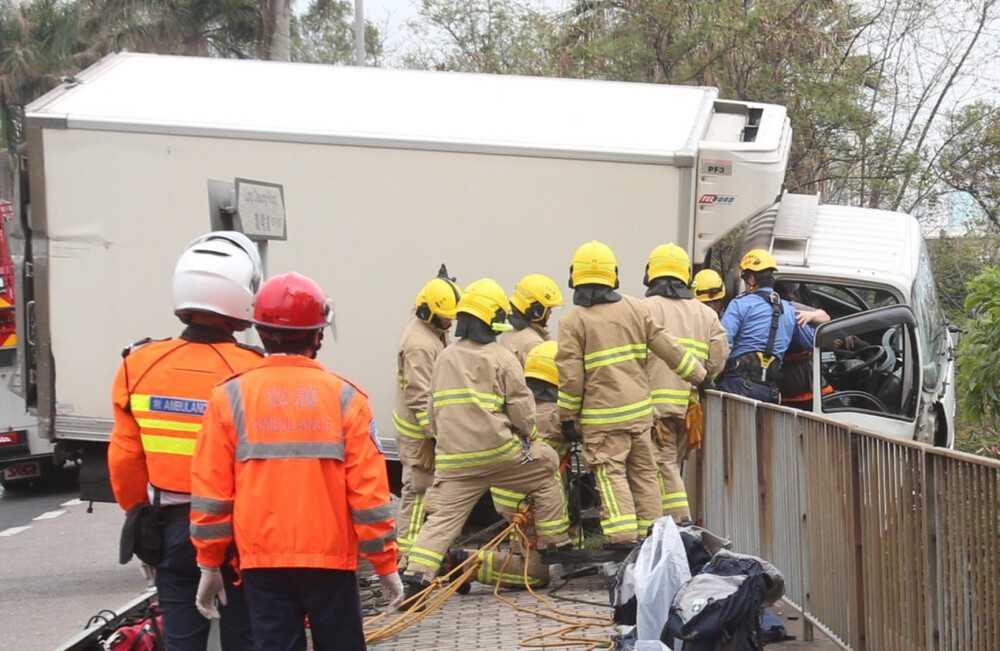 Close call: Truck crashes into railings in Kowloon Tong and almost went downhill
A truck driver and a passenger were trapped in their vehicle and had to be freed by firefighters after it crashed through railings and almost plunged down a slope on Lung Cheong Road near Kowloon Tong on Sunday.
The 50-year-old truck driver the 41-year-old passenger were both sent to Caritas Medical Centre after being rescued with no severe injuries.

According to the police, the truck was traveling along Lung Cheung Road towards Kwai Chung at around 2pm when the accident happened.

The truck reportedly lost control, hitting the kerb on the right side of the road and bounced the other way, crashing onto the pavement and through the railings on the hillside.

The truck was stuck in the railings with its front wheels hanging midair.

Emergency personnel were called in after receiving the report. They secured the truck to prevent it from sliding downhill before rescuing the duo.