Competition Commission is taking two companies to a tribunal over allegations they colluded during tendering for HK$180 million of Housing Authority contracts.
Hong Kong's antitrust watchdog has launched legal proceedings against two firms accused of price-fixing when bidding for HK$180 million (US$23 million) worth of service contracts to clean public housing estates.

The Competition Commission revealed on Tuesday it was taking Hong Kong Commercial Cleaning Services (HKC) and Ma Shun Hong Kong & Kln Cleaning Company Limited (MS) to a tribunal over allegations they colluded with each other during the tendering process for the Housing Authority contracts.

The watchdog received collective complaints in December 2017 from workers at the companies detailing the alleged cartel-like behaviour.

Investigating under a search warrant, the watchdog found the two firms had exchanged commercially sensitive information for 17 tenders submitted to the Housing Authority between May 27, 2016 and August 21, 2018, to provide cleaning services on public housing estates. They were awarded nine of those contracts, worth HK$110 million in total.

There were instances of the same person handling financial documents and tendering proposals for both HKC and MS, while price quotations from both companies were found to be identical, according to the commission's investigations.

Rasul Butt, the watchdog's CEO, told a press conference on Tuesday that anticompetitive behaviour could negatively affect the livelihoods of ordinary workers and undermine the public procurement of services.

"Cleaning services are essential in both public and private housing estates and cartel conduct would potentially harm residents and the livelihoods of people working in this sector," Butt said.

The two cleaning operators shared office premises and were on the same IT network.

The commission said that during the operation staff at the two cleaning companies had attempted to delete certain functions connecting their computer servers, which it added could amount to the criminal offence of obstruction to search.

Three directors from the two companies would also be taken to the Competition Tribunal, which deals with antitrust legal proceedings.

The commission said it had reasonable cause to believe that such conduct amounted to price-fixing, a serious contravention of the Competition Ordinance.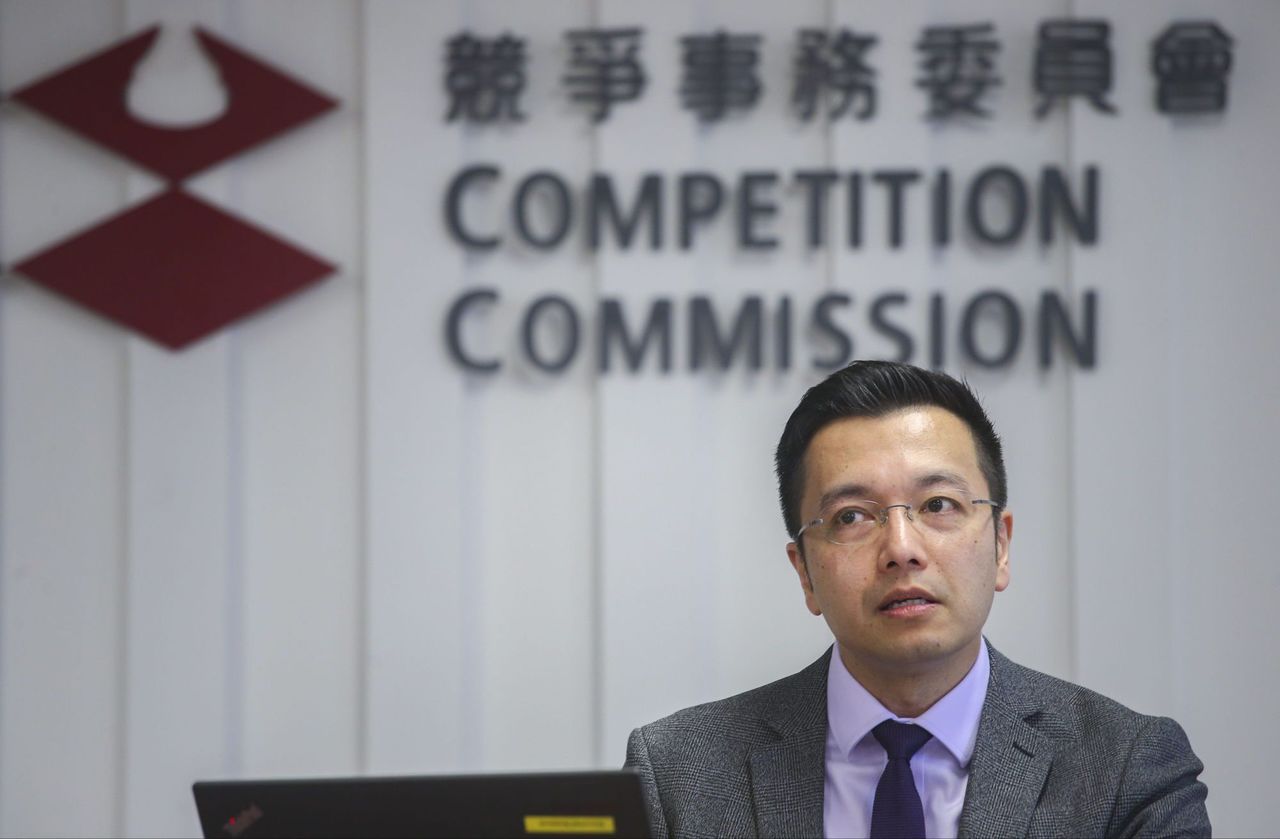 Competition Commission CEO Rasul Butt.

Butt explained that same industry operators might engage in price-fixing or other collusion activities to make it easier for them to win contracts during an open tender.

The maximum financial penalty for companies violating the Competition Ordinance is 10 per cent of annual Hong Kong turnover over a three-year period.

The tribunal may also impose financial penalties on individuals or disqualify directors for a period of five years.

The Competition Ordinance falls under civil law and therefore breaches are not punishable by imprisonment.

Since the Competition Commission was set up in 2015, it has reached enforcement outcomes on a total of 12 cases. Of those, nine were related to cartel-like behaviour and abuse of substantive market power.

The nine cases involved a total of 47 company or individual respondents.

The staff complaints alleging collusion were made around the time of a separate dispute when workers at both companies went on strike in early 2018 for being denied severance payments.

They were said to have been "forced" to sign voluntary resignation agreements at the end of service contracts for Cheung Sha Wan's Hoi Lai Estate.