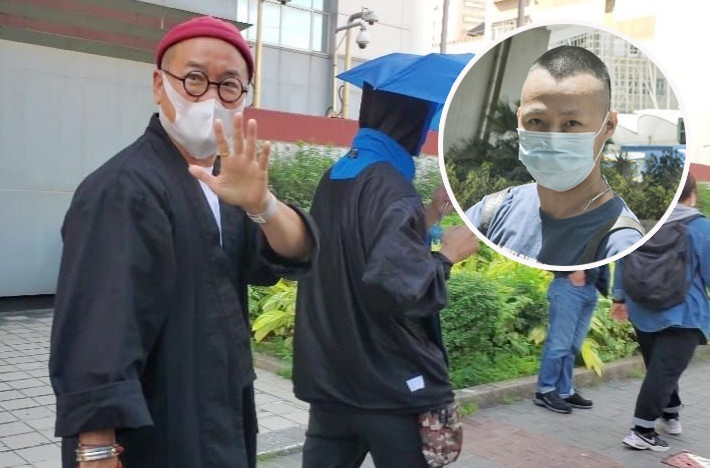 Cleaner gets supervision and treatment order over unlawful assembly in Mong Kok
A 34-year-old mildly mentally disabled cleaner got an 18-month supervision and treatment order on Friday for taking part in an unlawful assembly in Mong Kok during social unrest.
Lee Kai-fat appeared before magistrate Lau Suk-han in Kwun Tong Magistrates' Courts today. He was convicted of taking part in an unlawful assembly and using facial covering while at an unlawful assembly outside Mong Kok Police Station on October 12, 2019.

Lee was also charged with possessing an offensive weapon for flashing a laser pointer at a police officer's eyes. Yet the charge was dropped as the prosecution failed to deduce that Lee intentionally used the laser pointer to harm others without a reasonable doubt.

Although Lee was ruled by the court as not fit to enter a plea, the Judiciary insisted on continuing the prosecution and successfully proved that he did take part in an unlawful assembly and violated the anti-mask law.

Lau retrieved two psychological reports and decided to hand Lee an 18-month supervision and treatment order.

In mitigation the defense counsel for Lee pointed out that both psychiatrists in the reports suggested it would be best for Lee to receive a supervision and treatment order according to the Mental Health Ordinance.

The counsel added Lee is willing to meet a social worker regularly and to receive treatment, hoping the court would hand down a sentence term shorter than two years.

When passing the sentence, Lau said, Lee can easily be influenced by others and he lacks self control. He does not have a close relationship with his family and didn't receive much social support when he was growing up. His case is now being followed up by professionals.

She added that Lee is diagnosed with mild mental disability and the psychiatrists in the reports recommended not to give Lee a hospital order.

Lau also agreed that the new care home and work were the foundation of Lee's rehabilitation, believing that he would have a better judgment in discerning between right and wrong.