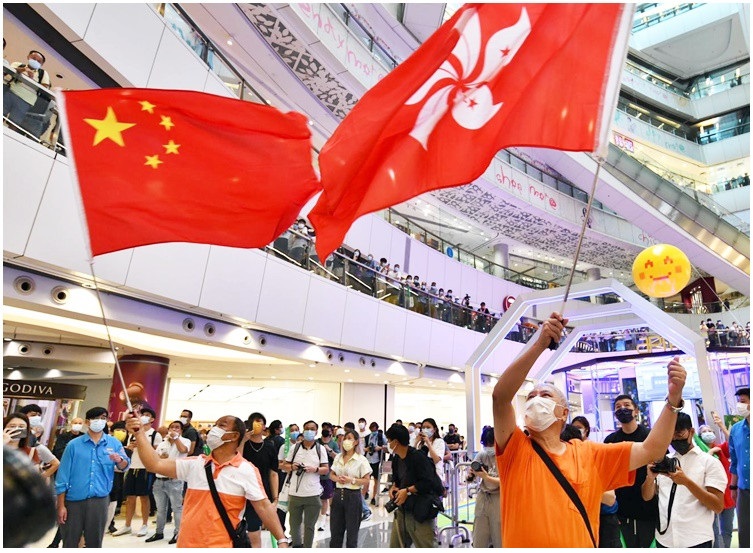 Clash takes place after man waves China's national flag in mall
A clash took place at a shopping mall this morning after a man waved China's national flag while witnessing Siobhan Haughey snatched the silver medal in women's 100m freestyle.
The incident happened at apm in Kwun Tong. Crowds gathered in the mall and witnessed Haughey snatched the gold medal.

The huge TV screen was playing the post-match interview of Haughey, while two men, in orange shirts, were waving the flag of Hong Kong and the flag of China.

Another man, in a gray shirt, confronted the man with China's flag. The incident soon evolved into an argument between the two. The man in gray shirt was later pulled away by a young man at the scene.

The man in orange shirt then spoke to media, saying that swimming is a sport that Westerners play best, yet Haughey managed to strike the silver medal. The man said he must celebrate as a Hongkonger and as a Chinese.

Then, some people around the man in orange shirt started chanting slogans, like "We are Hong Kong!" and both parties started pushing and pulling each others.

In the end security guards engaged in the incident and the crowd dispersed shortly after.