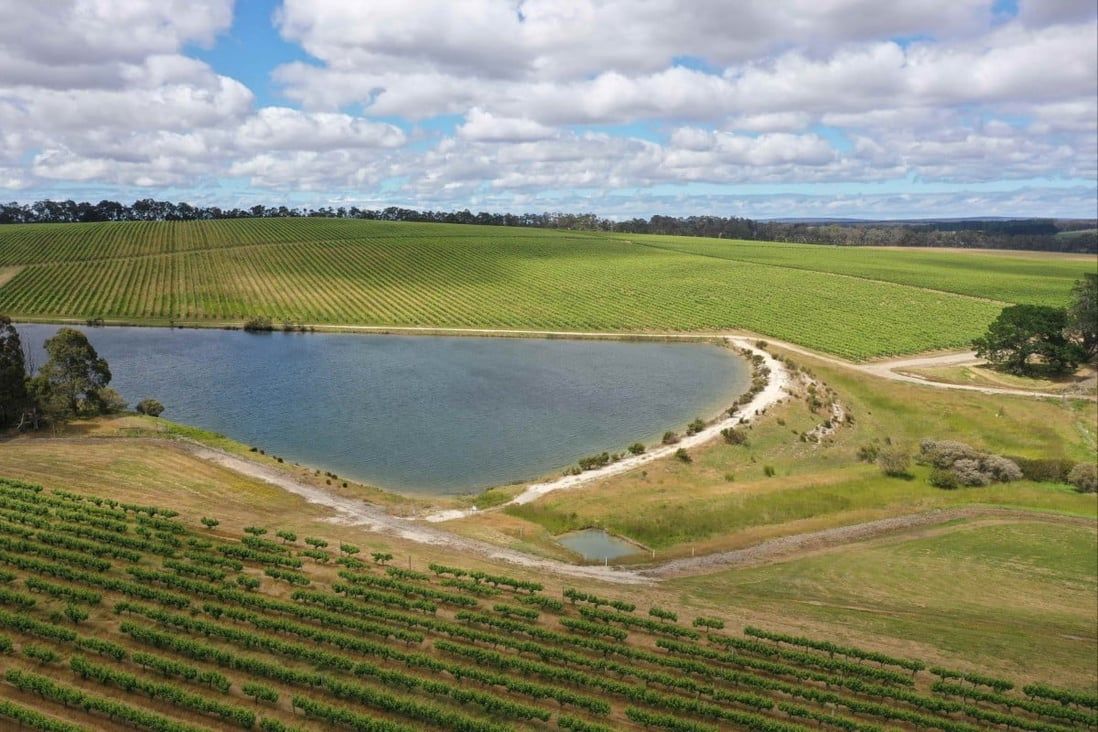 CK Life Sciences buys 182-hectare Australian vineyard for US$7.3 million
The biotechnology arm of Hong Kong billionaire Li Ka-shing's CK Hutchison Holdings continues a vineyard shopping spree that has made it one of the largest vineyard owners in Australasia.
CK Life Sciences, the biotechnology arm of Hong Kong billionaire Li Ka-shing's CK Hutchison Holdings, on Monday acquired a family-owned vineyard in Western Australia for A$10.8 million (US$7.3 million), adding to holdings that make it a top 10 vineyard owner globally.

Edinger Estate, the second-largest vineyard in the Margaret River region, covers around 182 hectares with a planted area of over 100 hectares, the company said. It is leased to Tate Wines under a long-term lease, which will provide stable and recurrent income, said CK Life CEO Kam Hing Lam.

CK Life has added at least one vineyard in Australia or New Zealand to its portfolio in each of the past four years, spending more than A$50 million.

That total includes the latest deal but does not include the 650-hectare Gale Road Vineyard, also in the Margaret River region, which CK Life acquired in 2021 for an undisclosed amount.

The takeover of Edinger boosts CK Life's vineyard holdings to 7,500 hectares (18,500 acres) across 21 vineyards in Australia and eight in New Zealand. The company said it is among the largest vineyard owners in Australasia.

CK Life, which is also engaged in nutraceuticals, pharmaceuticals and other agriculture-related businesses, paid A$9.55 million for the 287-hectare Jubilee Park Vineyard and A$11.8 million for the 195-hectare Katnook vineyards in South Australia in 2020. In 2019, it bought the 520-hectare Wilga Road Vineyard for A$22 million.

In its 2021 report, CK Life Sciences said income from its vineyard portfolio "rose with annual rental increases in the existing portfolio." It also benefited from increasing valuation of the properties thanks to strong global demand for wine from New Zealand.

The firm signs long-term leases with its tenants to minimise risks, and said demand for grapes has remained steady despite ongoing trade restrictions imposed by China.

"Protected by long leases with reputable wine companies as tenants, the vineyard business was not affected by challenges other operating units faced, generating stable and recurrent cash flow in rental income," the firm wrote in its interim report.

Vineyard ownership is not always rosy, however. As wine from CK Life's properties is exported to the UK and mainland China, the firm warned that Brexit as well as tensions between China and Australia could affect exports and hurt tenants' ability to keep up with rent payments.

"In 2019, Australian wine represented 40 per cent of imported wine into China," said Cassidy Dart, a Beijing-based Master of Wine. "Unfortunately the trade tariffs in 2021 resulted in mandatory tariffs of up to 200 per cent, which has severely affected the amount of Australian wine available in the Chinese market."

The vineyard portfolio is one of the three segments of CK Life's agriculture-related business, which also includes Australian Agribusiness (Holdings) and salt producer Cheetham Salt Group, which it bought in 2012 for US$157 million.

Founded in 1998, Edinger produces a variety of grapes for white, red, sparkling and dessert wines. It has the capacity to produce grapes for 3,000 cases of wine per year, as stated on its website.