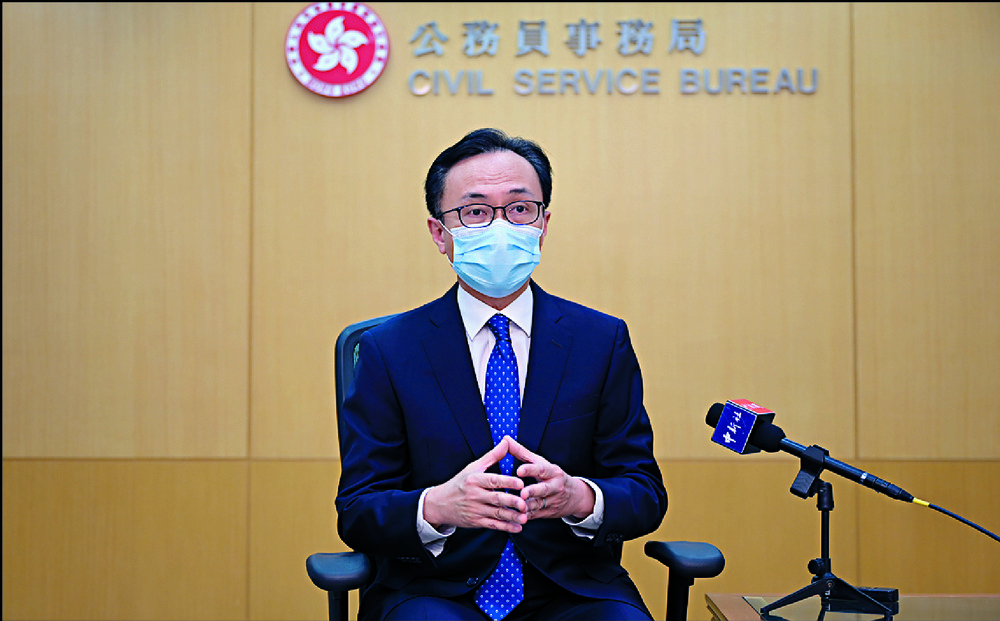 Civil service fears nipped in the bud
Civil servants will not be serving temporary posts during their stay at host agencies in the mainland under the Civil Service Staff Exchange Program, but will instead be merely exchanging ideas with mainland officials, Secretary for the Civil Service Patrick Nip Tak-kuen said.
In the Legislative Council meeting yesterday, Nip told lawmakers that the term "serving temporary posts" has a different meaning in Hong Kong and the mainland, and therefore the program has all along been named the Civil Service Staff Exchange Program.

It means "participants would not exercise substantive power in the host agencies," according to Nip.

The exchange lasts for about four weeks, with themes determined according to the participants' work. In the past, this has included infrastructure development, environmental protection, trade and more.

However, "due to the pandemic, exchange activities with the mainland has been forced to a halt in the past two years," Nip said.

"Under the coordination of the Hong Kong and Macau Affairs Office, we are proactively organizing this year's exchange program and hammering out details with mainland authorities. I hope we can start the exchange program as soon as possible," he added.

Nip also said that the four-week exchange program has received positive feedback from participating officers and departments.

"Officers from both Hong Kong and the mainland have found the program inspiring and useful to their concrete understanding of the management strategy, regulations and codes, and working culture of the government authorities of the other side," he added.

In the same meeting, Nip also told lawmakers that there were 8,500 civil servants who departed the government last year, which accounted for around 4.8 percent of the city's180,000 civil servants.

"Retirement was the primary reason for the departure of civil servants, while the other reasons included resignation, completion of agreement and death, which accounted for only a small proportion," Nip said.