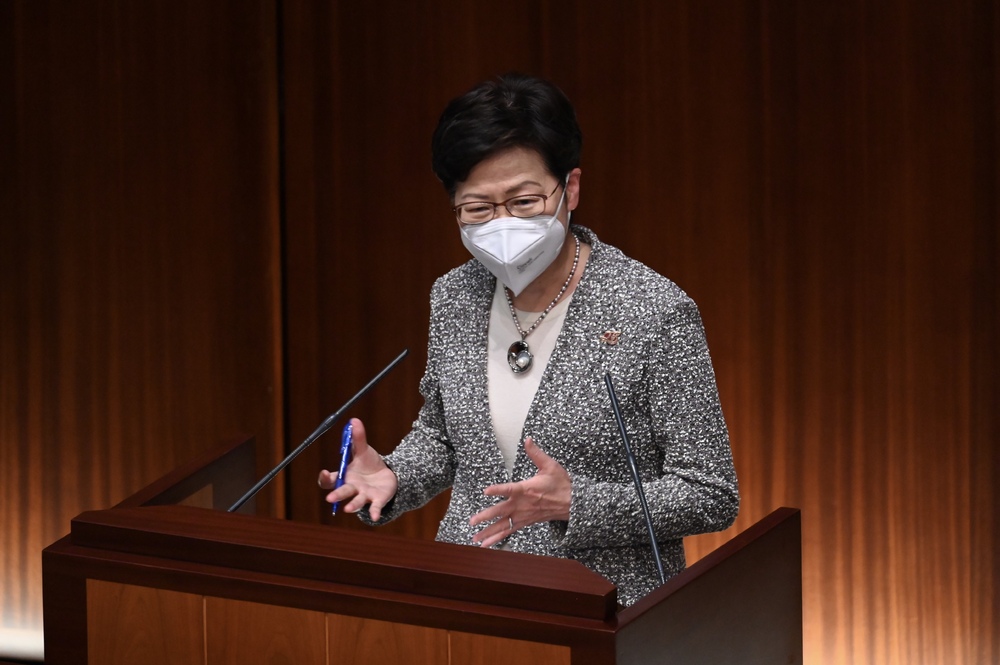 Civil service college a 'dream come true' for Carrie Lam
Outgoing Chief Executive Carrie Lam Cheng Yuet-ngor said on Thursday that it has always been her dream to build a college for civil servants to provide them a sense of belonging as she stressed the importance of team spirit.
Speaking at the sod-turning ceremony of the Civil Service College, Lam added this year is her 42nd year in the civil service and felt excited to host the ceremony less than a month before her term ends.

Lam pointed out that idea of building a civil service college was first proposed in her 2017 policy address. To ensure over 180,000 civil servants can all do a good job, team spirit is of utmost importance, according to Lam.

She also noted that many have been criticizing government departments for doing their own part without any cooperation and stressed that the college is where civil servants will build a sense of belonging and pride in the government and create a work attitude of togetherness among the departments.

Lam said those who join the civil service should pursue more than just a steady job, but a mission to serve the city and its people. The college should also provide inspirational and influential courses and activities.

The Hong Kong leader went on to say that the college aims to strengthen civil servants' leadership and enhance their international horizon and political senses through cooperation with local and overseas institutions.

She also wanted the college to enhance civil servants' national concept and national security awareness, saying problems that hit the city in recent years have made the public reconsider the importance of education.