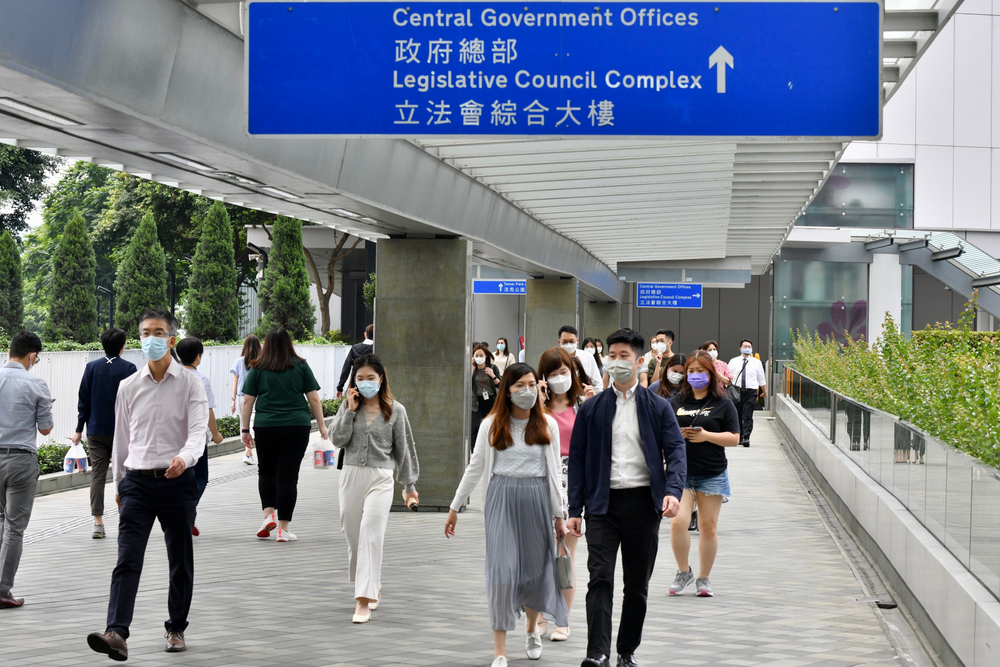 Civil servants' pay hike discussion pulled from ExCo meeting at eleventh hour
Discussion on civil servants' pay rise at the Executive Council may be put on hold until incoming Chief Executive John Lee Ka-chiu assumes office next month, sources said, after the proposed salary hike up to 7.26 percent drew much fire from the society.
It is understood that the discussion was pulled out from the Executive Council's agenda last minute before the meeting on Tuesday morning.

Sources said the current administration has found the issue too controversial to be decided by outgoing Chief Executive Carrie Lam Cheng Yuet-ngor with only less than a month before she leaves the government.

Speaking before the meeting this morning, Lam noted that the fare adjustment mechanism for civil servants has been running for years, but stressed the pay trend indicators are only one of the six elements to be factored in by the government.

The other five are the city's economy, changes in cost of living, the government's financial position, the staff sides' pay claims and civil service morale.

"The six elements altogether will be considered dynamically but not mechanically, and the body that will make the final decision is the Executive Council.

"Therefore, the Executive Council and I will seriously consider how the six elements, put into Hong Kong's circumstances these days, should be taken into account in order to create the most favorable outcome for all concerning parties," Lam said.

A politician from the pro-establishment camp, who wished not to be named, said the pay hike for civil servants has been "extremely controversial" and has become a political issue, therefore the government might need some time to talk about it.

"It is also a sensitive time amid a transition of government, therefore the government cannot deal with the issue single-handedly, while the most important task at hand is the festivities celebrating the 25th anniversary of Hong Kong's handover on July 1," the source said.

The council's non-official member Ronny Tong Ka-wah said: "I cannot rule out the possibility that the current term of the Executive Council might not be able to finish scrutinizing the proposal, and the issue might be handed to the next administration."

Leung Chau-ting, chairman of the Federation of Civil Service Union, said he also believes that the government found it hard to give the nod regarding the salary hike, and it might be currently garnering more opinion.