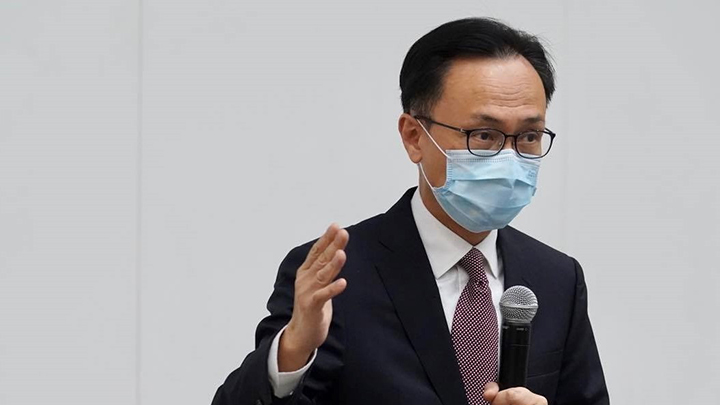 Civil servants' pay rise not rely solely on net pay trend indicators, says Patrick Nip
Wage increase for civil servants was reasonably expected, but government decisions will not rely solely on the net pay trend indicators, Secretary for the Civil Service Patrick Nip Tak-kuen said.
The 2022 Pay Trend Survey report, released on Wednesday, has suggested that the salaries of middle and lower-ranking civil servants be raised by 4.55 percent and 2.04 percent, respectively. For the upper-ranking civil servants, the recommended pay rise is 7.26 percent.

Speaking on a TV program, Nip said civil servants have had their pay frozen in the past two years in view of the social situation, which failed to catch up with inflation.

This year, with positive indicators, civil servants had a reasonable demand for a pay rise, but the rate would not only look at the net indicators.

Under the established annual civil service pay adjustment mechanism, the government decides on the size of the annual adjustment having regard to the following factors: net pay trend indicators derived from the annual pay trend survey, the state of the economy, changes in the cost of living, the government's fiscal position, the Staff Sides' pay claims and civil service morale.

Nip also said the city had undergone economic contraction under the fifth wave of the pandemic, and some enterprises had closed down and laid off their employees.

He understood the affected employees and the community had negative reactions to net pay trend indicators, but civil servants had served the community with dedication amid the pandemic and needed support from the society to boost morale.

He stressed that the results of the report did reflect the private market pay changes over the past year, reflecting that some enterprises could still expand and were in need to retain their staff.