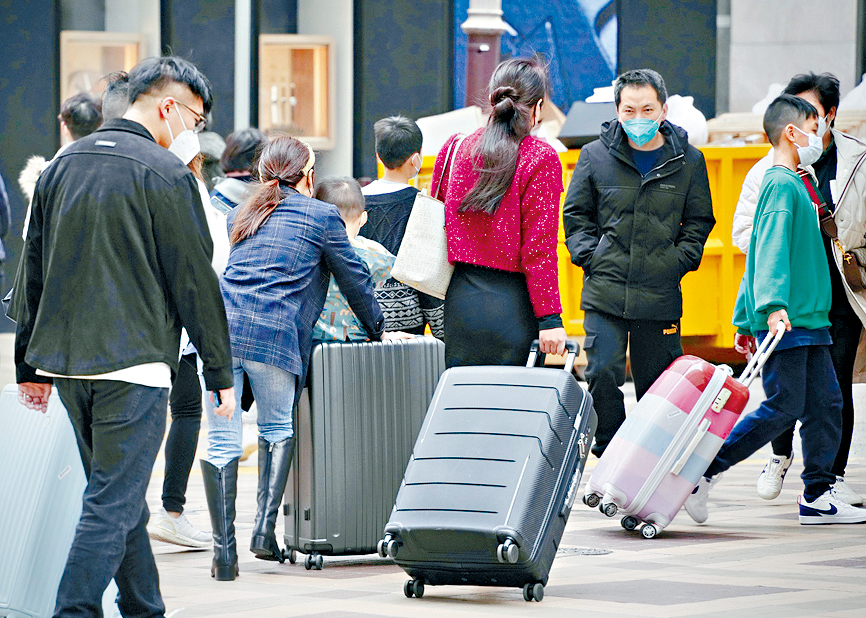 City to regulate surging mainland budget tours over resident complaints of tour groups crowding street
Tourism industry veterans yearned for measures to cope with roaring complaints about mainland tourist crowds flocking into Hong Kong streets, bringing noise and traffic congestion.
In a meeting of the Legislative Council on Monday, the culture and tourism chief Kevin Yeung Yun-hung said the tourism authority would like to step up with measures to deal with the budget tours in such locations as residents were disrupted in Hung Hom and To Kwa Wan recently.

"Of course, we want visitors to enjoy a good experience, but we don't want to affect our residents too," Yeung said.

His speech came after a two-day inspection conducted by the Travel Industry Authority in Kowloon City District to investigate the crowded locations with a large number of mainland tourists.

According to recent posts on social media platforms, streets in To Kwa Wan were jammed solid with thousands of tourists from mainland tour groups eating, smoking and boarding tour buses.

Some tourists of the budget tours group were even spotted eating cup noodles outside a public toilet in Repulse Bay.

"These areas are overcrowded," said Starry Lee Wai-king, head of Hong Kong's largest pro-establishment party, "and the tourist flow seems not to be regulated by the authority, leaving residents in chaos."

According to the Travel Industry Authority statistics, out of the total 13 "registered shops" - arranged to be patronised by inbound tour groups - ten were located in Hung Hom and To Kwa Wan welcoming tourists.

Lee suggested the authority stop issuing operation licenses to restaurants in such locations unless the customer number would be reduced within a reasonable range or diverted to other areas.

"Too many systems need to be improved after three years," said Ricky Tse Kam-ting, founding President of Hong Kong Inbound Tour Operators Association, suggesting the government set "tourism police" to maintain orders in popular sightseeing locations.

"The government and Travel Industry Authority is arranging a meeting with restaurants in involved areas tomorrow to deal with queuing problems of tourists," said Commissioner for Tourism Vivian Sum Fong-kwang.