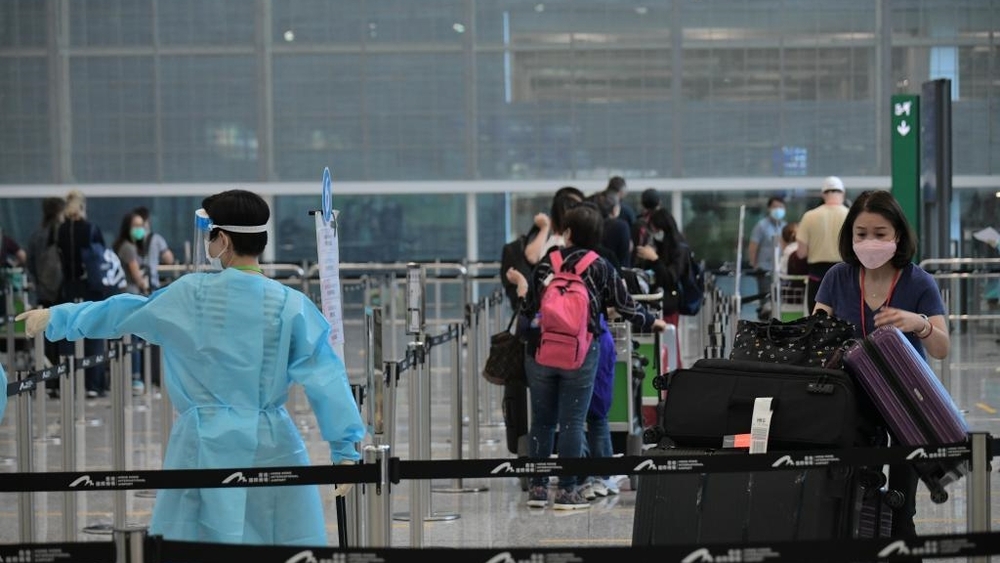 City to raise Come2HK inbound quota to 1,500 people per day
The daily quota for travelers entering Hong Kong via Shenzhen Bay Control Point under the Come2HK scheme was raised to 1,500 today, announced the government, while the quota for people via Hong Kong-Zhuhai-Macao Bridge Hong Kong Port remains at 1,000 per day.
"Under the rapidly increasing need for online reservations for the Come2HK scheme recently," said the government, "the quota for travelers crossing to the boundary will be adjusted."

According to the Come2HK scheme, non-Hong Kong resident travelers who come from Guangdong Province or Macao to Hong Kong can enter Hong Kong via Shenzhen Bay Control Point or Hong Kong-Zhuhai-Macao Bridge Hong Kong Port.

The need for the arrivals to quarantine is waived as long as they have not traveled to other regions within 14 days of their arrival in the city.

"We will focus on the conditions of the new adjustments and keep in touch with the Guangdong Government for further possible adjustments," said the government.

Lawmaker Chow Man-kong today called for additional quotas to be granted for students coming to Hong Kong to study.

"Around 40,000 non-local students will arrive in Hong Kong for the 2022/2023 academic year," he said in a TV program, "according to the feedback I've received from different headmasters of Hong Kong universities."

"The newly inbound students include nearly 30,000 mainland students and 12,000 students overseas, and a large part of them may encounter difficulties under the current disease prevention measures," Chow claimed.

He urged quotas for people coming to Hong Kong under Come2HK to be raised to 2,000 or 3,000 per day in accordance with the Return2HK scheme.

Besides, Chow considered the designated quarantine hotels may be in shortage under the pressure of students arriving from overseas as the new '3+4' formats brought more inbound travelers.

"More facilities, like the community isolation facility on Hong Kong Boundary Crossing Facilities Island, could be put into operation to cope with the pressure," Chow noted.