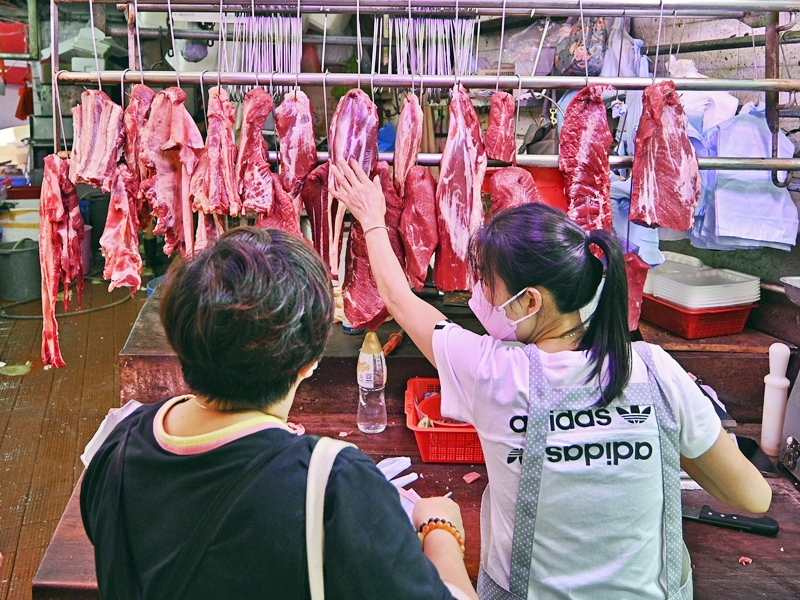 Citizens turn to pork and chicken after beef price hike
With a wholesaler raising beef prices on Thursday, citizens said they have no choice but to consider alternatives such as pork and chicken.
Just before Hongkongers embrace the golden season for hotpot, beef wholesaler Ng Fung Hong announced a price hike of over 8 percent for fatty beef, taking its price to HK$5,710 per 100 catties (60 kilograms) – HK$430 more than the previous price of HK$5,280 per 100 catties.

The wholesaler contributed the rise to the strong demand of beef on the mainland as well as the high cost of breeding.

At Pei Ho Street Market in Sham Shui Po, the retail price of beef brisket reached HK$200 per catty on Thursday.

A shopper said she will buy less beef as it is too expensive. While she used to buy beef weekly, now she may buy only once every two weeks.

Another resident said that the beef has always been expensive, and now it is even more difficult to afford it after the price hike. He will turn to pork, chicken or other frozen beef.

A beef stall runner was unhappy about the wholesale price hike, saying there is sufficient live cattle supply on the mainland. He questioned if the reasons given by Ng Fong Hong are valid.

"Local beef sellers are expected to lose 10 percent to 20 percent of business in the short term," he said.

He also criticized Ng Fung Hong for increasing the price twice a year, accelerating the demise of the local fresh beef retail industry.