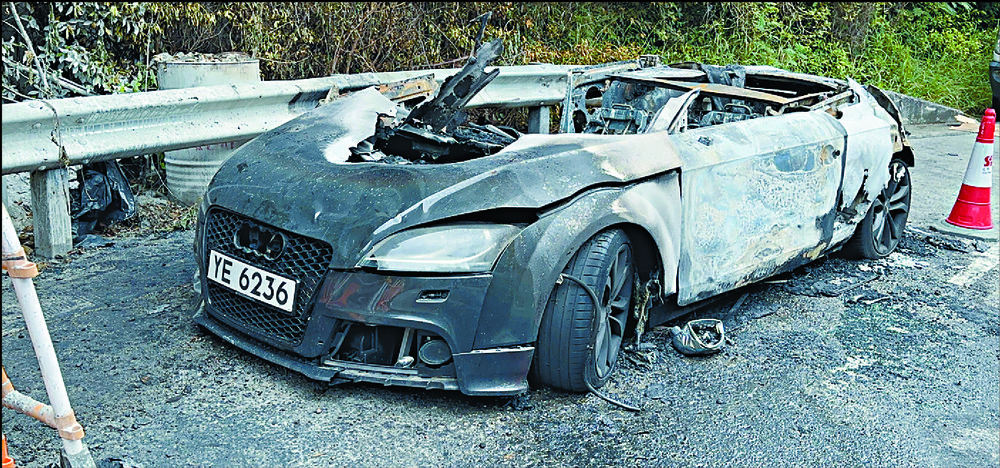 Ciggie ban looms for those born in 2009 and after
The government is considering banning the purchase of tobacco for people born in 2009 or later, aiming to further lower the smoking rate in the city from 9.5 percent last year to 7.8 percent or below, says Secretary for Health Lo Chung-mau.
At a conference on smoking control yesterday, Lo suggested that people born in or after 2009 will be designated as the "smoke-free generation," following in the footsteps of countries such as New Zealand. It means people aged 18 or above would be banned from buying cigarettes for life by 2027.

"It is aiming to lower the smoking rate of Hong Kong to 7.8 percent or below," he said.

The health chief's speech came after Henry Tong Sau-chai, chairman of the Hong Kong Council on Smoking and Health, revealed last week that the government is considering a ban on cigarette sales for future generations.

In 2021, the smoking rate in Hong Kong was recorded as 9.5 percent of the population, the first time since the 1980s that the figure has gone down to single-digit levels.

Lo said the long-term goal of smoking-control policy is to completely eliminate tobacco in the future "so that the new generation of Hong Kong will no longer be tempted and harmed by tobacco products and protect citizens' health."

To stop the harmful effects of tobacco products on the next generation, Lo said that further measures to prevent young people from becoming addicted to smoking should be introduced, including considering raising the minimum legal age for purchasing smoking products so that the next generation can never legally purchase smoking products.

He said the government is planning to conduct a public consultation for reviewing the smoking-control policy, and smoking cessation services will be strengthened and continue to work with various stakeholders to achieve the 7.8 percent smoking rate target.

But Legislative Council member Shiu Ka-fai, who represents the wholesale and retail sector, criticized the government's policy as extreme, saying it limits people's freedom of choice and "minors are already having their lives planned by you [the government]."

Shiu was also concerned whether the "tobacco endgame policy" may end up acting against moves to attract talent to Hong Kong.