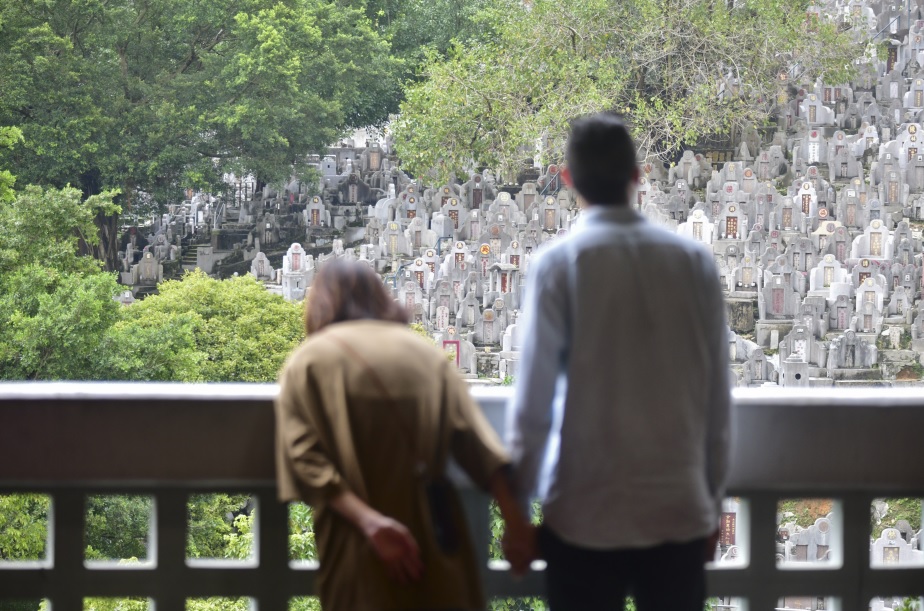 Chung Yeung Festival sees fewer tomb sweepers after typhoon
Fewer Hongkongers hike to the tombs of their deceased family members for Chung Yeung Festival today after typhoon Kompasu battered the city on Wednesday.
Chung Yeung Festival is also called Double Ninth Festival, observed on the ninth day of the ninth month of the lunar calendar. It is a public holiday in Hong Kong, during which citizens usually go hiking or pay tributes to the deceased.

Special traffic control arrangements are in place at cemeteries across the city, and although there were lower number, people still hiked the hills to visit the tombs of their deceased family members.

Filial children and grandchildren brought with them candles, flowers and roasted meat.

At Junk Bay Chinese Permanent Cemetery at Tseung Kwan O, the property's management arranged electric vehicles at 20-minute intervals for elderly citizens going uphill.

Many said it was easier to hike this year because there are fewer people. They are also grateful that there is no rain after the observatory lowered all signals at 6.20am Thursday following typhoon Kompasu.

The cyclone has weakened into a tropical depression and is going towards Vietnam.