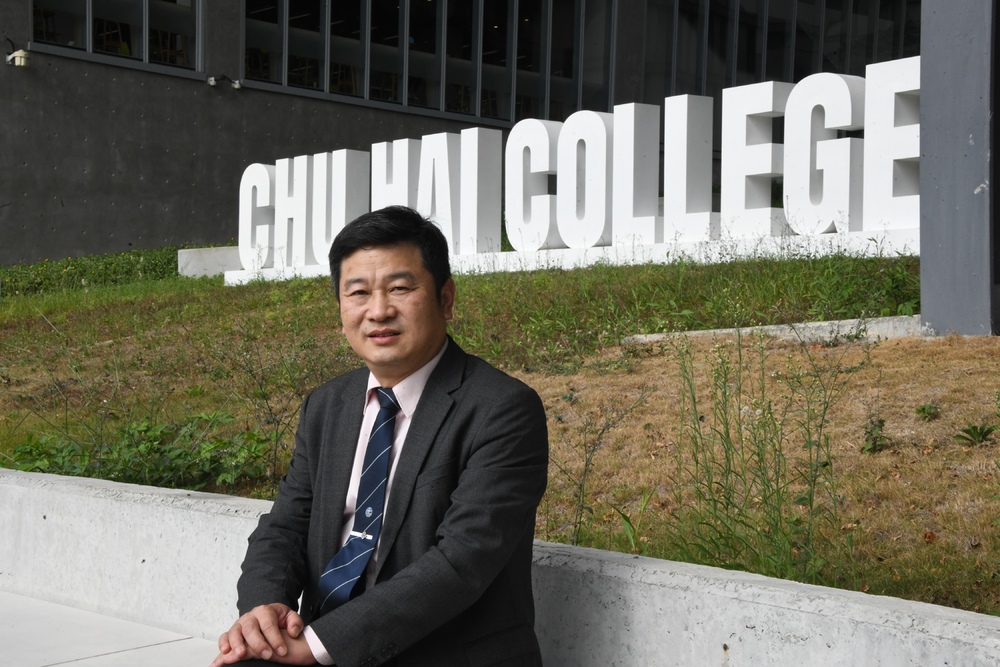 Chu Hai College to apply for university title in 2026, says president
Hong Kong Chu Hai College plans to apply for the title of university in 2026, said president Chen Zhi on Tuesday, as he noted the school will strive for the requirement of admitting 1,500 students in two consecutive years.
Speaking to the media in the afternoon, Chen said the school has fulfilled most requirements listed in the Legislative Council documents, except for the number of students admitted.

Therefore, the school will put full effort into pushing through the bottleneck of student admittance, standardizing management, enhancing the quality of research, and growing a strong teaching team, Chen added.

For the recruitment of undergraduate students, a task force has been visiting the SAR's Education Bureau and the Department of Educational, Scientific and Technological Affairs of the Chinese liaison office since October last year to seek relaxation for the ratio of students from the mainland, Macau, and Taiwan.

Each of the faculties has already come up with primary proposals for new master's and Ph.D. programs as well, according to Chen.

The president went on to say that the school signed a memorandum of inter-school cooperation with the Beijing Normal University & Hong Kong Baptist University United International College in Zhuhai, and Richmond American University London in the UK.

And he will travel to four European countries and Boston in the US between March and May for resources to build campuses overseas.