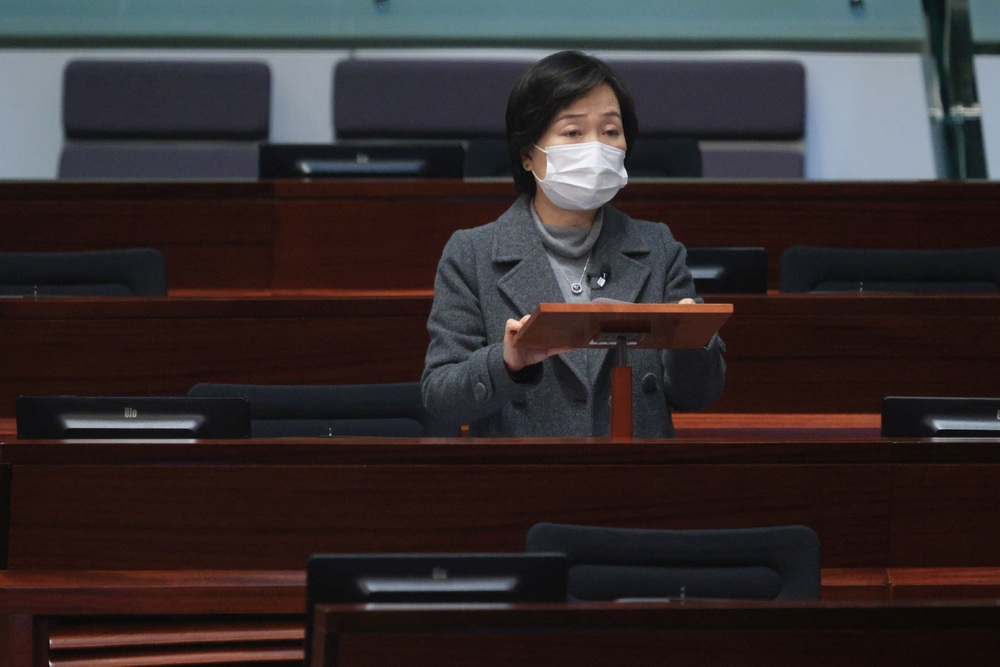 Christine Choi voices reservations on compulsory Chinese History subject for senior secondary students
Secretary for Education Christine Choi Yuk-lin said on Thursday she has reservations on making Chinese History a compulsory subject for students of secondary four to six but stressed authorities will provide more opportunities for learning Chines history and cultures.
"Setting up a new compulsory subject for the senior secondary curriculum at this point will definitely draw concerns as the issue involves many important aspects," Choi told lawmakers in a Legislative Council meeting today.

"Authorities will have to make structural changes to the system, and the move requires a vast amount of resources in areas including the admission system of universities. More haste, less speed," Choi also said.

Still, Choi pointed out that authorities will offer more chances to learn about the history and cultures of China.

The education chief's remarks were echoed by Lai Tung-kwok from New People's Party, who worried that it would seem too pushy after the subject became compulsory for junior secondary school students in recent years.

Lai also pointed to the Citizenship and Social Development subject, which has just started.

Meanwhile, Stanley Ng Chau-pei, president of the Hong Kong Federation of Trade Union, proposed a more exciting approach and said schools need not limit students to textbooks and classes.

"They can learn [Chinese history] through classic Wuxia novels, TV series, movies, or other entertainment mediums," Ng said.

He continued that the contemporary history of the West is mostly about war and colonization, which will be translated to the embodiment of extreme evil after applying standards of modern civilization.

The Chinese culture was once on the tip of extinction because of western invasions, and the founding of the new China made the Chinese proudly stand up again, Ng also noted.