Kevin Ching, the CEO of Sotheby's in Asia until 2021, is joining his former competitor as Asia chairman as Christie's prepares to move its Asia headquarters in Hong Kong to a bigger space in Central.
Auction house Christie's on Monday announced that Kevin Ching, the CEO of Sotheby's in Asia until his retirement in 2021, is joining his former competitor as Asia chairman starting on Wednesday.

Ching's appointment comes at a time when the London-based, French-owned Christie's is preparing to move its Asia-Pacific headquarters in Hong Kong to a bigger space in The Henderson. The move will allow it to expand its gallery and office space from the current 38,000 sq ft footprint in the Alexandra House to 50,000 sq ft spread over four floors.

"We're moving by summer next year," said Francis Belin, Christie's Asia-Pacific president. "It's a different and bigger place."

In fact, the new space will enable a new business model for Christie's by allowing it to host auctions year-round, as opposed to its current approach of holding two auctions a year in 80,000 sq ft to 100,000 sq ft of space at the Hong Kong Convention and Exhibition Centre (HKCEC) in Wan Chai.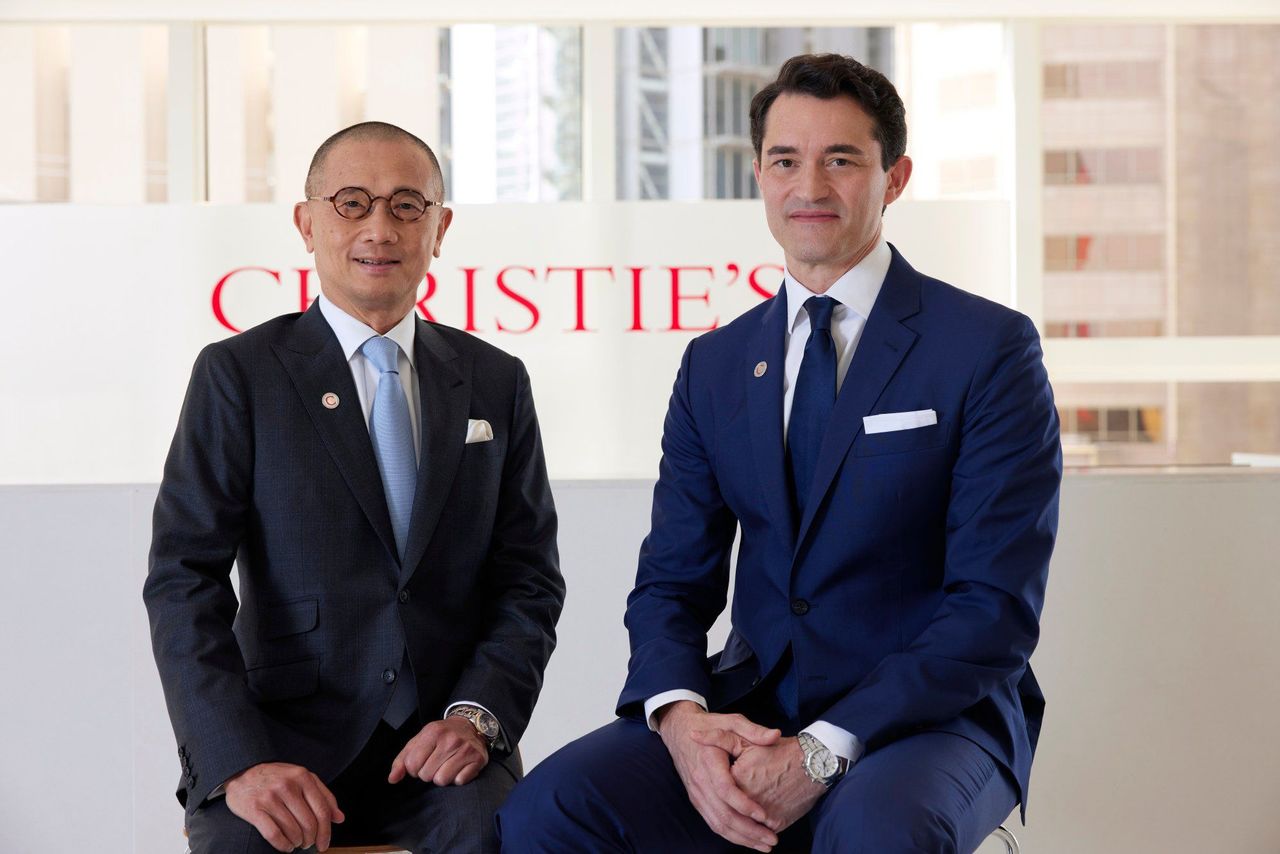 Kevin Ching (left), incoming Asia chairman, and Francis Belin, Asia-Pacific president, at Christie's.

Both The Henderson and Alexandra House are in Hong Kong's main business zone of Central, the former on Murray Road and the latter on Chater Road. The decision to remain in Central, rather than moving to the West Kowloon Cultural District where Hong Kong's newest museums are located, was a conscious one given that the company's clients will find the district convenient when scouting for art pieces.

"Ultimately, we thought Central is the place where we need to be," Belin said. "Second is we wanted to be on the lower floors so that if we have an event in an evening with 300 people, you want people to flow in and out. You don't want VIPs to queue up for the lift."

Christie's currently occupies the 18th floor and the 22nd through 24th floors of Alexandra House. In The Henderson, it is set to occupy the sixth through ninth floors. The sixth floor is the lowest floor available to corporate tenants, and Christie's will have a lift exclusively for VIPs.

It was a priority for the company to have everything in the same place, including the specialist auction and exhibition teams, as well as enabling functions like marketing, communication, finance, HR, operations and legal, Belin said. The new office will have an internal staircase to allow better mobility of its staff, he added.

Christie's employs 200 staff in Hong Kong, but is now looking to add 30 to 40 more people to its team.

Hong Kong native Ching retired from his post as Asia CEO of Sotheby's after 15 years helming the New York-headquartered rival, and said the Christie's post came along at a perfect time.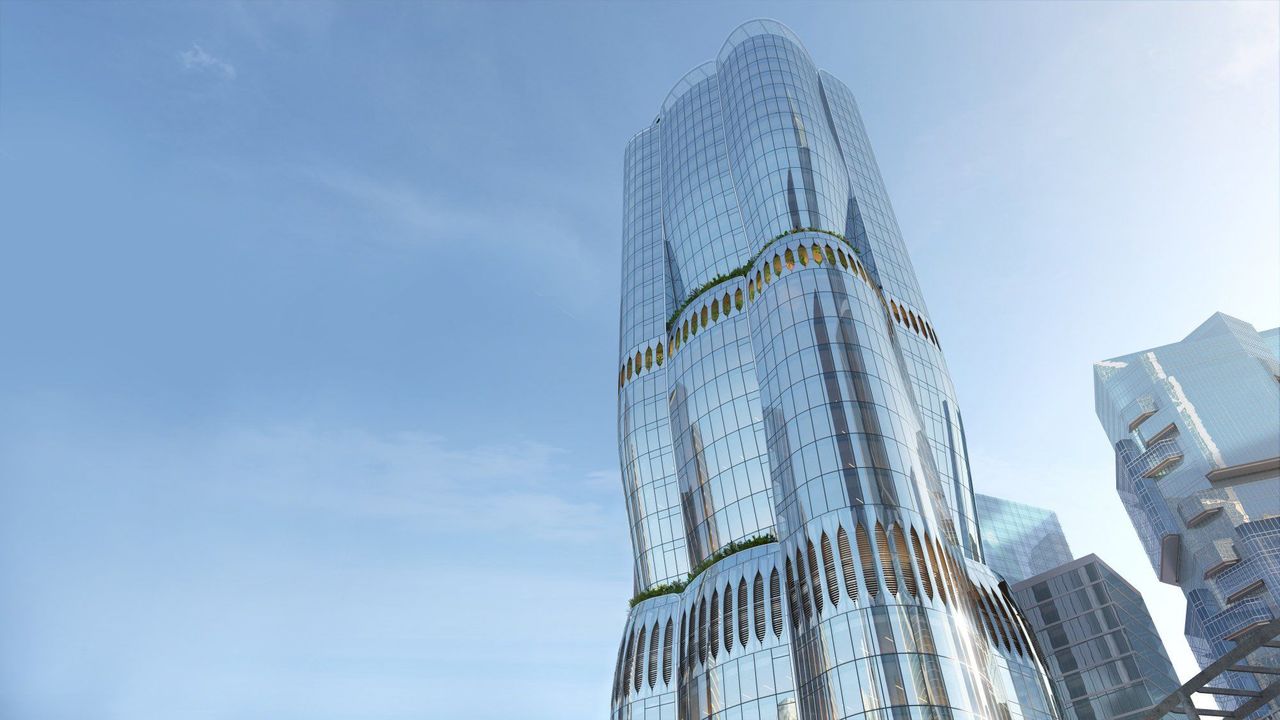 A rendering of The Henderson, under construction in Hong Kong's Central business district and designed by Zaha Hadid Architects.

"It's been a year and a half since I left my last position, and I really thought that I would enjoy retirement so much," he said. "But suddenly, between hiking and Netflix, I realised that I really missed the auction world and the people from that world, be it artists, dealers or clients. These were people who were either very knowledgeable or great fun to work with, or both."

Ching noted that amid a talent crunch all over the world, the arts sector is facing an even more difficult time of recruiting.

"I think it's easier to find a top lawyer or a top accountant by going to the nearest headhunter and paying a lot of money," he said. "They're going to get you somebody in no time. But in our business, they could have graduated from the top universities in the world, and it would take years for them to learn the trade. These people, they're not walking around Central waiting to be identified. It's very tricky and very difficult to find them, because there's very few of them around."

Ching's tenure at Sotheby's witnessed dramatic expansion and changes in the auctions industry, with sales increasingly global in nature and covering new categories appealing to younger collectors.

Christie's spring auctions will take place from May 24 to June 1 at the HKCEC, amid signs of a cooling auctions market as the cost of borrowing increases. The items with the highest presale estimates are a ceramic piece from the 1700s known as the Qianlong Doucai Moonflask and a 16-carat ruby and diamond ring, both valued at HK$80 million (US$10.2 million).