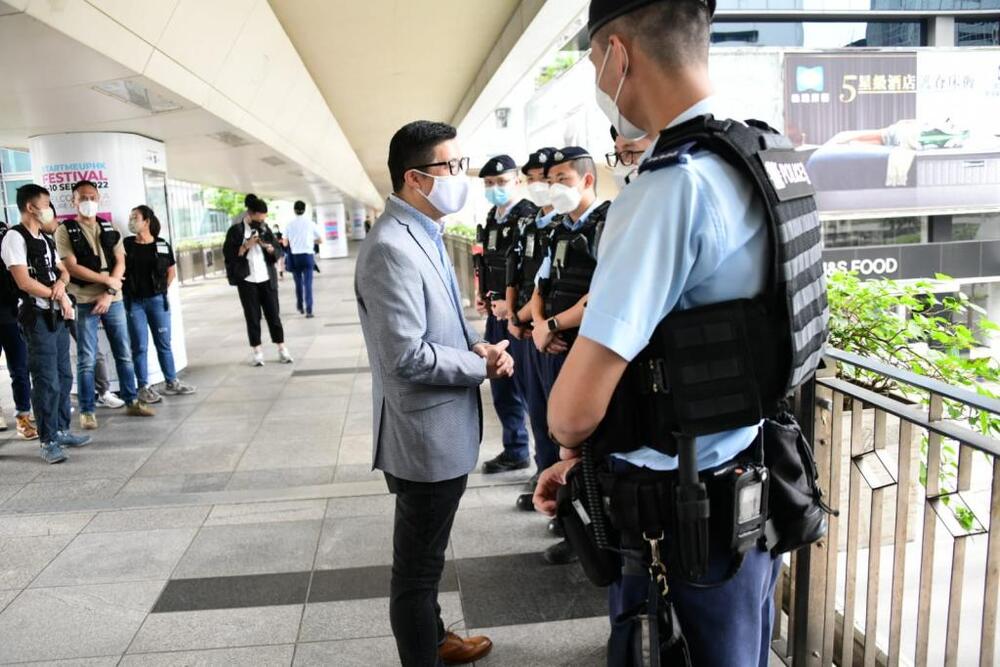 Chris Tang inspects security and emergency response capabilities to ensure safe election
The Secretary for Security inspected the security arrangements in the vicinity of the Hong Kong Convention and Exhibition Centre (HKCEC) to ensure the Chief Executive Election be conducted in a safe and orderly manner.
Chris Tang Ping-keung accompanied by the Hong Kong Police Force's Regional Commander (Hong Kong Island) Kwok Pak-chung, and Deputy Regional Commander (Hong Kong Island) Lam Hung-chuen toured outside the HKCEC and the nearby area and learnt about Police's deployment, security and traffic arrangements.

Tang also met the disciplined services officers on duty nearby and gave them words of encouragement.

"The election today is of great significance for Hong Kong as it is the first Chief Executive Election after the electoral system was improved and the principle of 'patriots administering Hong Kong' was implemented," Tang said.

Tang then visited Kong Wan Fire Station adjacent to the HKCEC where he was briefed by the Fire Services Department on the readiness of fire and ambulance personnel to ensure prompt arrival at the scene to provide emergency and rescue services for any emergencies.

Tang concluded the visit by inspecting the operation of the Emergency Monitoring and Support Centre of the Security Bureau activated today and was briefed by the personnel on the latest situation of the polling day and relevant contingency plans.