Team gets HK$12.5 million grant to research mountain camp's history, educate the public and restore cabins.
Inside a spartan stone cabin 800 metres (2,625ft) above sea level in Hong Kong, Mark Loasby sets his kettle on the stove to make himself a cup of coffee. He opens a window, allowing the sunlight to fill the dark, damp room.

"This might be the highest private residence in the whole of Hong Kong," said the 72-year-old communications manager with a chuckle.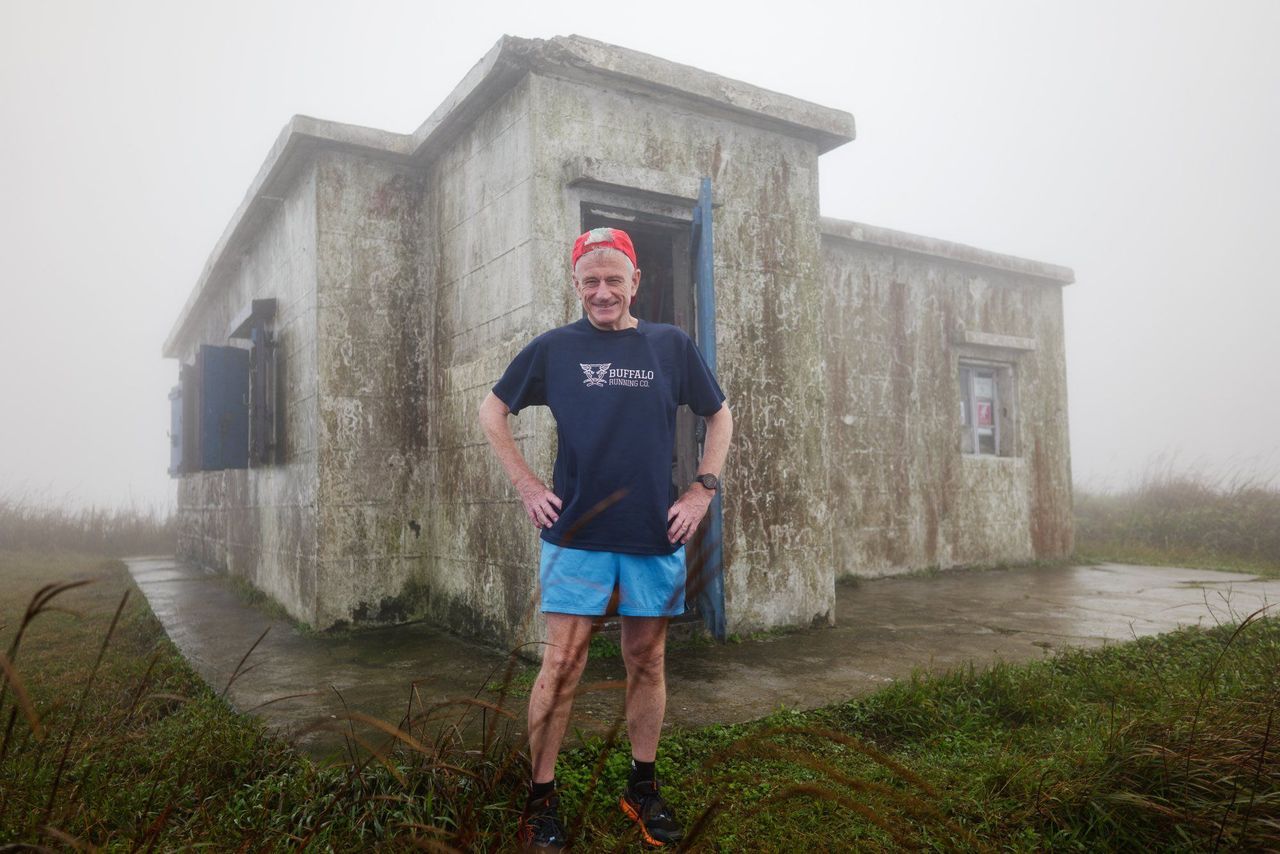 Mark Loasby outside his cabin on Sunset Peak.
He owns one of the 19 century-old stone cabins that make up Lantau Mountain Camp, on the ridge between Sunset Peak, Hong Kong's third-highest mountain, and Yi Tung Shan on Lantau Island.
On a clear day, he can see parts of Kowloon, Cheung Chau, the Hong Kong International Airport and even Shenzhen in the distance.
"The view is unbeatable," said Loasby, who is from the United Kingdom and has lived in Hong Kong for 36 years. He spends almost every weekend at his cabin.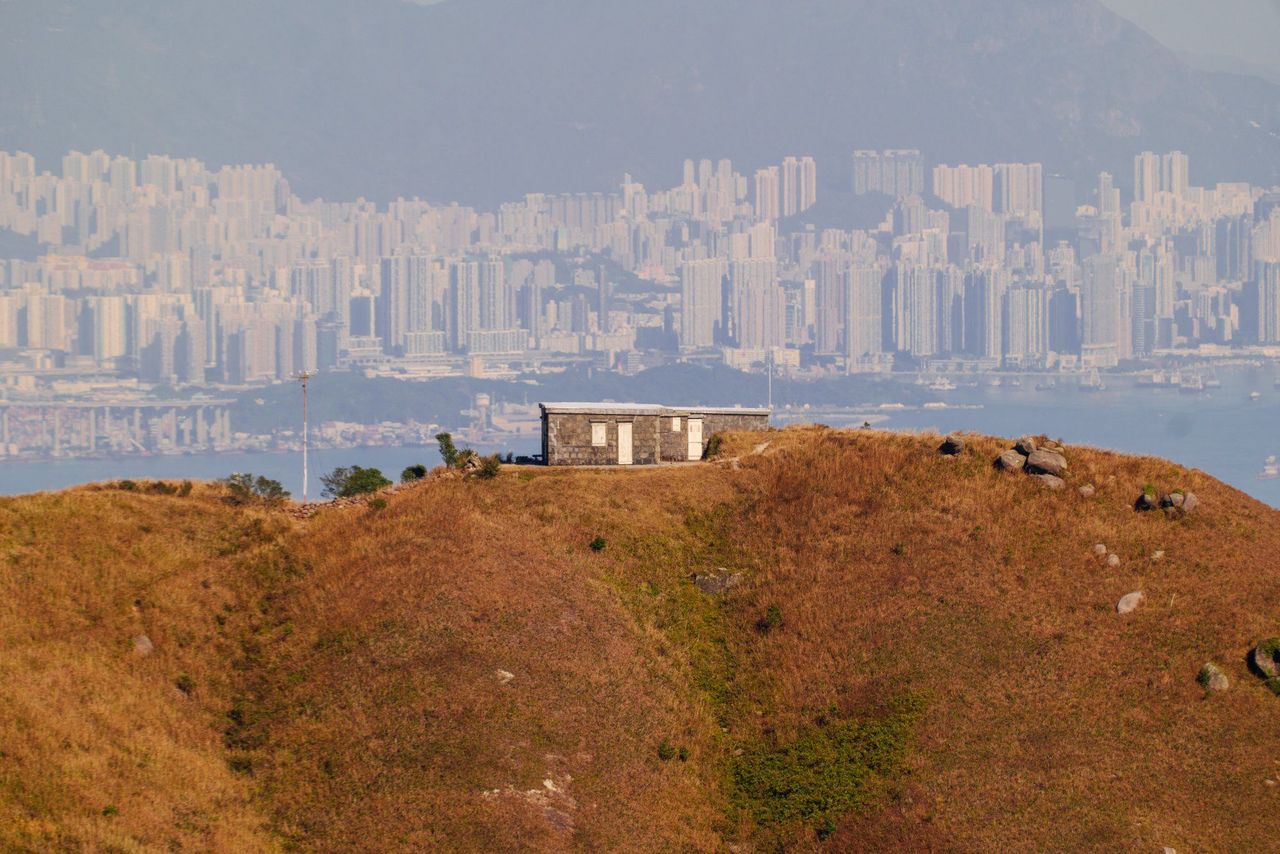 On clear days, parts of Kowloon, Cheung Chau, Hong Kong International Airport and even Shenzhen can be seen in the distance.

A team of researchers from Chinese University's school of architecture has received a HK$12.5 million (US$1.6 million) grant from the Lantau Conservation Fund to research the camp's history, educate the public and restore the cabins.

Built in the 1920s by Christian missionaries as summer homes for the Westerners to escape the sweltering heat, the 200 sq ft to 400 sq ft cabins have two or three rooms and a bathroom. They have thick stone walls to withstand typhoons, and plain, rustic exteriors.

About half, owned by church groups and individuals, are unoccupied and appear in bad shape. Others with private owners are in better condition, although they need constant maintenance.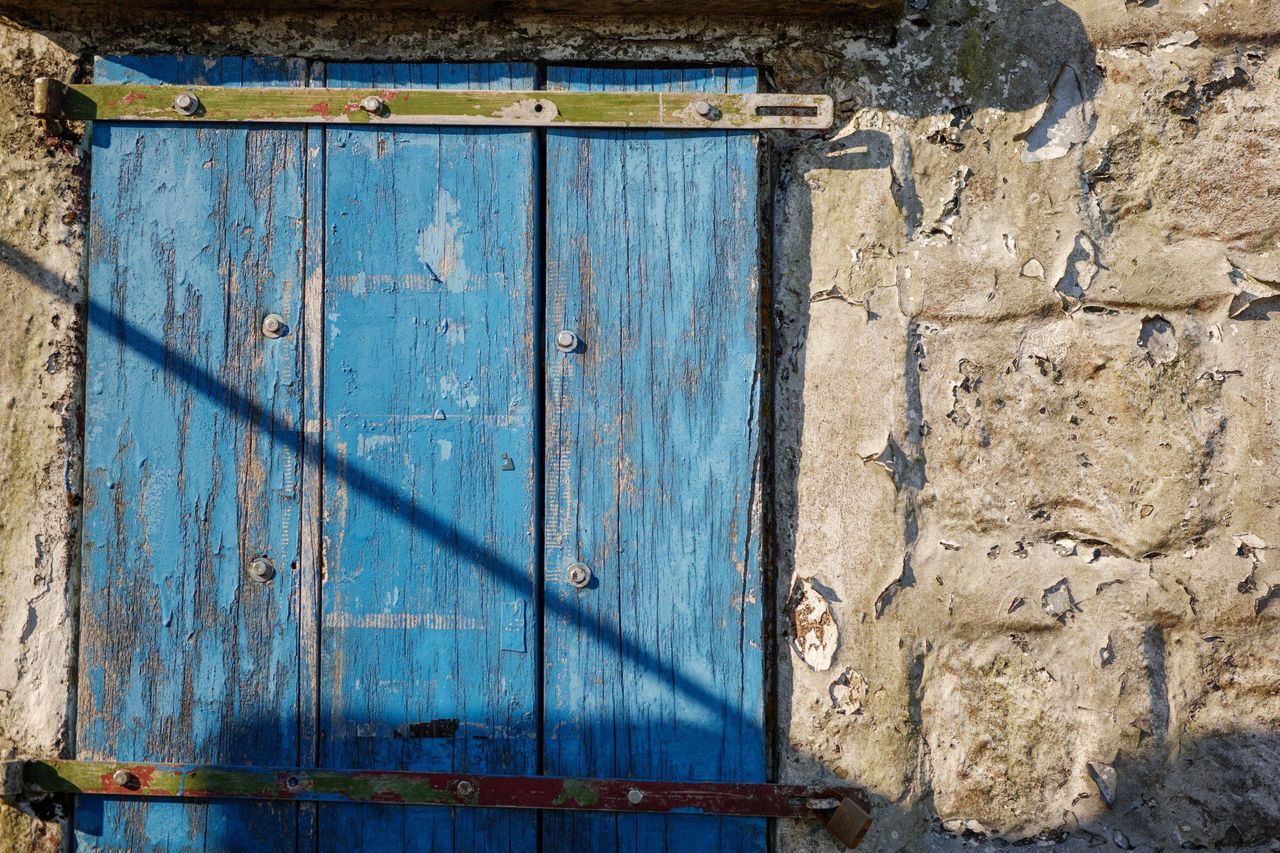 Mark Loasby painted his cabin door and windows bright blue.

They have no piped water, gas or electricity.

Tanks collect rainwater for water supply. Residents must carry everything from cylinders of gas to fresh food and bottled water with them on the 90-minute hike to get here, and rely on kerosene lamps and candles for light at night.

The ridge is covered with silvergrass, which can grow as tall as a person in autumn, transforming the place into lush fields of swaying golden stalks.

As the missionaries left, some of the cabins were passed on to their acquaintances. Now they are occupied mostly by expatriates using them as weekend homes.

Martha Collard, 63, a sound meditation practitioner who has been renting her cabin since 2014, said she was there almost once a week.

"When you hike up, it's transcendental, like you're leaving the city behind. The reception is quite bad, so it is nice to just sit and relax. It's very therapeutic," she said.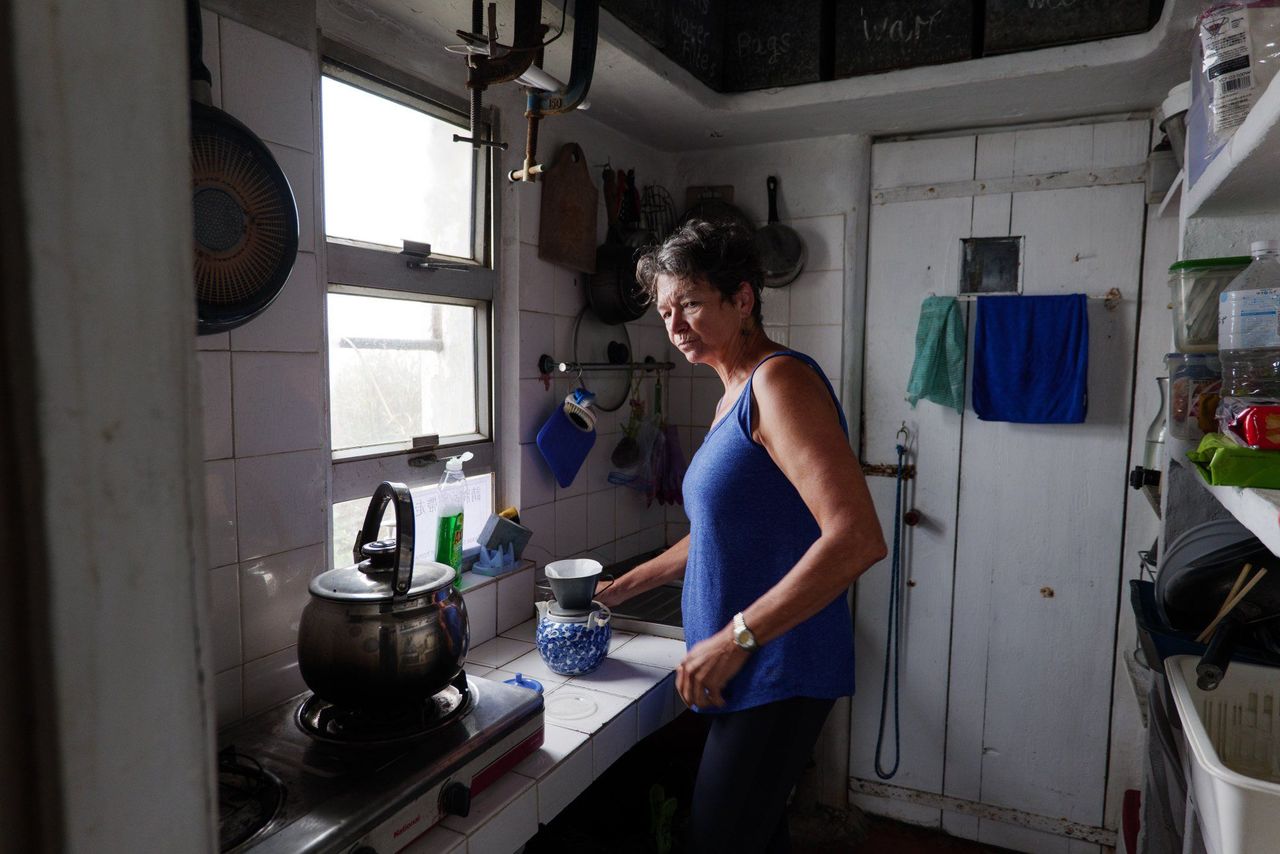 Martha Collard making coffee inside her stone cabin on Sunset Peak.

She spends her time there reading, gardening and doing repair work. Active in the Scouts movement, she sometimes brings Scouts to hike or fly kites on Sunset Peak.

The Chinese University team will start on its three-year project in the new year.

"Lantau Mountain Camp is the only one of its kind in scale and style in South China and Southeast Asia," said Miriam Lee Man-ting, who is in her 30s, a research associate at the school of architecture starting on her doctorate in heritage and landscape conservation in January.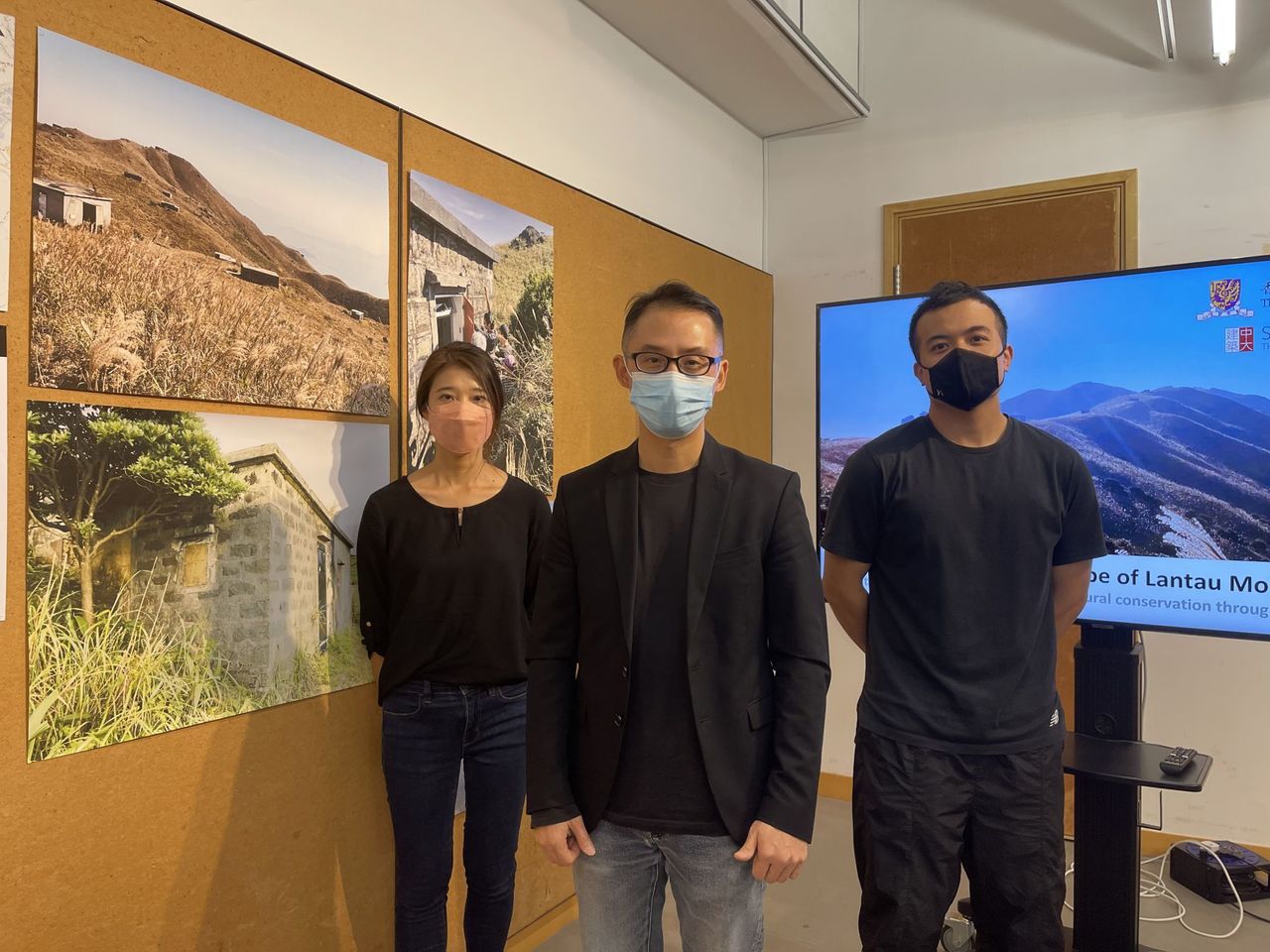 (From left) Miriam Lee, Thomas Chung and Jimmy Ho from Chinese University are among the researchers leading the Lantau Mountain Camp restoration project.

"The cabins represent a legacy of the missionaries who contributed to Hong Kong in areas like education and healthcare. We hope to not only document the architecture, but also do a proper archive of the residents and where they stand in the history of Southern China."

The cabins rarely come up for sale, usually when owners migrate or are no longer able to hike up, and are said to change hands for about HK$100,000.

Loasby bought his cabin 15 years ago from a friend who was leaving Hong Kong, a chance he described as "being in the right place at the right time". He declined to say how much he paid.

The camp association, established nearly 70 years ago, connects current and previous residents, and the tight-knit community is particular about new buyers.

"We try to get people, like families, who will maintain it and use it rather than just treat it like a trophy," said Loasby, head of the association, who is married with two sons and two daughters.

His children spent many weekends at the cabin when they were young. Now adults, his sons sometimes hike up, bringing heavy items like water and gas canisters.

However, the group's quaint life is often disrupted by throngs of hikers, especially on weekends. While most are respectful, residents said inconsiderate visitors have become more common, especially during autumn when they arrive to take photos of the silvergrass.

Most of the occupied cabins put up "No Camping" and "Private Residence" signs, but these rarely work on campers who pitch tents right at their doorstep, Collard said.

Agreeing, Loasby said: "I once woke up at 3am on New Year's Day to find hundreds of people and their tents in front of my cabin with their cameras to catch the first sunrise of the year."

The hikers trampling the silvergrass to take photos sometimes create new paths, killing the grass, and leave a trail of litter too.

The Chinese University team hopes to educate visitors. The first phase of the project will focus on restoring a cabin known as Caretaker's Hut, and turning it into a ranger's station with a bed and first aid facilities.

While the camp community mostly welcomed the university's work, Loasby said the residents hoped the camp would not be turned into a tourist attraction.

"Hong Kong hasn't kept a lot of its history, and these cabins are unique to Hong Kong," he said.

Hoping that none would be demolished in the process of conservation, he added: "It's about keeping it rustic, rather than just knocking it down and building something new."