Chinese University of Hong Kong Shanghai Centre to be established in Yangpu district, as part of university's development plan on mainland.
The Chinese University of Hong Kong (CUHK) has signed an agreement to establish an academic centre in Shanghai, the first such collaboration with authorities there.

The Chinese University of Hong Kong Shanghai Centre, to be set up in Yangpu, is part of CUHK's efforts to better align with development goals laid out in the latest national five-year plan.

"Establishing the Chinese University of Hong Kong Shanghai Centre in Shanghai is a key strategy for the university's development plan on the mainland," said CUHK vice-chancellor Rocky Tuan Sung-chi during the signing ceremony on Monday.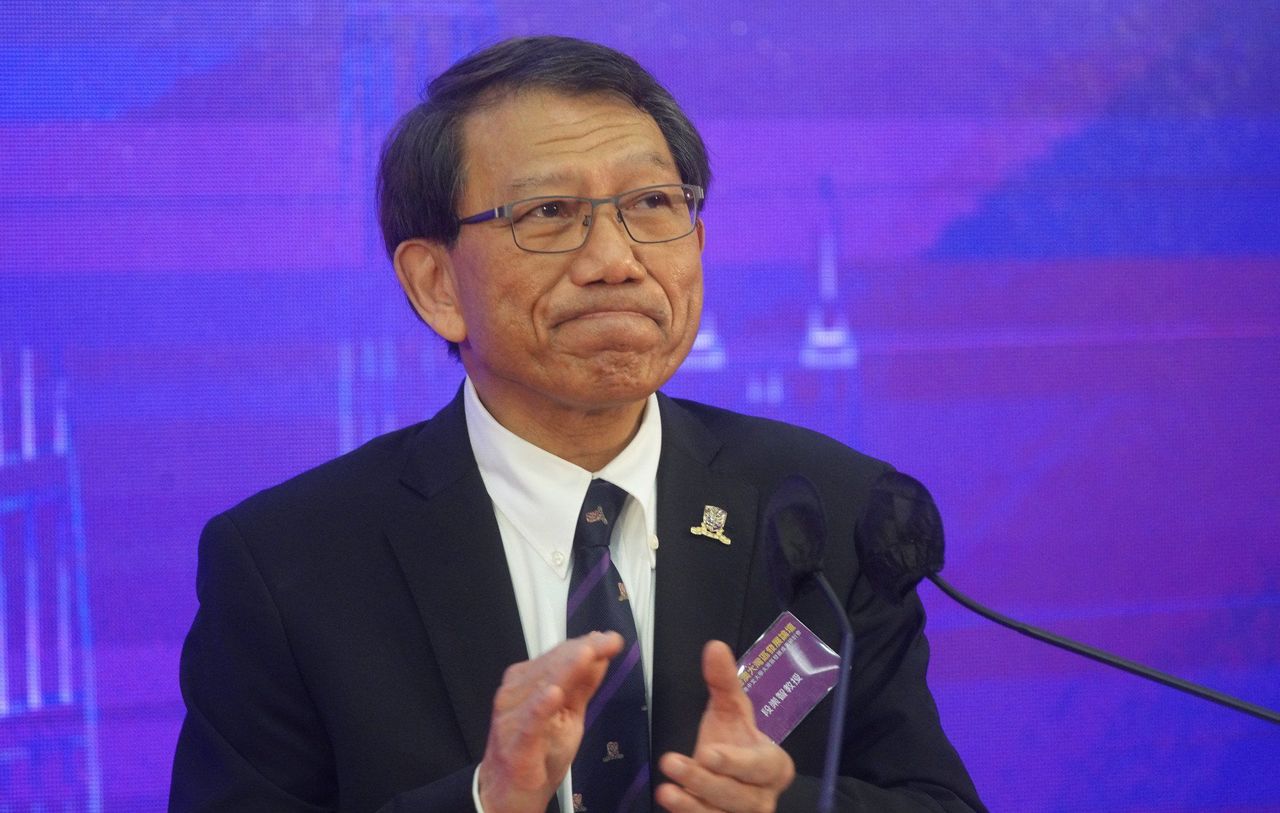 Rocky Tuan, vice-chancellor of Chinese University.

"Besides supporting an integrated development of the Yangtze River Delta, [the centre] will also foster innovative and professional talent development, technological collaboration and academic exchange."

Representatives of various Shanghai agencies attended the ceremony. Among them were Vice-Mayor Chen Qun and Yangpu district party secretary Xie Jiangang.

"I hope both sides can fully utilise their respective advantages to nurture high-quality talent, deepen cooperation in key areas, serve the new development vision and make the Chinese University of Hong Kong Shanghai Centre an important link for Shanghai-Hong Kong integration," Chen said during the ceremony.

The contract for the new academic centre was signed by Tuan and Zheng Yuexiao, chairman of the Shanghai Yangpu Technology and Innovation Group. The exact areas of collaboration at the centre have not been revealed.

The centre is CUHK's first collaboration with district-level authorities in mainland China. The university also has partnerships with top colleges in Shanghai, such as Fudan University and Shanghai Jiao Tong University, to facilitate research and academic exchanges.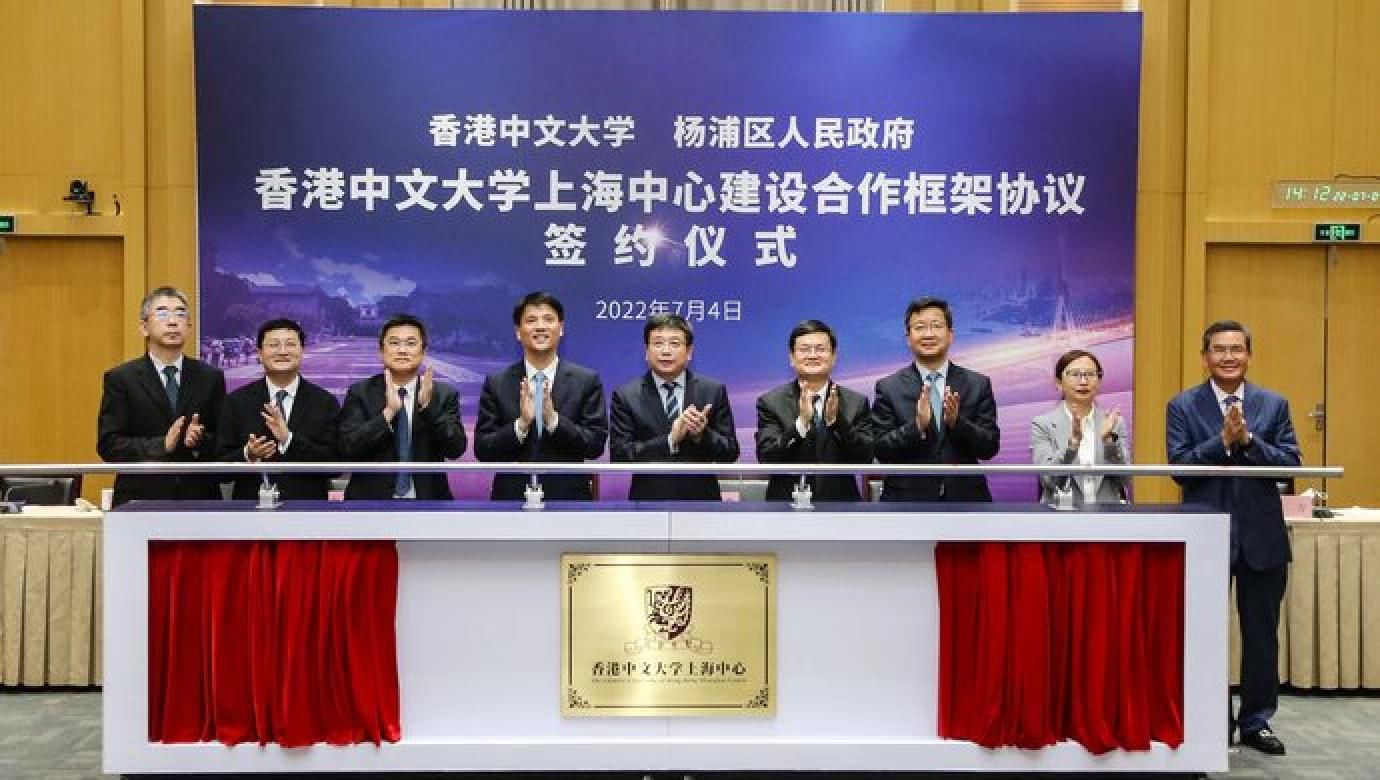 Attendees at the signing ceremony on Monday.

Last year, CUHK established an interdisciplinary research institute with the Shanghai Artificial Intelligence Laboratory, a national-level research institute.

In recent years, Hong Kong universities have been venturing north for research and teaching collaboration with mainland universities and research institutes.

The Hong Kong University of Science and Technology opened its Guangzhou campus last month, offering 18 undergraduate and postgraduate programmes on areas from data science to public policy.

CUHK has been operating a campus in Shenzhen since 2014. The academic offshoot, a joint venture with Shenzhen University, offers both undergraduate and postgraduate programmes.