Vice-Premier Han Zheng criticises the private hospitals during meeting in Beijing on Sunday with Hong Kong delegates to nation's top advisory body.
A mainland Chinese state leader has taken Hong Kong's private hospitals to task for their reluctance to admit Covid-19 patients, stressing health care workers should save all lives instead of choosing who they treat.

Vice-Premier Han Zheng criticised the private hospitals during a meeting in Beijing on Sunday with Hong Kong delegates to the Chinese People's Political Consultative Conference (CPPCC), the nation's top advisory body.

According to CPPCC deputy Thomas Pang Cheung-wai, Han, the state leader overseeing Hong Kong affairs, accused the hospitals of going against the medical sector's mission of saving lives because of their reluctance to open their doors to more coronavirus patients.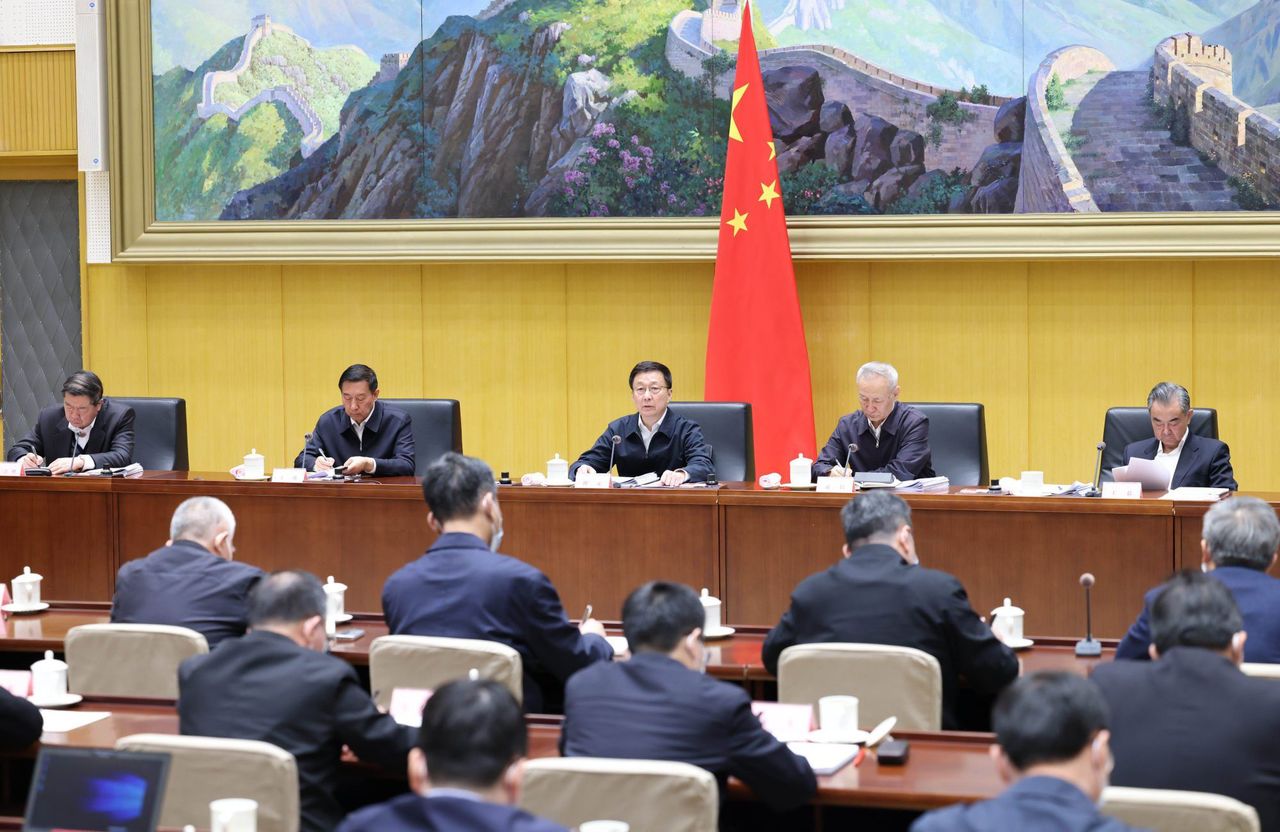 Vice-Premier Han Zheng (centre).

"The vice-premier said he saw on the internet that private hospitals in Hong Kong had refused to take in Covid-19 patients, and asked if that was true," Pang added.

"The delegates said yes, and Han replied: 'How is that possible? That is not right, how can a city only rely on the government's hospitals to fight the pandemic? Even [during the first coronavirus outbreak] in Wuhan in 2020, all public and private hospitals were involved.'"

Pang said the vice-premier also expressed hopes that various sectors in Hong Kong would unite in support of government efforts and not "harbour emotions of weariness" in the fight against Covid-19.

Another delegate, David Lie Tai-chong, said Han was critical of medical professionals in private hospitals.

"He said every resident's life is equally important. The mission of the white-clad angels is to save people's lives, they have gone against their mission by choosing between patients," Lie said.

But Dr William Ho Shiu-wei, chairman of the Hong Kong Private Hospitals Association, said it was "not completely fair" to suggest they were not treating Covid-19 patients. He said private hospitals still cared for people who tested positive during admission and were awaiting transfer to a public facility.

He added that private hospitals also followed the government's directions as part of its overall strategy to ease the burden on the public health care system by helping to take in non-Covid-19 patients.

"It is our role, if we are to help … the best way is actually to relieve the Hospital Authority's non-Covid workload because these are all patients who need help, who can die or suffer," Ho said.

"We never shirk away from our responsibilities in the whole fight against the epidemic. The government understands what capabilities we have.

"We fully agree with Vice-Premier Han, that we should all fight the epidemic together hand in hand … It's a matter of how and what role we are being allocated in the whole system."

Asked about Han's remarks, government pandemic adviser Professor David Hui Shu-cheong said: "It would be nice if the private hospitals could take some Covid-19 patients from the Hospital Authority. If not, at least they can take over other patients to ease the pressure on public health facilities."

Patients' Rights Association spokesman Tim Pang Hung-cheong also expressed concern for non-Covid patients and urged the Hospital Authority to seek help from the private sector.

To help develop the sector, the government has been offering nominal land premium prices when private hospitals build facilities on public land.

The Hospital Authority is in the "last bit of negotiation" with private facilities for more cooperation, according to Dr Larry Lee Lap-yip, a chief manager.

He said the CUHK Medical Centre, a non-profit private hospital at Ma Liu Shui, had already allocated 24 beds for Covid-19 patients with mild symptoms.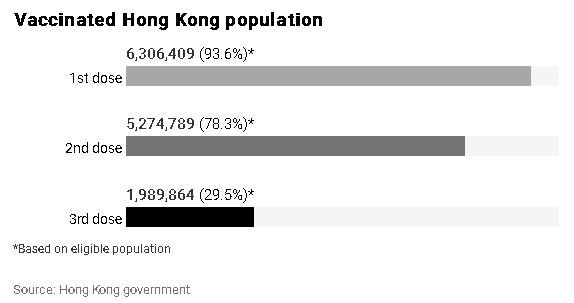 The authority previously announced that non-Covid-19 patients undergoing rehabilitation and services such as radiotherapy and dialysis would be transferred to private hospitals in a bid to ease the pressure on public facilities.

Some institutions, including Hong Kong Baptist Hospital in Kowloon Tong, St Paul's Hospital in Causeway Bay and Union Hospital in Tai Wai, have joined the scheme.

But Ho previously warned that private hospitals risked a system collapse if they took in Covid-19 patients, adding that such facilities were also facing staff shortages amid Hong Kong's worst coronavirus outbreak.

"Everybody is suffering from staff shortages. It's not as if people are just lying around and there are empty beds, and leisurely staff are strolling around waiting for patients. It's quite a tight situation because our staff get sick too," he told the Post on Sunday.

"We are already maximising what we have in terms of human resources and negative pressure rooms. Everybody's chipping in and doing the best they can to help. Of course, we'll still be looking at other ways to do better."