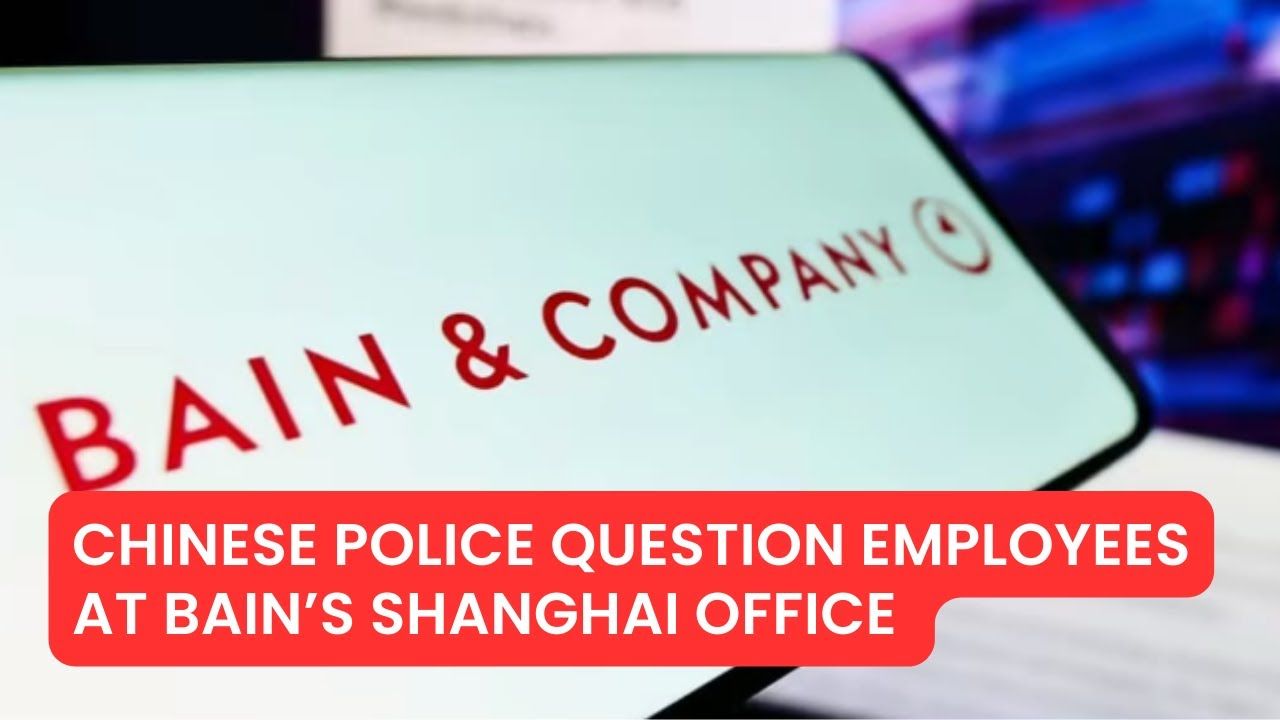 Chinese Police Question Employees at Bain's Shanghai Office
Chinese police have questioned employees at the Shanghai office of Bain & Company, a global management consulting firm, according to people familiar with the matter.
The police reportedly asked the employees about their work on behalf of a Chinese client, a state-owned enterprise.

The questioning comes amid a broader crackdown by the Chinese government on foreign consulting firms.

In recent months, the government has fined or investigated several foreign consulting firms, including McKinsey & Company, Boston Consulting Group, and Kearney.

The crackdown is part of a broader effort by the Chinese government to tighten its control over the economy.

The government has been concerned about the growing influence of foreign companies in China, and it has been cracking down on a number of industries, including technology, finance, and education.

The questioning of Bain employees is a sign that the Chinese government is willing to target even the most prestigious foreign companies.

It is unclear why the government is targeting Bain, but it is possible that the government is concerned about Bain's work on behalf of state-owned enterprises.

The questioning of Bain employees is a worrying development for foreign companies operating in China.

It is a sign that the Chinese government is becoming more hostile to foreign companies, and it is a reminder that foreign companies operating in China are at risk of being targeted by the government.

The Chinese government has not commented on the questioning of Bain employees.

Bain & Company has declined to comment..