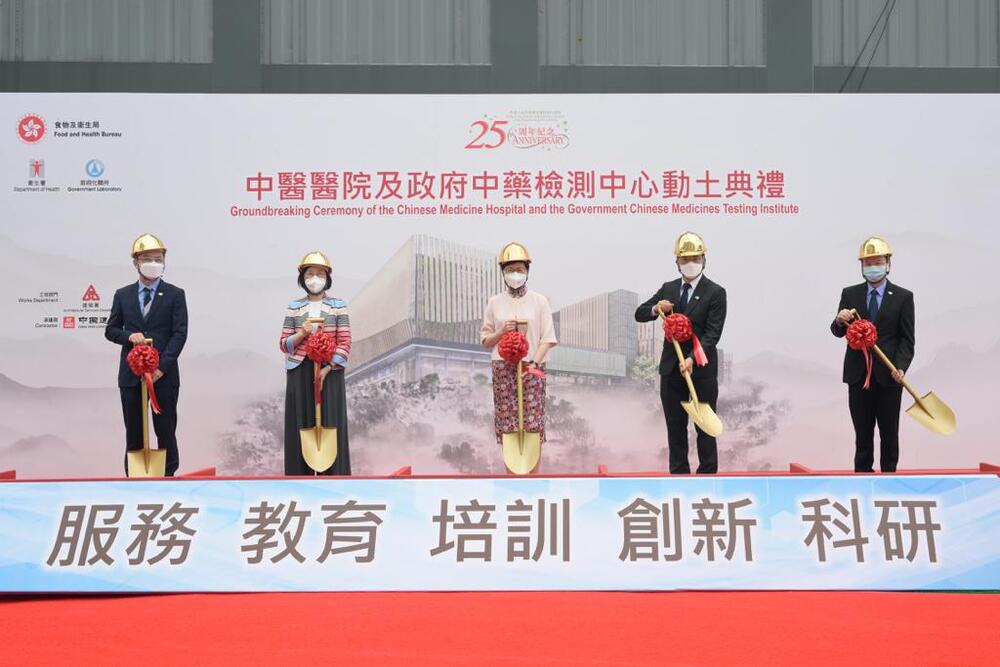 Chinese Medicine Hospital to accomplish by 2025: health chief
Chinese Medicine Hospital was expected to complete construction by 2025 and commence services in phases, Secretary for Food and Health Sophia Chan Siu-chee said.
The establishment of the Chinese Medicine Hospital was one of the milestones in the development of Chinese medicine in Hong Kong, Chan wrote in her blog.

She said the hospital located at Pak Shing Kok in Tseung Kwan O will gradually come into service starting in 2025, providing medical, surgical, gynecological, pediatric, orthopedic and acupuncture services.

The hospital will have 400 beds and is expected to be able to serve about 310,000 outpatients per year. It would also collaboratively treat specific types of diseases with Chinese and Western medicine.

Chan added that the hospital was built adjacent to the Government Chinese Medicines Testing Institute with an overall design blending Chinese and Western cultures.

The institute, managed by the Department of Health, will specialize in the testing and scientific research on Chinese medicines to set internationally recognized reference standards for the safety, quality and testing methods of Chinese medicines.

It would facilitate the development of high-end Chinese medicine technology research, strengthen the quality control of Chinese medicine in the industry and build up the brand image of Hong Kong's Chinese medicine.

Chan said the government will continue to promote the development of Chinese medicine and strengthen the role of Chinese medicine in public health to ensure citizens could receive appropriate medical services.