Mainland authorities step up surveillance after some illegal arrivals tested positive for Covid-19.
Mainland Chinese authorities have at least two coastguard gunboats patrolling the sea near Hong Kong to deter smugglers and discourage people from sneaking across the border, the Post has learned.

Surveillance was stepped up after some people who crossed the border illegally from Hong Kong in February, amid the city's surging fifth wave of Covid-19 infections, tested positive for the coronavirus, according to law enforcement sources.

"The stringent measures are to stop the import of Covid-19 cases and control the possible spread of the virus in mainland China," an insider said.

The increase in patrols has forced cross-border smugglers of contraband goods to suspend their illegal activities over the past two months.

Mainland authorities have also been carrying out an ongoing joint operation with the Hong Kong Police Force to increase sea patrols on both sides of the maritime boundary.

"The force has enhanced the exchange of intelligence with mainland authorities on cross-border sea smuggling activities, swapping information about smuggling routes and loading areas," the source said.

The Post has learned that Chinese coastguard gunboats have been patrolling the border area around the clock since February.

Another source said at least two gunboats had been deployed, one in Chinese waters off Lantau Island, west of Hong Kong, and the other off Grass Island, northeast of the city.

"Both are patrolling at such a slow speed that they sometimes appear to be at a standstill," he said.

The second source said it was rare for Chinese coastguard ships to patrol the boundary, and the two areas were known routes used by smugglers to move people and goods between Hong Kong and mainland cities such as Zhuhai, Shekou and Huidong.

Rampant smuggling activity around the middle of last year involved more than 100 speedboats that usually gathered under the Hong Kong-Zhuhai-Macau Bridge in Chinese waters west of Hong Kong every night awaiting their assignments.

The smugglers would enter Hong Kong waters to pick up illegal supplies of frozen meat from barges before racing to loading bays on the mainland.

"Because of the presence of the gunboats, these speedboats are no longer seen in the area," the second insider said.

In the early hours of Wednesday, local police and customs officers seized 48 tonnes of frozen meat worth HK$9.2 million (US$1.17 million) and arrested three men on a mainland-bound fishing boat intercepted off Po Toi Island, south of Hong Kong.

The second source said smugglers could have used a fishing boat instead of speedboats to smuggle frozen meat in an attempt to evade detection.

He said it was the first sea smuggling case that local authorities had detected since February.

In January, Hong Kong customs officers seized about HK$40 million worth of contraband being smuggled by sea.

Last year, Hong Kong customs officers seized HK$2.08 billion worth of contraband products in such sea smuggling attempts to the mainland, a sharp increase from the HK$492 million worth of illegal goods confiscated in 2020.

Smuggling operations believed to be run by Hong Kong triad groups aim to evade hefty mainland tariffs and stringent import restrictions on products such as beef from the United States, lamb from Britain and chicken wings and offal from Brazil.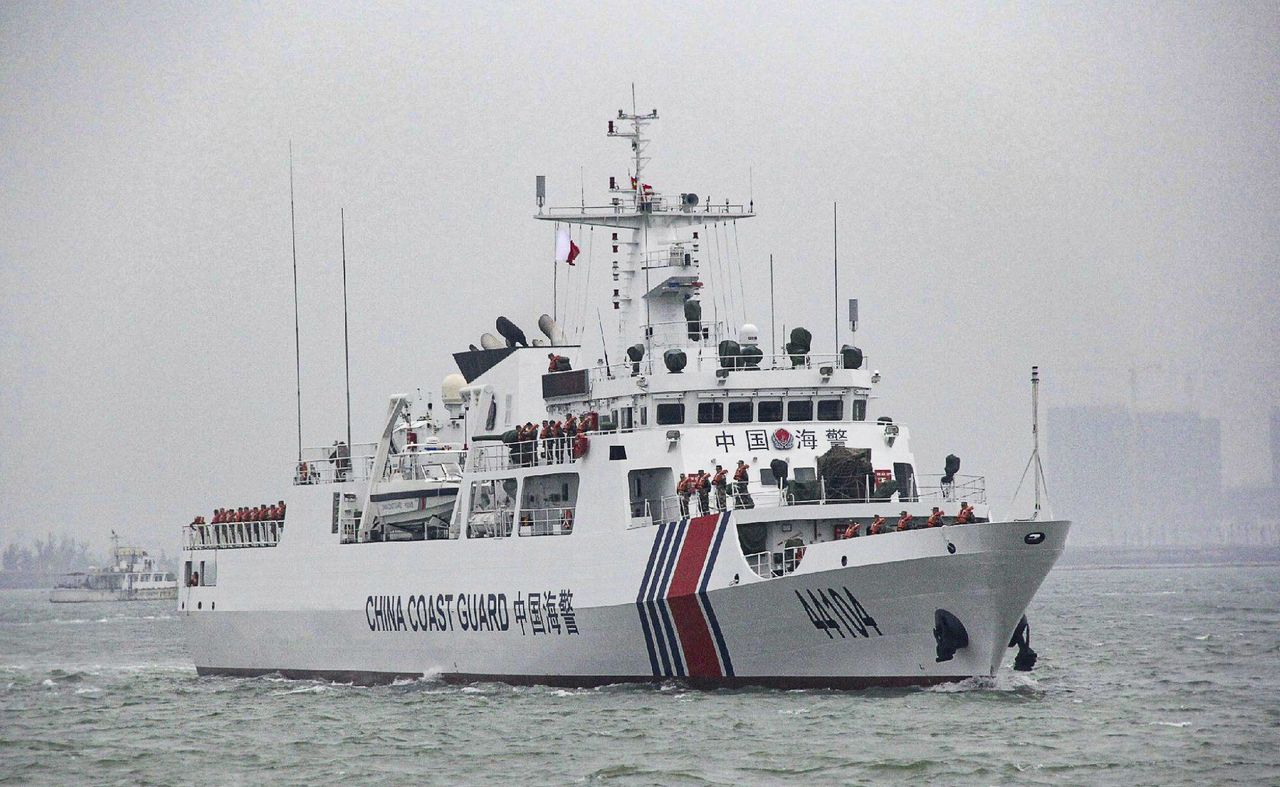 Vessels from the Chinese coastguard have been reportedly patrolling the sea border with Hong Kong since February.

"The persistent, rigorous enforcement against sea smuggling activities has successfully created a strong deterrent effect," a spokesman for Hong Kong's Customs and Excise Department said. "The fifth wave of Covid-19 has also caused a significant drop of cross-boundary activities including sea smuggling."

The spokesman added that smugglers had tried to evade detection by frequently changing their mode of operation, such as using different loading spots along the coastline and working irregular hours of the night.

Hong Kong's fifth wave of Covid-19 infections earlier this year also put the spotlight on people crossing illegally to the mainland.

In February, Guangdong province tightened its action against stowaways, after some who arrived from Hong Kong tested positive for Covid-19.

A number of cities in the Pearl River Delta have begun offering rewards of up to 500,000 yuan (HK$606,200) for tip-offs about illegal arrivals.

One of the sources said he believed most of the people being smuggled across the border were mainlanders, including sex workers and those who had entered Hong Kong illegally looking for jobs.

On February 14, two people were arrested in central Hunan province for entering the mainland illegally, reportedly after travelling overnight by boat from Hong Kong.

Arriving at daybreak in Zhuhai, in Guangdong province, they travelled north by a prearranged car and reached Chenzhou, in Hunan, that afternoon.

They were tested for Covid-19 at a hospital the same day. The pair was picked up the next day after their test results came back positive.

The Shenzhen Municipal Health Commission said last month that a 36-year-old man faced prosecution there for allegedly smuggling four people to the mainland on February 10.

Mainland authorities accused him of picking up four people from Ta Kwu Ling, in Hong Kong's New Territories, and smuggling them into Guangdong after cutting through a border fence.

The man, identified only by his surname Chen, was also suspected of being connected to a Hong Kong smuggler.

At the height of Hong Kong's fifth wave of infections, the city recorded an exponential surge in daily infections, with numbers reaching five digits.

As of Friday, health authorities reported 574 infections and 15 more deaths related to the virus, taking the city's overall tally to 1,200,908 cases and 9,227 fatalities.