NPC Standing Committee member Tam Yiu-chung pours cold water on proposals for Covid-19 contact-tracing from Secretary for Innovation and Technology Alfred Sit, who suggested a new app would allow would-be travellers to offer details of their whereabouts.
Hong Kong's sole delegate to China's top legislative body has warned that mainland authorities are unlikely to accept any Covid-19 health code-sharing proposal from the city for residents to cross the border without having to undergo quarantine, unless they submit contact-tracing information as a mandatory requirement.

National People's Congress (NPC) Standing Committee member Tam Yiu-chung disagreed with Secretary for Innovation and Technology Alfred Sit Wing-hang, who dismissed suggestions that a voluntary system would be unacceptable to mainland authorities.

Sit revealed on Sunday that the government had submitted several options in a bid to meet strict contact-tracing requirements on the mainland, including a new platform that would allow would-be travellers to voluntarily provide information beyond that contained in the city's "Leave Home Safe" app.

"On the mainland, if your mobile phone does not have a location-based system, you are required to buy a SIM card that does, and insert it into your phone so that you can be traced," Tam said.

"When the mainland is so strict about contact tracing, and you come up with something that's loose or reliant on self-responsibility, I'm afraid that they may not accept it and this will just drag on."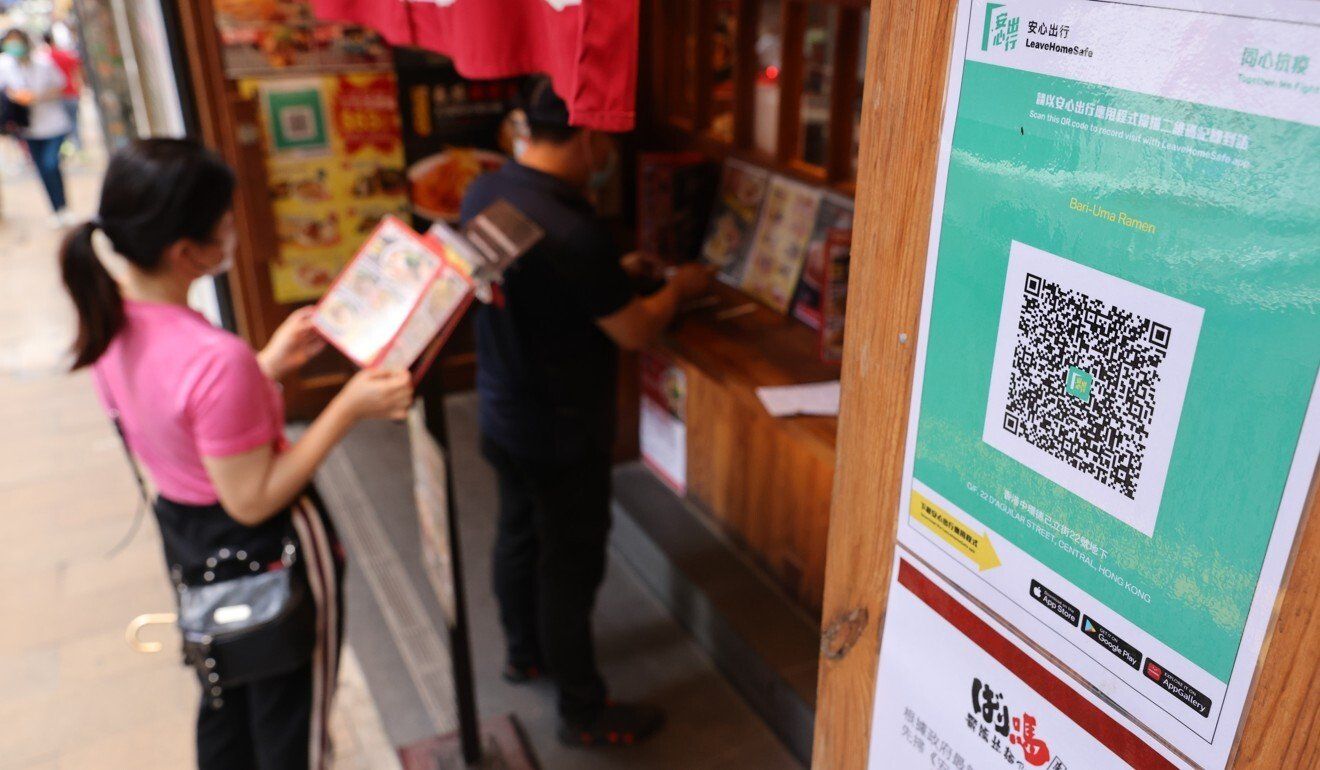 One limit of Hong Kong's 'Leave Home Safe' contact-tracing app is its dependence on QR codes available only at limited locations.

The veteran Beijing loyalist revealed just the day before that he had been barred from attending an NPC meeting in the capital by mainland health authorities citing the risk of infection posed by a single, untraceable coronavirus case found recently in Hong Kong.

The restriction underscored the strict, zero-infection protocol insisted upon by mainland authorities for any border reopening – in addition to a health code-sharing arrangement to track Hongkongers' movements on the other side.

Hong Kong is keen to restore travel and trade links with the mainland that are vital to the city's economic growth, but privacy concerns among many residents are preventing the city from joining the mainland's health code system.

Tam argued that it would be only logical for Hong Kong authorities and residents to accept the tried and tested system being enforced on the mainland side.

"That's the simplest way to do it … If you are concerned about privacy, you need to rethink your plans about crossing the border," he said.

Tam was reacting to the technology minister Sit's position when he listed out the options that the government had submitted to mainland authorities.

"[The first option] would make users responsible for recording their own whereabouts … while the second option would be for the government to give them a list of places deemed high-risk over the past 14, 21 or 30 days, and let them check if they visited those locations," Sit said in a television interview.

A third option, he said, would be to allow travellers to transfer information already stored in their Leave Home Safe app to a proposed cross-border health code platform so they would not need to record their whereabouts separately.

But that option entailed a major disadvantage, Sit conceded, as the only locations stored by the app were for premises such as commercial buildings or restaurants that displayed a QR code.

"Not all places have QR codes. People do not have QR codes at their homes, so this is just an assistive tool," he said.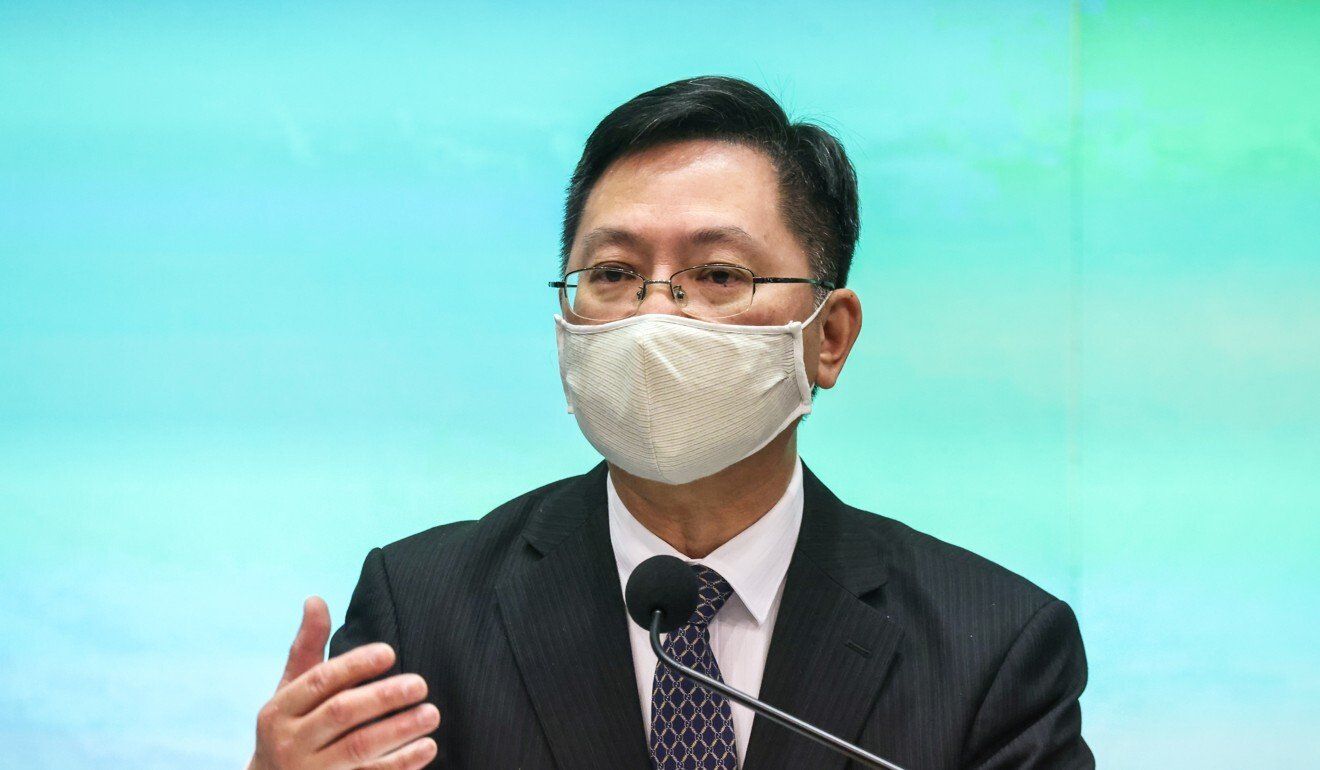 Secretary for Innovation and Technology Alfred Sit on Sunday dismissed the suggestion that voluntary system would be rejected by mainland officials.

Sit added: "It is not technically impossible to make our [system] the same as the mainland's … But we need to consider what is most suitable for Hong Kong as we adjust our technology and policies. As long as [both sides] have reached a consensus and made a decision … we can then work together [to achieve the goal]."

Pro-establishment lawmaker Ben Chan Han-pan said Sit's comments suggested Hong Kong officials still did not understand the mainland's expectations.

Respiratory medicine expert Dr Leung Chi-chiu offered cautious praise for the proposed health code-sharing app while noting that the mainland did not have to rely on voluntary declarations to trace people's movements.

"The first two [app] options would work for specific groups of visitors, while the third option would be effective in tracking people's whereabouts in Hong Kong when you are allowing a large number of them to cross the border," he said.

"But on the mainland, while authorities also ask residents to scan QR codes at places they visit, positioning data on their mobile phones can also be used when needed."

Infectious disease specialist Dr Joseph Tsang Kay-yan said it was time for Hong Kong authorities to accept the realities of the mainland's strict contact-tracing regime.

"It's just like a relationship; when one side is saying that you have to be a homeowner in the city, you can't really say 'I'm already renting a village house'," he said.

"If someone wants to travel to a place outside Hong Kong, he must accept the regulations there, rather than challenging them."

Stanley Ng Chau-pei, president of the pro-establishment Federation of Trade Unions, said Hong Kong would have to connect with the mainland's health code system.

The city confirmed three new imported coronavirus cases on Sunday that took its infection tally to 12,294, with 213 related deaths.