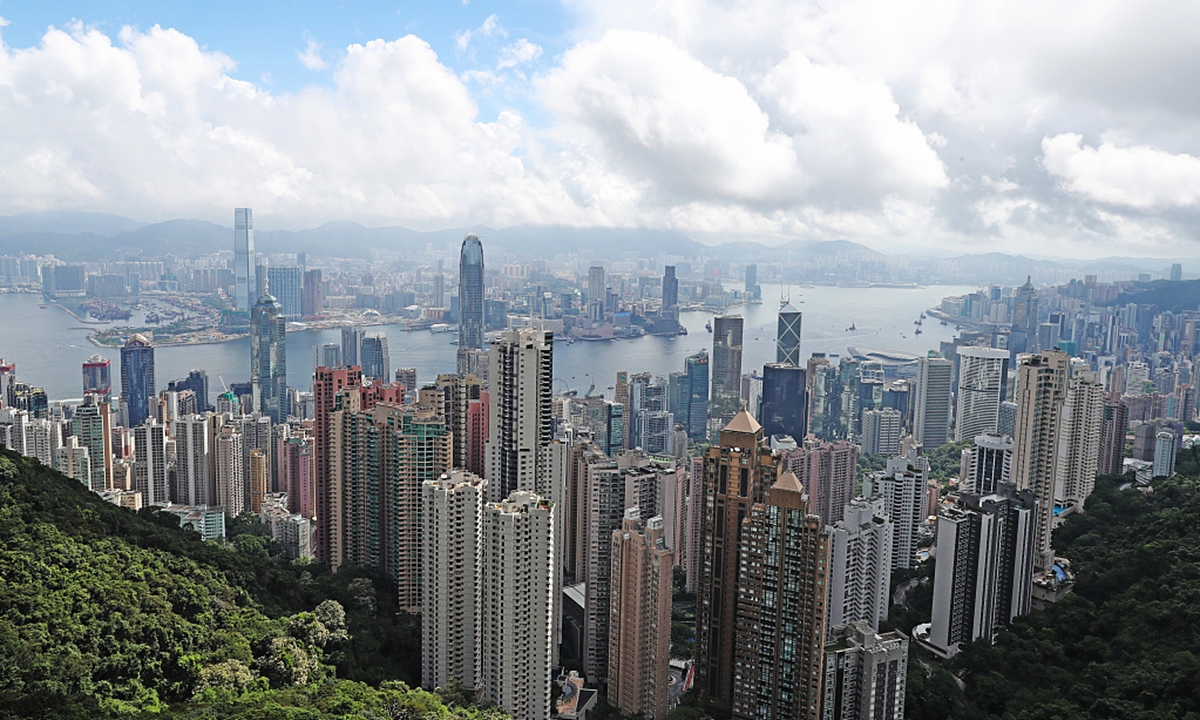 China to lift HK, Shanghai's roles as global financial hubs in broad plan for capital market
China's chief securities regulator on Saturday set the tone for the prospects of the development of China's capital market, with an emphasis on promoting the roles of Hong Kong and Shanghai as international financial centers by 2035.
Yi Huiman, chairman of the China Securities Regulatory Commission (CSRC), wrote in the preface of 30 Years of Chinese Capital Market - compiled by the CSRC - that China will unswervingly deepen the reform and opening-up of its capital market, strive to increase the proportion of direct financing, comprehensively improve the market governance ability, and improve the quality of listed companies by focusing on the reform of the registration and delisting systems.

The CSRC said that in the years running up to 2035, China's capital market will continue to deepen its two-way opening, improve its ability to provide international financial services, and attract international resources with the construction of international financial centers in Shanghai and Hong Kong. It will also increase the opening level of Shenzhen's financial industry in South China's Guangdong Province.

By 2035, China is expected to have a multi-faceted, modern capital market. The stock, bond, futures and derivatives markets will become important trading places for global resource allocation, cross-border investment, and industrial technological innovation with increased attractiveness to global high-quality assets, said the CSRC.

In particular, the Shanghai and Shenzhen stock exchanges will accelerate the construction of high-quality innovative capital centers and world-class exchanges to enhance China's pricing power for crude oil and other bulk commodities. A number of first-class international investment banks and wealth management institutions will be built up, said the CSRC.

Apart from increasing the competitiveness of the Chinese capital market, the CSRC has also been on the lookout for market risks and rolled out measures to strengthen regulation and risk control.

It noted that China will move further in building a more mature and stable capital market system, improving the legal and supervisory systems, protecting the legitimate rights and interests of investors, and defending the bottom line against systemic financial risks.

"If China's capital market has for the past 30 years focused on rapid growth and scale expansion, in the next 30 years it will focus on high-quality development," Dong Dengxin, director of the Financial Securities Institute at Wuhan University of Science and Technology, told the Global Times on Sunday.

"Yi's statement further underscores the main reforms of marketization, legalization and internationalization of the world's second-largest economy, as it strives to achieve high-quality growth in the next 30 years," Dong said.